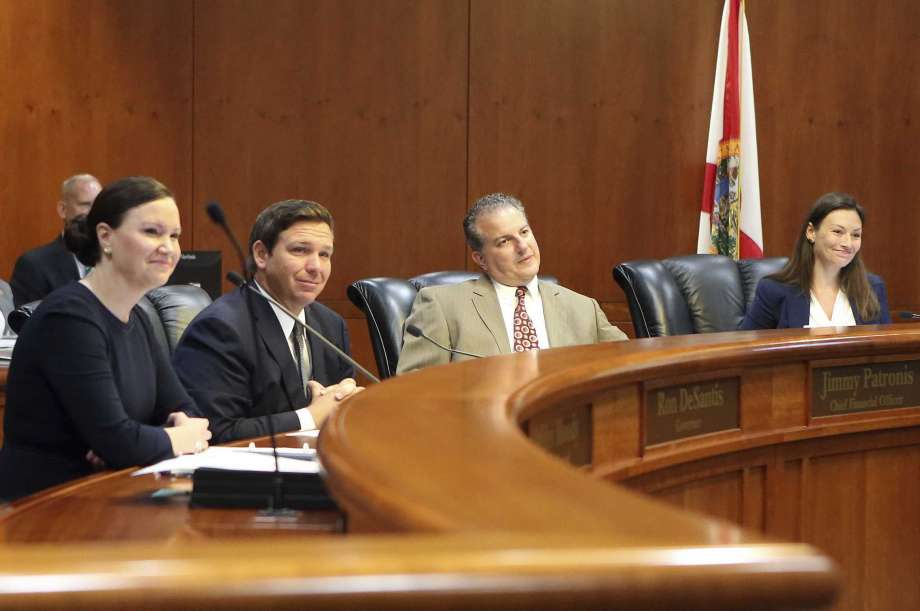 MacIver shares Governor's conservative legal philosophy.
The next head of the body that acts as a legal check on agencies under Gov. Ron DeSantis' control will be a lawyer – and reformed ne'er-do-well – who works for him.
By a 3-1 vote, the Governor and Cabinet on Tuesday replaced Bob Cohen – appointed chief judge of the Division of Administrative Hearings (DOAH) by then-Gov. Jeb Bush – with John MacIver, DeSantis' deputy general counsel.
Agriculture Commissioner Nikki Fried voted 'no,' saying neither MacIver nor Department of Environmental Protection contracts and procurement attorney Kristin Bigham were qualified for the job. Both were publicly interviewed during the Cabinet meeting; they were the only applicants.
But MacIver's narrative of redemption appeared to win over DeSantis, Attorney General Ashley Moody, and CFO Jimmy Patronis: He left home as a teen, later joined and was kicked out of the Navy, and was charged with drinking and driving before having a "big wake-up call," he told the panel.
MacIver got his college degree, graduated from Northwestern University School of Law in Chicago, and was an attorney at the Department of Business and Professional Regulation before joining the Governor's Office under Rick Scott.
He's now the current president of the The Federalist Society's Tallahassee Lawyers Chapter; the organization refers to itself as a "conservative and libertarian intellectual network that extends to all levels of the legal community."
"I didn't know that stuff about your background," DeSantis said. "I'm glad you turned your life around."
MacIver also laid out his vision for the Division, which acts as "a 'check and balance' function by increasing administrative agency accountability to the Legislature and Florida's citizens."
Administrative law judges (ALJs) – of which MacIver now has sole hiring power – can have wide influence. They often "consider cases that impact the entire state of Florida" and can "hear disputes regarding multi-million dollar contracts issued by state agencies," the Florida Bar Journal explained.
In his interview, he said his first focus would be on the DOAH hiring process to ensure the right people are selected. He wants to "create a culture" where the legal test is applying the "plain meaning" of laws and the state constitution to executive branch agency actions, echoing the cover letter to his application.
Ultimately, agencies should "read the law, follow its plain meaning, and implement it," he said.
That tracks what DeSantis has said about his legal philosophy, which he shares with his chief legal adviser, Joe Jacquot: "I will only appoint judges who understand the proper role of the courts is to apply the law and Constitution as written, not to legislate from the bench. The Constitution, not the judiciary, is supreme."
MacIver, who also is a sworn law enforcement officer, was not available for questions after the vote: He was quickly led out of the Cabinet meeting room by Helen Aguirre Ferré, the Governor's communications director.
The chief judge vets and hires individual administrative law judges (ALJs), of which there are currently 28 in the state.
Cohen said he would step down after a meeting with Jacquot, who told him DeSantis wanted "to re-examine and re-evaluate the leadership at DOAH, as he has been doing with all agencies." Cohen has served as head of DOAH since 2003.
The division, however, is not part of the judiciary in the state Constitution, but is a creation of a state law known as the Administrative Procedure Act. As MacIver said in his interview, he considers ALJs "executive branch hearing officers."
Such judges conduct "evidentiary proceedings, much like non-jury trials, involving disputed issues of fact for state agencies acting in their regulatory capacities," according to the Bar Journal. They also handle challenges to agency rules, teacher terminations and bid protests, among other tasks.