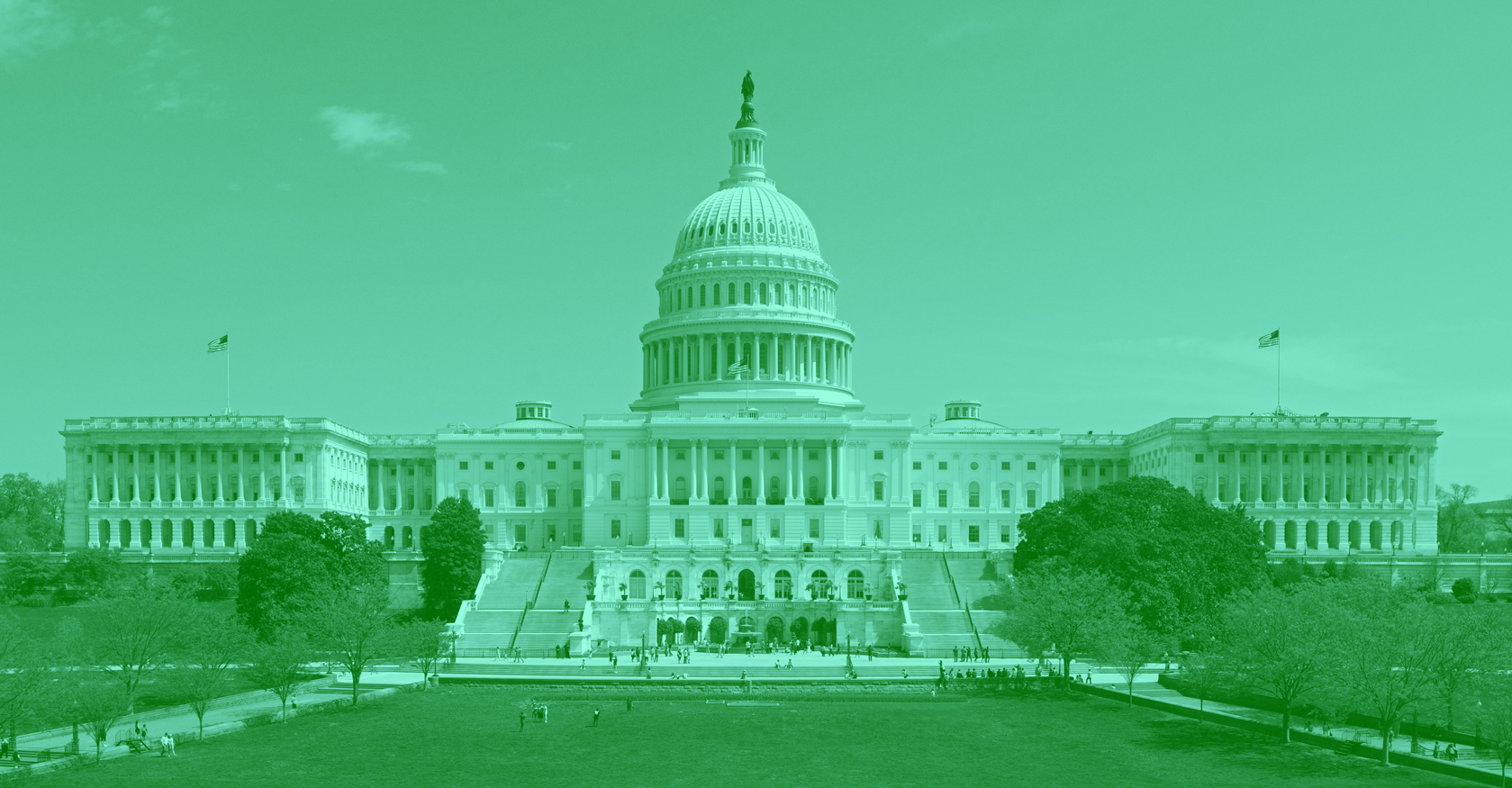 As the United Nations General Assembly convenes, Iran, Saudi Arabia and nuclear arms production take center stage.
U.N. features Iran, U.S.
As the United Nations General Assembly convenes in New York this week, the ongoing saga involving Iran, Saudi Arabia and nuclear arms production are sharing center stage. While the Iran-backed Houthi rebels said they launched the attacks from Yemen, more evidence points toward the regime in Iran.
Perhaps the U.S. will unveil a Cuban missile crisis-like revelation blaming the Iranians. Americans and Saudis can only hope because the Houthis claim more attacks are on the way.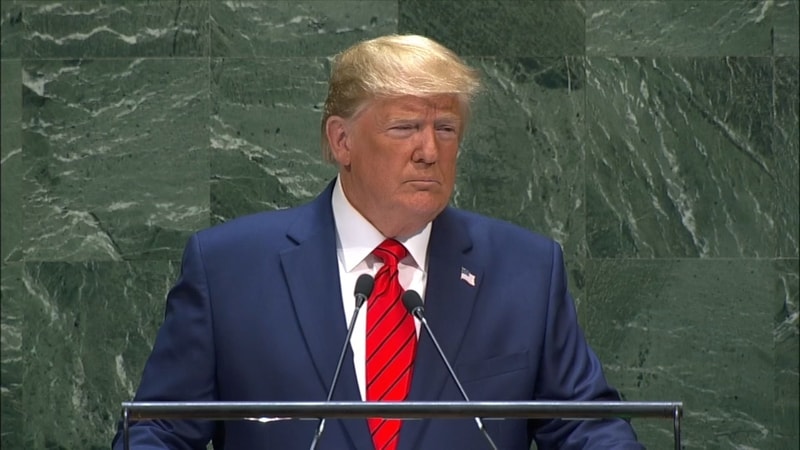 President Donald Trump and his military advisers seem to agree. Last week, the Pentagon announced equipment and troops were headed to Saudi Arabia to help bolster the kingdom's defenses against sophisticated attacks such as those conducted earlier this month.
House Speaker Nancy Pelosi spoke for many Democrats, and some Republicans, criticizing the deployment as "the latest outrageous attempt by the Trump Admin to circumvent the bipartisan will of Congress."
Sen. Rick Scott believes the desperation brought on by oppressive U.S. sanctions could lead to Iranian attacks on Israel and large portions of the world's oil supply. He said they must be stopped one way or another.
In an op-ed posted on the Fox News website, Scott recalled the words of Iran's Revolutionary Guard Corps chief, Brig. Gen. Hossein Salami pledging "Israel will be destroyed."
Scott urges, at the least, to maintain or strengthen the economic vise placed by the U.S. and to pressure Europeans to follow the U.S. lead and get out of the Iran nuclear deal.
"I hope European leaders will come to their senses and help the U.S. hold Iran accountable," he said.
Sen. Marco Rubio claims the deal allows Iran to continue to build the missiles and drones used in the Saudi attack.
"And not only does it allow it, it pays them money that they are using to fund those things," Rubio said on Fox News.
He was referring to the portion of the deal that unfroze billions of dollars — ranging from $50 billion to $150 billion — in Iranian assets which Trump, Rubio, Scott and others claim is used to fund terrorism and attacks such as those in Saudi Arabia. Trump uses "$150 billion in cash" on occasion.
Few dispute the sanctions are working, but some argue lessening the sanctions could get them to the bargaining table and stop nuclear production. Florida's Senators disagree.
"There should be no doubt that Iran is responsible for the attacks on Saudi oil facilities, and so it is critical for the United States continue to increase its maximum pressure campaign against the Iranian regime, including all financial enablers of its military aggression and terrorist activity," Rubio said in a statement praising new sanctions on Iran announced last week.
The U.N. speeches are sure to provide good material for the media, but a major breakthrough is not expected.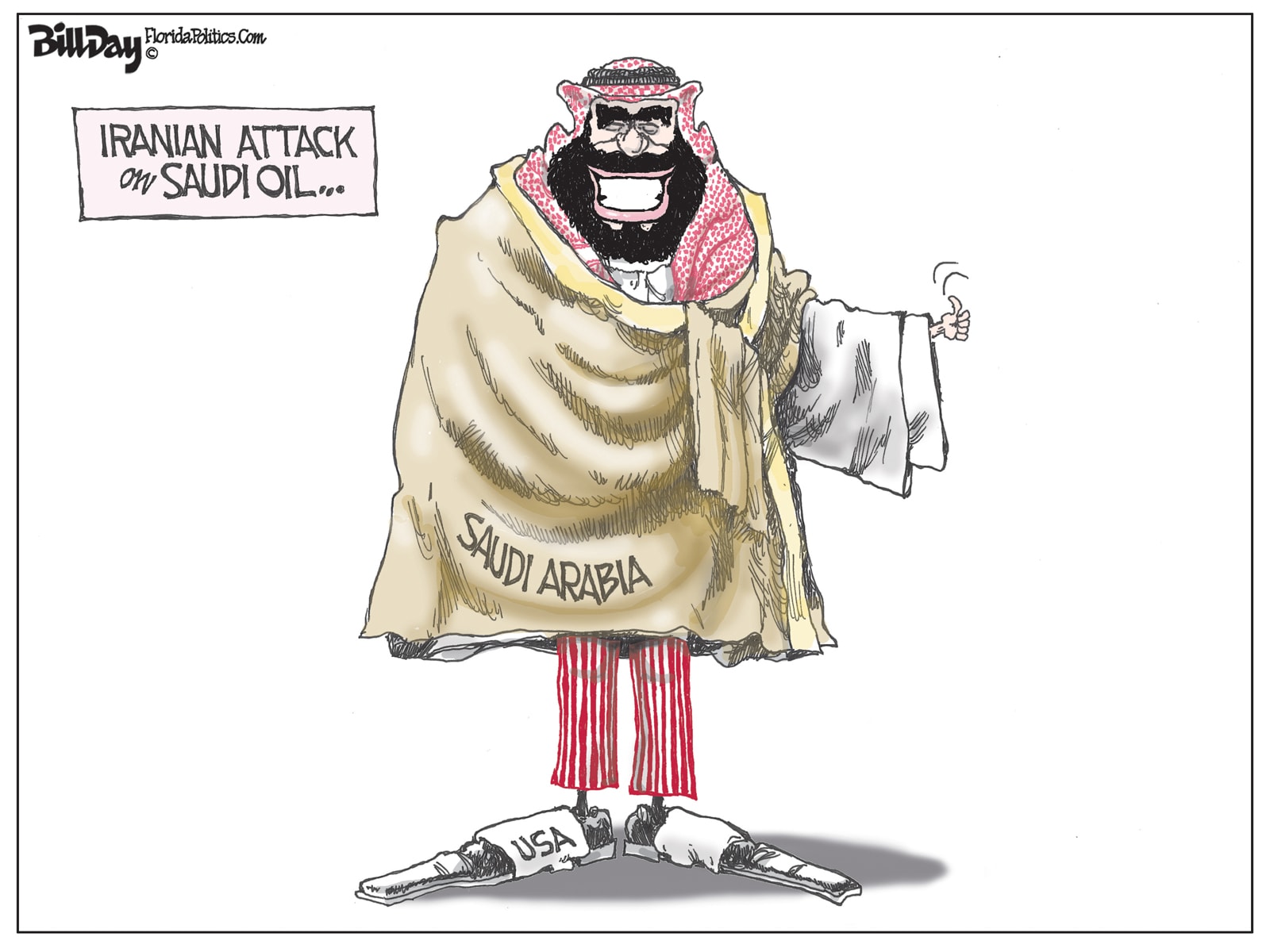 Rubio applauds tomato agreement
A long-running dispute has existed between tomato growers, especially in Florida, and other states arguing Mexican tomatoes were dumping tomatoes into the U.S. market through lower prices. Rubio and Gainesville Republican Ted Yoho have been among the loudest critics of the Mexicans' tactics.
Last week the U.S. Department of Commerce and Mexican growers reached an agreement to raise the price of Mexican tomatoes while ending the threat of a 25 percent duty. The action is officially titled a "suspension agreement" that halts the anti-dumping investigation by the Commerce Department.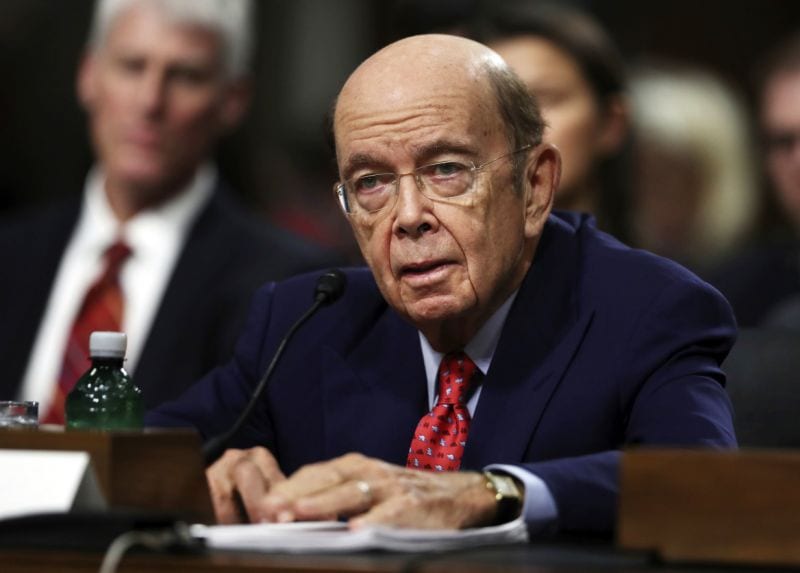 "Today's suspension agreement is a significant win for American tomato growers," said Sen. Rubio, one of the harshest critics of Mexican practices. "I thank Trump and Secretary (Wilbur) Ross for not backing down from their commitment to ensure that tomato growers in Florida and across the U.S. are able to fairly compete in our domestic market."
Ross and the Commerce Department applied more pressure to ultimately reach a deal. In May, the U.S. imposed a 17.56 percent duty and was set to go to 25 percent if no agreement was reached.
"The department's action brought the Mexican growers to the negotiating table and led to a result that protects U.S. tomato producers from unfair trade. It also removes major uncertainties for the Mexican growers and their workers," Ross said in a statement.
Conservatives pan background checks
The debate on gun control continues this week with the side advocating stricter gun laws claiming an incremental victory with gunmaker Colt announcing the suspension of production of the AR-15 rifle. The Senate, which comes under daily criticism for not acting on a handful of House-passed bills, is trying to move on a measure of its own.
Attorney General William Barr recently became involved in talks with Trump and Republican Sen. Pat Toomey of Pennsylvania, who is sponsoring the Toomey-Manchin bill that would enact expanded background checks. Toomey indicated Barr had presented "thoughtful" ideas.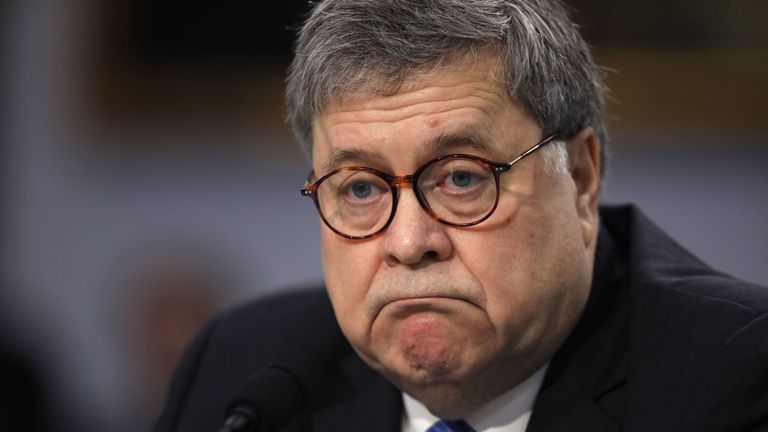 "There is a momentum I haven't perceived in quite a long time," said Toomey, who along with Democratic Sens. Joe Manchin of West Virginia and Chris Murphy of Connecticut met with Barr for a "very constructive, fairly lengthy conversation" last week before again speaking with Trump at the White House.
Barr's suggestions were designed to make the background checks less restrictive than the House bills to attract more Republican support. The NRA quickly panned the idea, as did the conservative House Freedom Caucus.
The group is "rejecting any legislative effort that makes it harder for law-abiding citizens to purchase firearms, including the redesigned Manchin-Toomey universal background check bill in the Senate," they said in a statement. They said they supported enforcing existing law as well as directing resources toward mental health treatment and protecting schools.
With House legislation already passed, the Freedom Caucus declaration may seem symbolic, but not if the Senate passes a bill providing less strict background checks. That could cause some Democrats to balk and put the caucus's votes in play.
Passing the Toomey-Manchin bill would be a monumental achievement. The two Senators have been working on it for six years.
Trump/Ukraine controversy grows
The term "firestorm" is thrown around loosely in Washington, but the controversy surrounding what Trump told the Ukranian President Volodymyr Zelensky seems to grow each day. If Trump pressured Zelensky to investigate former Vice President Joe Biden's family, Democrats would describe the offense from anywhere between outrageous or impeachable.
Boca Raton Democrat Ted Deutch, a member of the House Judiciary Committee, is making the case that the latest controversy is another piece of the impeachment puzzle.
In a tweet, Deutch said:
The President pressured the president of Ukraine to investigate Joe Biden's son to help his 2020 campaign. Now he's blocking disclosure of potentially damning information.

Yes collusion.

Yes obstruction.

Say it with me, #YesCollusionYesObstruction https://t.co/PmTAjonW9O

— Rep. Ted Deutch (@RepTedDeutch) September 20, 2019
Deutch and other Democrats point out that asking for the investigation involves interference in U.S. elections. They maintain it is not the first time.
Lois Frankel of West Palm Beach tweeted:
Here we go again – more allegations @realDonaldTrump encouraged foreign interference in our elections, a devastating breach of our national security.

Congress MUST investigate these reports to get to the truth & protect our democracy.https://t.co/wDZXBfyw5a

— Rep. Lois Frankel (@RepLoisFrankel) September 20, 2019
Kissimmee Democrat Darren Soto described it as "more brazen lawlessness by the #DividerInChief!"
Republicans insist there should be an investigation into the activities of Biden's son, Hunter, for his business dealings in the country. While Hunter Biden has not been a household name, some in the media, including The New York Times, believes there is a risk for Joe Biden.
POLITICO ran a story about some risk for Biden, but House Democrats are likely to keep up the pressure. On Sunday, New York Democrat Alexandria Ocasio-Cortez tweaked Democratic leadership by saying the real scandal was Democrats not impeaching Trump.
Not long after that, Speaker Nancy Pelosi said: "a new stage" of the investigation would commence if the whistleblower who brought the Trump call to the attention of the intelligence community is blocked from talking to Congress. Trump said he would consider releasing a transcript of the call.
Republicans were touting a report from CNN that the whistleblower did not hear the actual call but filed the complaint based on what was learned outside of his or her job. The intelligence community inspector general, a Trump appointee, deemed the information received as "urgent and credible."
Gaetz v. Sharpton dominates haring
Another day, another volcanic hearing in the House Judiciary Committee. Two days after an almost farcical appearance by Corey Lewandowski, the committee held another hearing titled an Oversight Hearing on Police Practices.
The witness list had law enforcement officials, as well as private citizens some who recalled highly questionable encounters with law enforcement. The presence of the Rev. Al Sharpton as another witness brought out a headline-grabbing line of attack from Fort Walton Beach Republican Matt Gaetz.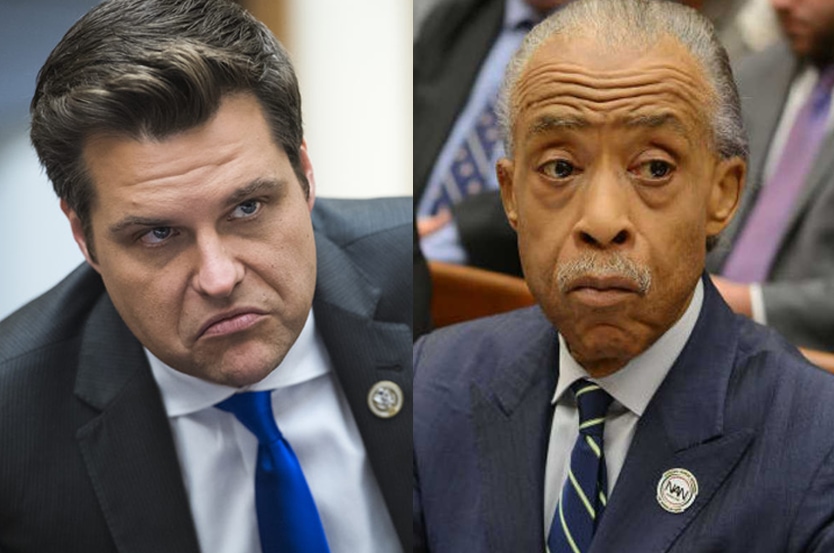 Gaetz used a resolution filed in 2000 by one of his District 1 predecessors, current MSNBC host Joe Scarborough, to ask about past statements made by Sharpton. Gaetz rea
d from the resolution which attributed several comments deemed racist to Sharpton.
"Does Mr. Scarborough's assertion that you said those things, are these assertions true, or did you not say them," Gaetz asked.
Sharpton denied saying many of the statements read, but sought to clarify others, which led to multiple interruptions from Gaetz and committee Democrats calling for parliamentary questions on the propriety of Gaetz' approach.
The exchange roiled the second half of the hearing and diverted attention from the main subject. For example, the statements of Orlando Democrat Val Demings, a former police chief and 27-year law enforcement veteran, received little attention at all.
"We have an obligation, Republicans and Democrats, and every person in this room, to work to make sure that police officers are celebrated, but bad cops are held accountable," she said.
POW/MIA memorial proposed
Sept. 20 was National POW/MIA Recognition Day, providing the proper backdrop for new legislation proposed by two North Florida Congressmen. Democratic Rep. Al Lawson of Tallahassee and Jacksonville Republican John Rutherford introduced legislation to designate the POW/MIA Memorial and Museum at Cecil Field as the national memorial for them.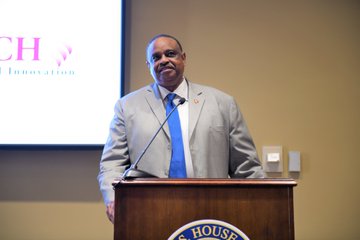 According to the Department of Defense (DOD), there are around 142,000 former prisoners of war and nearly 82,000 service members still missing in action in the United States. The goal of the memorial and museum would be to educate the general public through exhibits, special events, and activities to connect through educational programs while inspiring young leaders.
"While there are museums to honor veterans across the country, there is no national POW/MIA memorial or museum to specifically honor all former prisoners of war," Lawson said in a joint release. "We must acknowledge and remember our nation's missing heroes alongside the families who seek their return."
The bill would make the existing POW/MIA Memorial & Museum at Cecil Field, which is currently under construction, a national designation upon its completion. It is located on 26 acres in Northeast Florida at the former NAS Cecil Field Master Jet Base — now known as Cecil Commerce Center.
Rutherford wants family members to have a way to remember those lost.
"Sadly, the loved ones of prisoners of war or those missing in action have no national memorial to visit in remembrance of the immense sacrifice of these men and women," he said.
STEM participation bill filed
Proficiency in science, technology, engineering and math (STEM) are viewed as keys to success in life. Improving participation in STEM at minority-serving institutions (MSI's) is the focus of a bill sponsored by Texas Democrat Eddie Bernice Johnson and co-sponsored by St. Augustine Republican Michael Waltz.
The MSI STEM Achievement Act looks to increase capacity for students in STEM curricula, encourage partnerships with industry and federal laboratories, and establish a liaison for MSIs within the federal government. The bill would also direct the National Science Foundation (NSF) and Government Accountability Office (GAO) to understand better the challenges facing MSIs.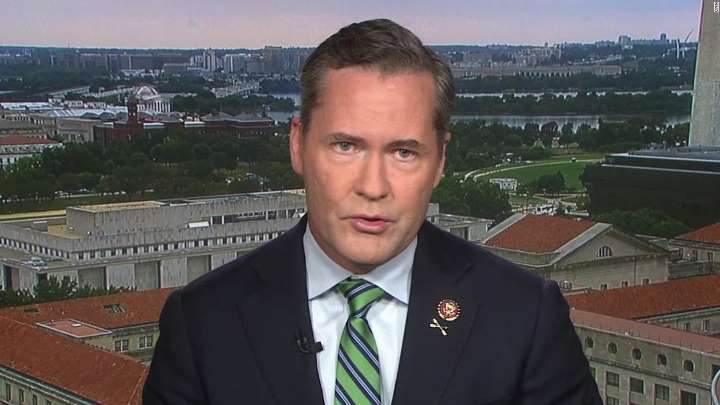 "Minorities make up 27 percent of the U.S. population but are severely underrepresented in STEM fields, only accounting for 11 percent of the STEM workforce," Waltz said in a news release. "Minority-serving institutions like Bethune-Cookman University are crucial to improving participation and retention in STEM fields.
"Investing in STEM institutions that educate underrepresented populations will create a larger, more diverse STEM talent pool to fill the jobs we need to and make our country more competitive, including here in Florida's Space Triangle."
The bill would also ensure federal science agencies are actively engaging with MSIs to build research competitiveness and create opportunities for minority students pursuing careers in STEM fields.
"With the demand for STEM skills at an all-time high, we must do more to increase the number of STEM graduates entering the workforce," said Johnson, chair of the House Science, Space and Technology Committee. "However, it is increasingly clear that we cannot get there with a STEM workforce that does not reflect the diversity of the nation. MSIs have a proven track record of recruiting, retaining and graduating underrepresented minority students who are prepared to enter the STEM workforce.
Crist backs Biden
Former Vice President Joe Biden picked up another endorsement last week when St. Petersburg Democrat Charlie Crist announced he was backing the Democratic front-runner for President. Crist is the second delegation Democrat to support Biden.
"Joe Biden's record of getting things done speaks for itself," Crist said in a statement. "He has always put the American people above party lines and will continue to as President."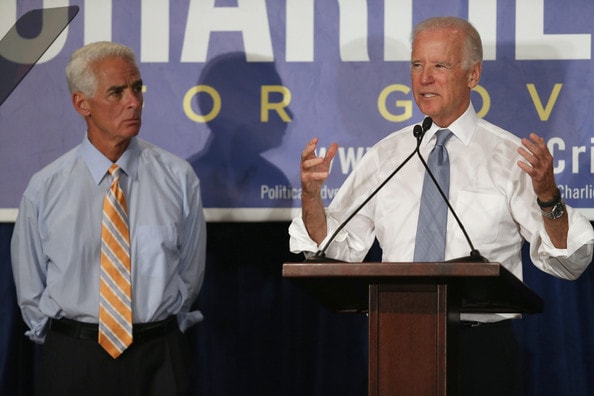 Crist hopes to make a difference in a state that is expected to be close again. A recent Florida Atlantic University poll shows Trump ahead by one point.
The two-term Democrat is the fifth delegation Democrat to endorse one of the party's candidates. He joins Lawson in getting behind Biden, while Alcee Hastings of Delray Beach and Frederica Wilson of Miami Gardens are backing California Sen. Kamala Harris.
Early in the process, Stephanie Murphy of Winter Park announced her support for former Texas Rep. Beto O'Rourke.
Spano welcomes DOT grant
The Lakeland Linder International Airport in Lakeland is due for some upkeep thanks to a sizable federal grant. Dover Republican Ross Spano announced last week the airport would receive a $10.15 million discretionary grant through the U.S. Department of Transportation (DOT).
"This is fantastic news for Lakeland Linder and Florida 15!" Spano said in a news release. "These improvements will have a positive impact for our airport and the local economy."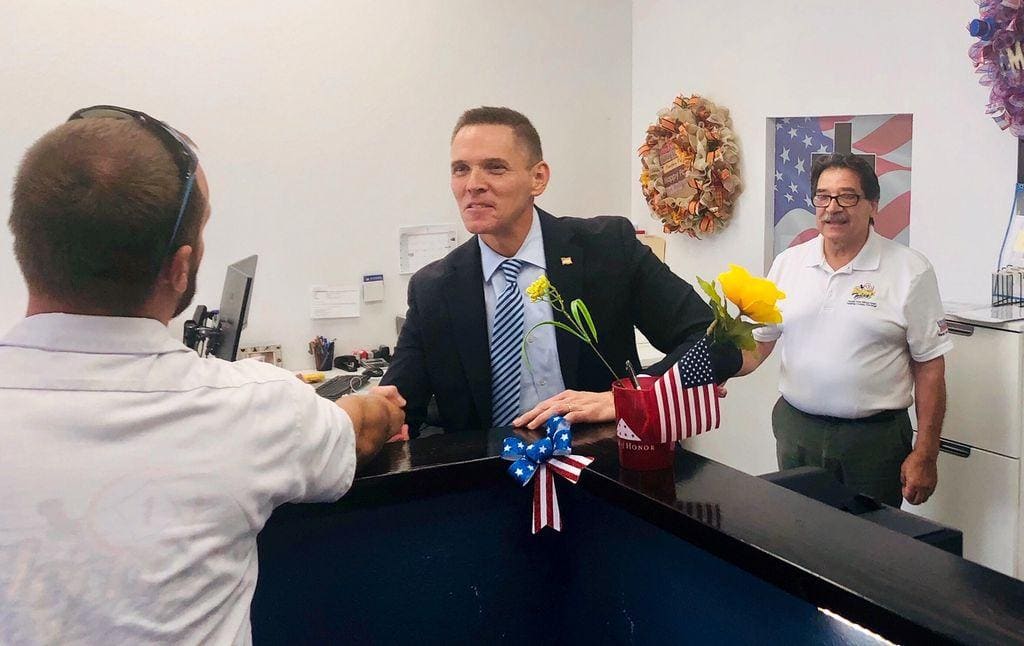 The Airport Improvement Program (AIG) grant comes after earlier grant funding for the airport to improve its main runway and runway lighting. It handles 125,000 aircraft operations each year.
The airport is also home to the NOAA Hurricane Hunters, the Central Florida Aerospace Academy, and Polk State College's Aerospace programs. In May, Amazon announced its own $100 million investment in the airport.
"I'm glad DOT recognized the investments they have made and provided this grant to help update the runway infrastructure needed to attract new businesses and jobs," Spano added.
Trio still fighting eviction
The recent notice of eviction by Veterans Affairs of six Florida delegation members from district offices in VA hospitals gained some national attention. Palm City Republican Brian Mast and Orlando area Democrats Soto and Murphy brought the fight to Washington late last week seeking to raise more awareness to the VA's action.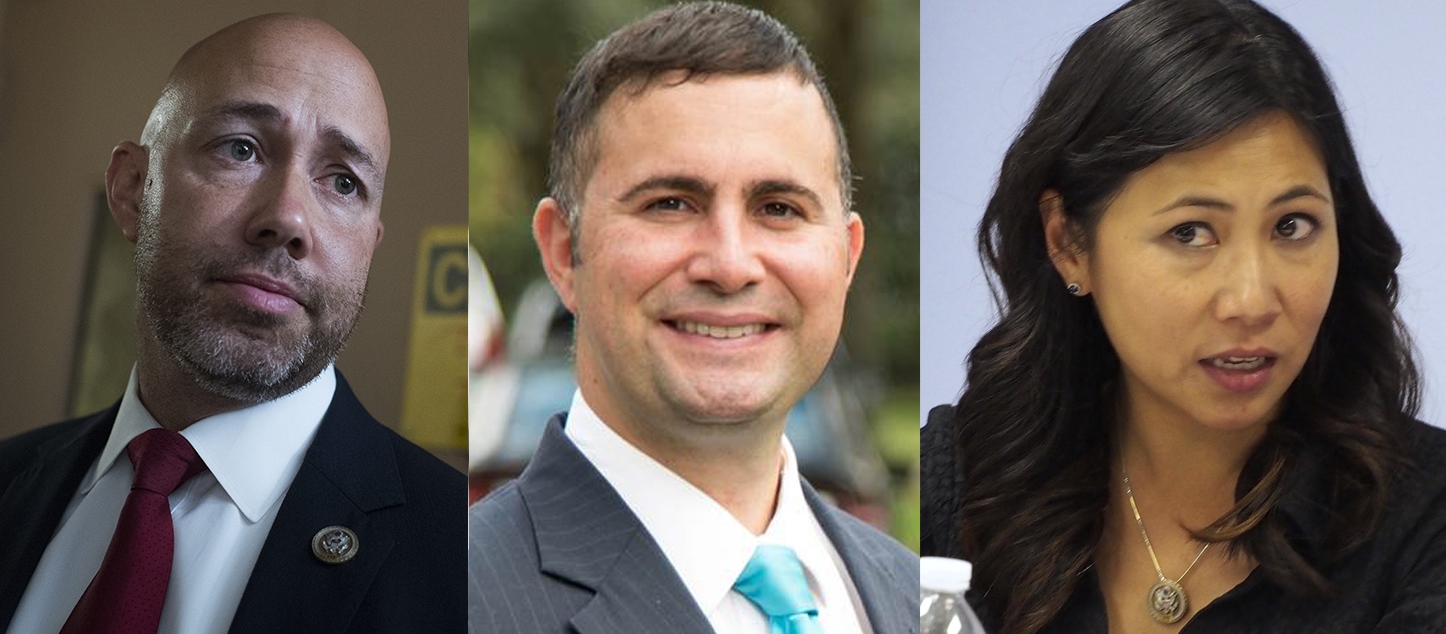 Soto and Mast earlier filed a bill requiring the VA to provide office space to members of Congress if it is available. One day after a hearing touting the benefits of the Improving Veterans Access to Congressional Services Act, the lawmakers were informed they would have to leave, with the full support of VA Secretary Robert Wilkie.
"What we accomplish through the work we are doing being inside of these VA hospitals is that, without spending one additional dollar, we provide veterans with more access to care, more services, and more oversight without in any way negatively affecting anybody," Mast said at a press briefing with Murphy and Soto.
The three have clearly taken the lead on the national fight and will continue to speak out on the issue. They are likely to try and go over Wilkie's head with a possible meeting with Trump.
Student aid protection sought
Coral Gables Democrat Donna Shalala is showing she will work with anyone to further sound public policy. Last month, she joined with Gaetz, a card-carrying member of the conservative Freedom Caucus, to file a bill promoting transparency in the student loan industry.
Last week, she teamed with two members of The Squad, to protect the student aid program from fraud and abuse. Shalala, Massachusetts Democrat Ayanna Pressley and Michigan Democrat Rashida Tlaib launched the Protecting Student Aid Act of 2019 (PSA Act) with Shalala serving as the lead sponsor.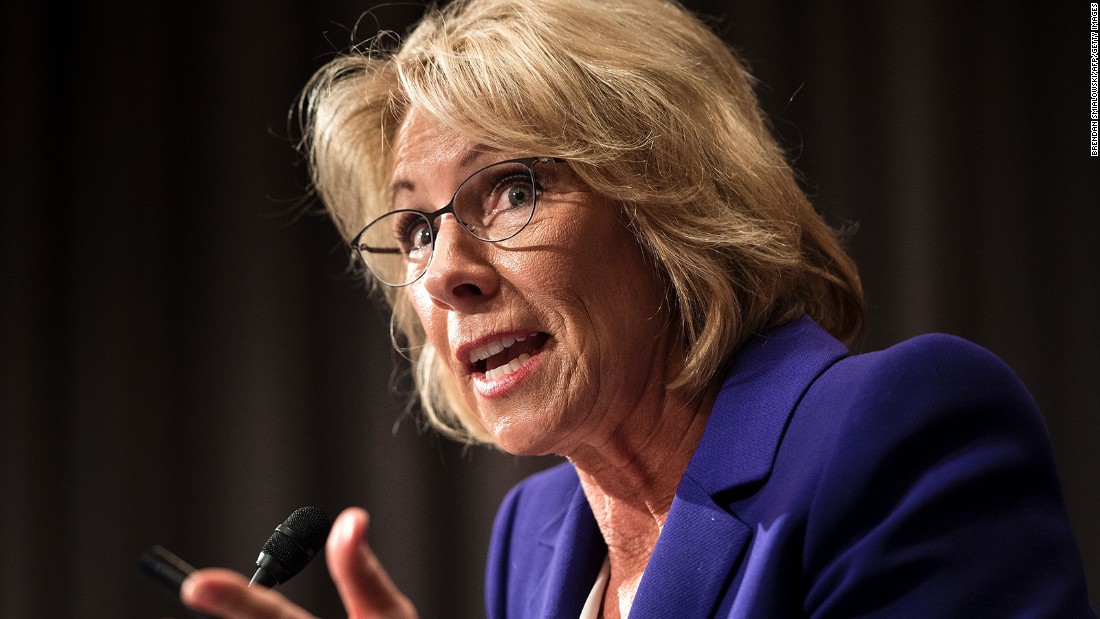 "Since assuming office, (Education Secretary) Betsy DeVos and the Trump administration have dramatically cut the resources available at the Student Aid Enforcement Unit," Shalala said in a joint release. "The PSA Act would revitalize this important unit and make sure that we can continue holding colleges accountable for misleading and defrauding students."
Specifically, the bill would ensure proper identification of potential misconduct at Institutions of Higher Education, provide expert legal analysis, support, and advice on borrower defense claims, and prioritize state and federal partnerships in holding bad actors accountable. According to Shalala's office, more than 12 million students rely on federal student aid.
New spinners hired
Both Vice President Mike Pence and delegation co-chair Vern Buchanan announced new press secretaries in their respective offices. Both are women with strong Florida roots.
Pence named Katie Waldman, a University of Florida graduate, to be his contact with the media. She comes from the Department of Homeland Security, where her job was to defend the Trump administration's immigration policies.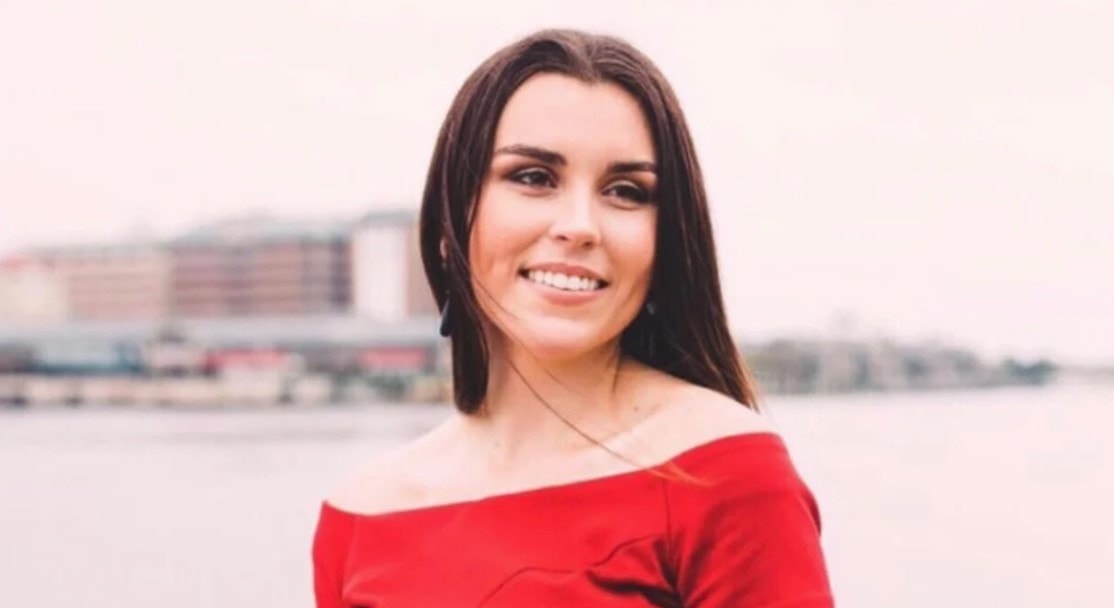 Waldman received as much, or more, attention from the fact she is dating White House adviser Stephen Miller, a lightning rod for criticism from Democrats and liberals.
Buchanan tapped Chloe Conboy as his new press secretary, replacing Anthony Cruz, who was recently hired by the White House communications office. Conboy, who is a native of Bradenton, served in Buchanan's Sarasota office.
She previously worked as a digital content producer at ABC-7 in Sarasota.
On this day
Sept. 24, 2006 — Congress has decided not to address comprehensive immigration reform but is instead committing to secure the Southern border immediately. The House passed three bills that call for building 700 miles of a border fence, increase penalties for smugglers and allow dangerous illegal immigrants to be held for months.
A guest-worker program championed by Indiana Republican Pence was defeated. Bartow Republican Adam Putnam called securing the border "our most pressing problem," but Miami Republican Mario Diaz-Balart said that to secure the border "a more comprehensive bill" is needed.
Sept. 24, 2017 — Waves of protests are sweeping through NFL stadiums as several players knelt during the national anthem. In what started as a protest by San Francisco 49ers quarterback Colin Kaepernick, the movement has grown and intensified before Sunday's games following incendiary language by Trump.
The President said earlier the NFL should fire the "sons of bitches" who kneel. NFL Commissioner Roger Goodell called Trump's remark "divisive" while Treasury Secretary Steve Mnuchin acknowledged a player's right to free speech but added, "they can do free speech on their own time."
Happy birthday (Sept. 25) to Rep. Diaz-Balart of Miami.