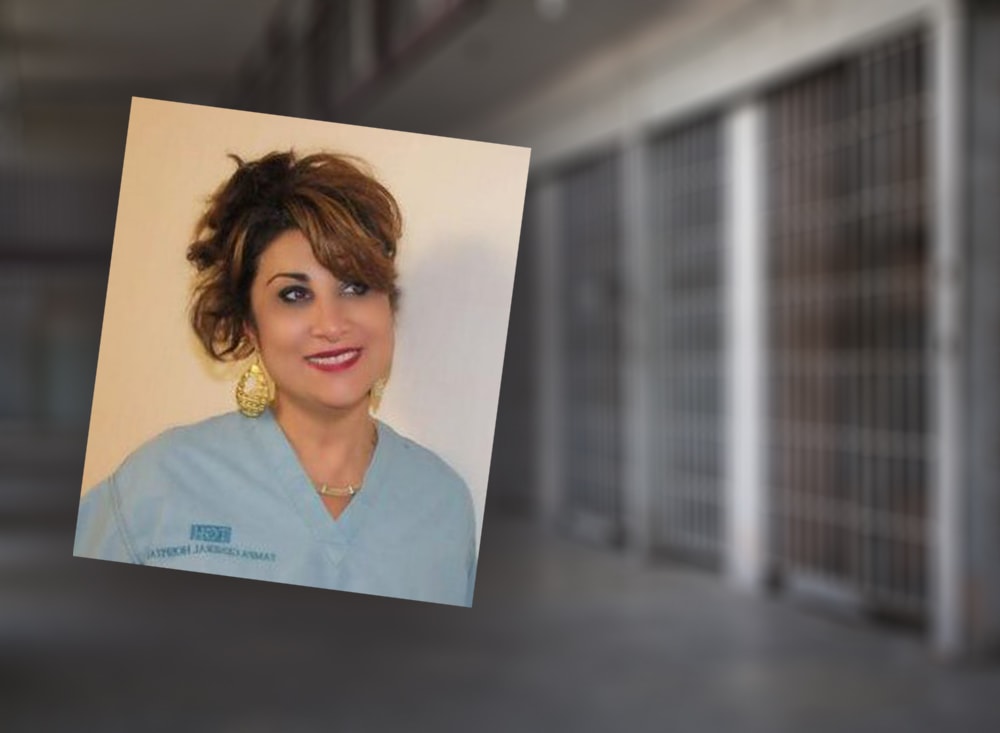 Despite her conviction, Paylan is still registered to vote.
Ed. note: As additional information comes to our attention; Florida Politics has made the following corrections and clarifications to this and related articles:
— Any mention of a particular medication has been removed. Dr. Christina Paylan was not charged nor convicted of trafficking of controlled substances.
— The vexatious litigant order is currently under challenge, invalidating it until a higher court makes a final decision.
— We have removed any and all references to Florida For Transparency's Twitter account and its affiliated website. Paylan has no legal affiliation or ties to Florida for Transparency. Paylan does not operate, own or direct Florida For Transparency.
— The initial articles  — here, here and here — originally referenced a connection between Paylan and Florida For Transparency, Inc. and while Paylan was identified as the Vice President of the entity in its Articles of Incorporation filed with the Florida Secretary of State on or about April 5, 2019,  Paylan was subsequently removed as Vice President in Articles of Amendment to the Articles of Incorporation filed on or about June 20, 2019.  Our articles have been revised to remove any references of association between Paylan and Florida For Transparency, Inc.
We regret the errors and apologize for any inconvenience.
___
Darryl Rouson's new challenger in Senate District 19 might not be eligible to hold office.
Christina Paylan is a convicted felon.
In 2014, Paylan was charged with fraudulent use of personal information and obtaining a controlled substance by fraud.
Paylan was convicted in a jury trial and sentenced to one year in Hillsborough County jail by former 13th Judicial Circuit Judge Tom Barber. Her sentence was light. Each count carried a maximum five-year sentence.
A former cosmetic surgeon, Paylan also lost her license to practice medicine.
Under Florida law, convicted felons lose their right to vote and cannot hold elected office unless their rights are restored.
However, Paylan's voting rights, and by default, her right to hold office, were never revoked, according to records with the Pinellas County Supervisor of Elections.
Local SoE offices only remove voters from their rolls when notified by the Florida Department of State of a felony conviction. That information was never transmitted to the Pinellas County Elections office.
According to them, Paylan is still an eligible voter. That means she is also eligible to run for office.
However, Paylan's conviction raises questions about whether her voting rights should have been revoked.
"The Department follows the process outlined in Florida law and we receive information from a variety of sources to identify potentially ineligible voters. The Department did not receive any information to indicate the individual is potentially ineligible," the Florida Department of State responded in an email requesting information about Paylan's voting status and why her eligibility had not been changed.
The department spokesperson said they were continuing to investigate the matter.
However, two attorneys familiar with Florida's election laws said Paylan's voting rights should have been revoked immediately upon conviction per the state constitution.
Another local attorney said the revocation of Paylan's civil rights could be due to an ongoing appeal in Paylan's conviction.
Paylan is trying to have her conviction overturned arguing she did not have competent legal representation.
Court records show Paylan went through several attorneys in her criminal drug case as well as in several civil cases. She has sued every one of her attorneys for malpractice, all of which were dismissed.
She's now representing herself in her appeal.
Paylan's legal actions are so extensive in the 13th Judicial Circuit, Judge Gregory Holder filed a "vexatious litigant" order against Paylan. Such orders block litigants from filing lawsuits pro se, meaning without an attorney, and are intended to protect the court from frivolous lawsuits. Paylan is also challenging that order.
While Paylan is technically eligible to run for elected office because her voting rights have not been officially revoked, it's unclear whether they should have been already or if that revocation is on hold until Paylan exhausts her appeal.
And the case presents another problem. If Paylan were to be elected, and her conviction upheld, her rights would then be revoked. At that point, Paylan would no longer be eligible to hold elected office.
She could have her rights restored under the voter-approved Amendment 4 that allows non-violent ex-felons to regain voting rights. However, in its implementing legislation, the Florida Legislature required convicted felons must first satisfy any financial obligations associated with their conviction.
Records show Paylan still owes more than $15,000 in her case.
Rouson declined to comment on his opponent's voting status or her criminal charges.
It's not surprising that he would opt to stay silent on the matter. Rouson himself is a recovering addict and serves with the mantra that all people deserve second chances. He's also a staunch supporter of restoring voting rights to non-violent ex-felons who have paid their debt to society.
Paylan is so far the only candidate challenging Rouson. Former Sen. Arthenia Joyner is rumored to be considering entering the race. All three are registered Democrats.
Paylan's presence in the race is likely to be interesting. In addition to her extensive involvement in the courts, Paylan is also an agitator on Twitter who frequently criticizes Tampa Mayor Jane Castor.
She filed an ethics complaint against Castor that the Florida Division of Ethics dismissed without merit last week.
Records show Paylan is not taking advantage of her voting status. She hasn't voted since 2012 and has only voted three times since registering in 2001.