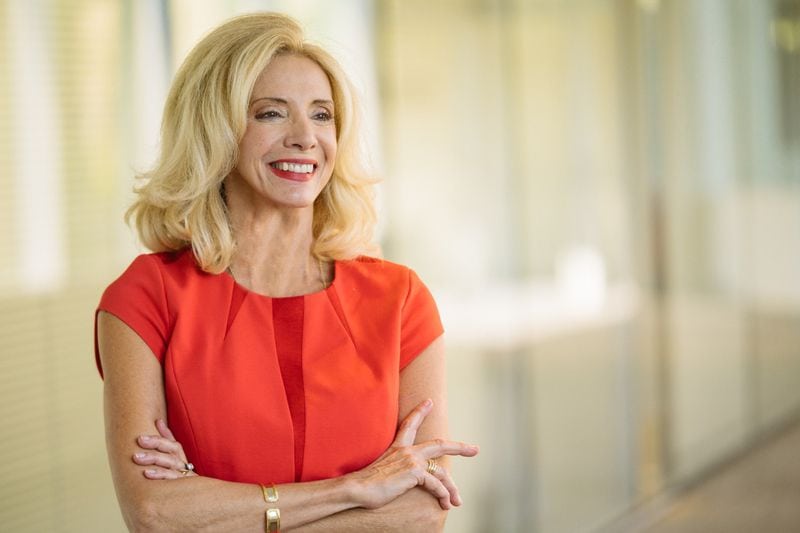 Sachs is running for the District 5 seat.
Former Democratic state Sen. Maria Sachs officially launched her bid Thursday for the District 5 seat on the Palm Beach County Commission.
And she wasn't alone. Several big name lawmakers from the Palm Beach area were on hand among the audience of more than 100 to back Sachs.
Also roaming the crowd, though not yet formally endorsing the former Senator, was Agriculture Commissioner Nikki Fried.
Sachs, who represented parts of Palm Beach and Broward counties, announced in early September she would run for the seat.
Thursday's campaign kickoff event was held at the South County Civic Center in Delray Beach. Sachs tried to emphasize her desire to represent the entire community, regardless of party affiliation.
"This is not about partisan politics," she said.
"Aren't you tired of it?" Sachs then jokingly added, "I'm almost ready to watch cartoons. Then I realize I am watching cartoons."
Thursday morning Sachs earned endorsements from state Sens. Lori Berman, Kevin Rader and Perry Thurston as well as state Reps. Joe Casello, Tina Polsky and Emily Slosberg.
Rader, a former Senate colleague, released a statement explaining his decision Thursday morning.
"In the State Senate, I saw firsthand how Sen. Sachs stood up and fought for our shared Democratic values in the face of Republican control," Rader said.
"Maria is a tireless advocate for constituents and I know she'll bring the same fighting spirit we saw in Tallahassee to the Palm Beach County Commission. I'm honored to endorse her candidacy and count her as a friend."
Polsky and Casello were among the politicians on hand at Sachs' event Thursday. Polsky recalled reaching out to Sachs during Polsky's campaign for the House District 81 seat in 2018.
"I appreciate the trailblazing that you did that helped allow me to get to be a Representative," Polsky said.
"I thank you for all the advice and all the help. And I am excited for you to be my Commissioner."
Casello also argued Sachs' loyalty led him to back her bid.
"When you run for an office, the only thing you have going for you is your word. That's it," Casello argued.
"If you can't back up what you said, then your credibility is nothing."
State Rep. Matt Willhite was also on hand at Thursday's event, offering his support for Sachs.
"She's tenacious. She doesn't give up," Willhite told the crowd.
"When she wants something, she continues to go after it and works hard for it. And I know that's what she'll do for this commission race."
The District 5 seat is currently held by Commissioner Mary Lou Berger, who is term-limited.
Sachs served in the Florida House from 2006 to 2010 before jumping to the Senate, where she served until 2016.
In addition to current members of the state Legislature, Sachs also received endorsements from current Palm Beach Commissioners Melissa McKinlay and Robert Weinroth.
A trio of former members of Congress are supporting Sachs as well, with former U.S. Reps. Ron Klein, Patrick Murphy and Robert Wexler also pitching in their support.
"This is my home," Sachs said toward the end of her speech.
"I raised five children here. I have a history here, as many of you do too. Many of us are not here by accident of birth. We chose Palm Beach County as our home. So we all have a history here. But I'll tell you what else we have. We have a future here."