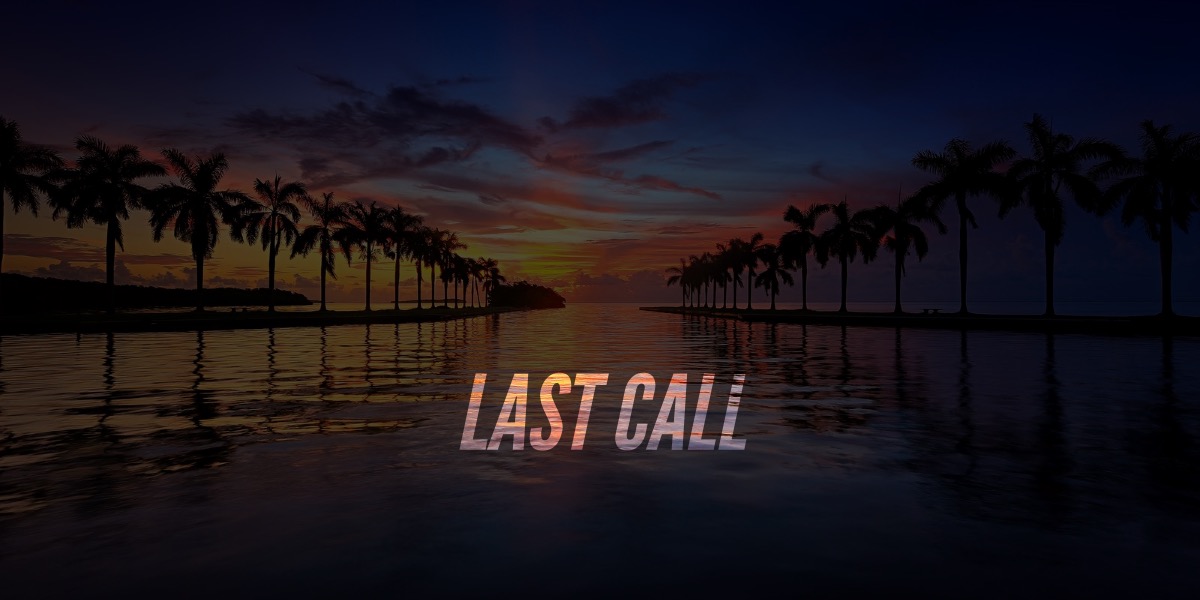 A digest of the day's politics and policy while the bartender refreshes your drink.
Last Call — A prime-time read of what's going down in Florida politics.
First Shot
She's baaaaaack. 
Karen Gievers, a retired Tallahassee-based circuit judge whose rulings often thwarted then-Gov. Rick Scott and the GOP-controlled Legislature, is returning to private practice.
"In my new role, I plan to be involved in protecting the constitutions of Florida and the United States and plan also to help children harmed by the foster care system, among other matters," she said in a news release. 
"I have ultimately decided not to pursue senior judge status when eligible in 2020, in order to have greater freedom to raise my voice as a private citizen."
Gievers said she will base her practice in Tallahassee but will "handle matters around the state."
She resigned in December 2018, but it wasn't effective until this April 27, her 70th birthday. That's when she had to step down because of a previously mandatory judicial retirement age of 70, since changed to 75. 
In her last years on the bench, Gievers ruled against lawmakers and the Scott Administration in ordering that Tampa strip club mogul Joe Redner can grow his own medicinal cannabis to make juice of it, to keep his lung cancer in remission. Redner later lost on appeal; the case is now at the state's Supreme Court. 
She refused to dismiss a challenge to Scott's blind trust in a case that was ultimately rejected by an appellate court. 
She also ordered a constitutional amendment to ban betting on live dog racing off the November ballot, but was reversed by the Florida Supreme Court. Amendment 13 later was approved by 69 percent of voters.
Gievers, who got her law degree from the University of Miami in 1978, worked in private practice, including at her own firm, according to her Ballotpedia profile. She moved from Miami to Tallahassee in 1999, then left practice upon her 2010 election.
Gievers was the first woman president of the Academy of Florida Trial Lawyers, now known as the Florida Justice Association. 
In 1994, she ran for Insurance Commissioner, losing to Democrat Bill Nelson, and later lost to Republican Katherine Harris in a run for Secretary of State. Both offices are now appointed.
Her new website is karengievers.com.
Evening Reads
"Phone call showed only a slice of Donald Trump's obsession with Ukraine" via Kenneth Vogel, Julian Barnes, Maggie Haberman and Sharon LaFraniere of the New York Times
"Trump attacks whistle-blower's sources and alludes to punishment for spies" via Maggie Haberman of the New York Times
"Whistleblower reaction: Rick Scott defends Trump, Marco Rubio can't talk specifics" via Alex Daugherty of the Miami Herald
"Marco Rubio says Democrats are misusing impeachment with current push" via Ryan Nicol of Florida Politics
"As Ron DeSantis launches 'Presidential Protection Fund,' Florida Democrats play key role in Trump impeachment probe" via Steven Lemongello and Gray Rohrer of the Orlando Sentinel
"Margaret Good missteps with impeachment criticism" via Peter Schorsch of Florida Politics
"Miami-Dade's Republican Mayor might run for Congress and try to unseat a Democrat" via Douglas Hanks and David Smiley of the Miami Herald
"Iran, don't use American hostages as pawns" via Ted Deutch for CNN
"The Florida Supreme Court: A male bastion with one woman and no African Americans" via Michael Moline of the Florida Phoenix
"Ron DeSantis endorses pay cut for Florida GOP chair, raise for Trump's hand-picked executive director" via Matt Dixon of POLITICO Florida
"A Florida woman wants a turtle to be mayor of Clearwater. She's not kidding." via Kirby Wilson of the Tampa Bay Times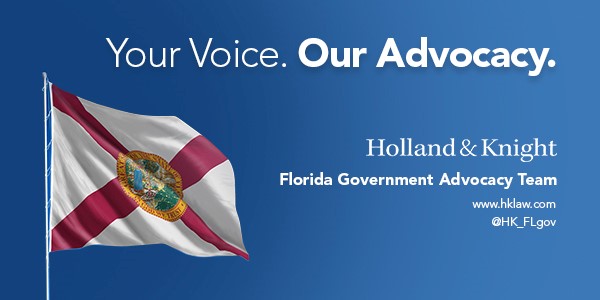 Quote of the Day
"[email protected] and I are thrilled to celebrate our 10-year anniversary by announcing that our young family is growing! The latest addition to the DeSantis crew will arrive next year. Madison and Mason are so excited to have another sibling." — First Lady Casey DeSantis, announcing her pregnancy via Twitter. 
Bill Day's Latest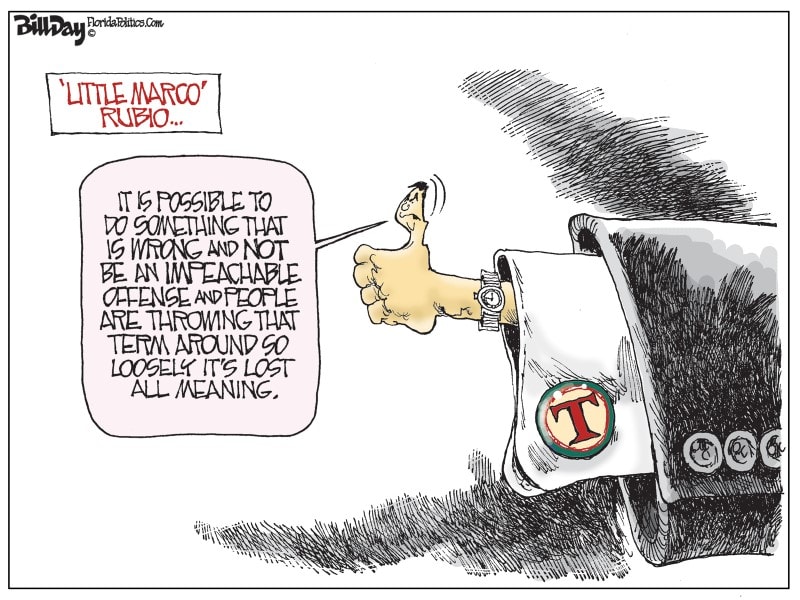 Breakthrough Insights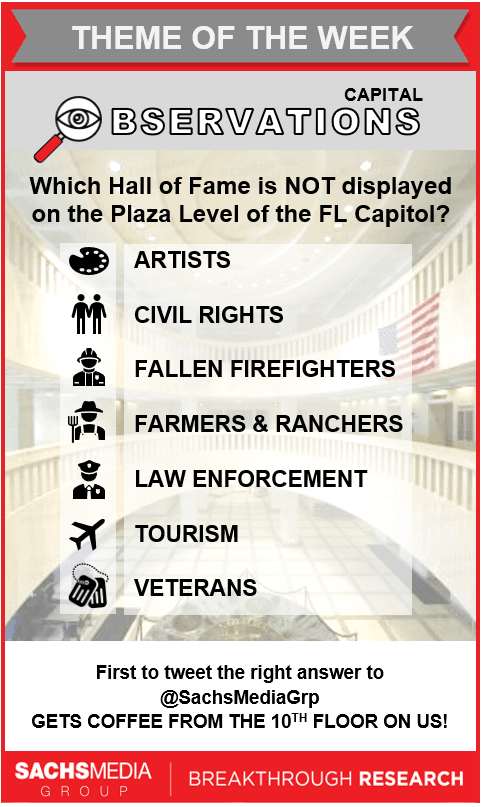 Wake Up Early?
Officials with the Department of Environmental Protection will discuss coastal issues and the "science of climate change" That's at 9 a.m., 2031 Jackson St., Fort Myers.
Orlando attorney John Morgan, also known as #PotDaddy on Twitter, will deliver a speech to Tampa Tiger Bay Club. That's at noon, The Cuban Club, 2010 Avenida Republica de Cuba, Tampa.
Looking Ahead
Geraldine Thompson, a Democratic House member from Windermere, will hold a free paper-shredding event for her constituents. She also is using the event to collect needed supplies for hurricane relief efforts in the Bahamas. That's 11:30 a.m.-1:30 p.m., Town Hall, 520 Main St., Windermere.