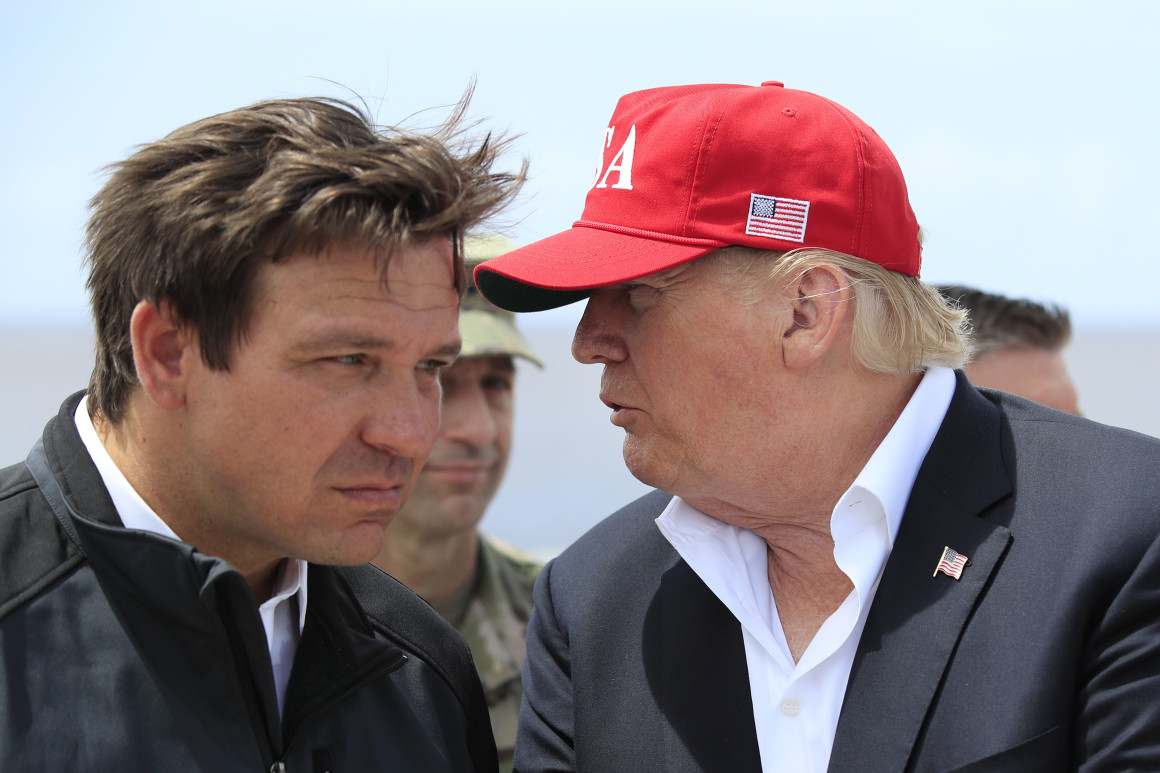 The Governor is encouraging donations to the newly launched Presidential Protection Fund.
Add Gov. Ron DeSantis to this list of Republicans raising money off impeachment proceedings against President Donald Trump.
The Republican Party of Florida sent out fresh fundraising email blasts with a message from the Governor.
"When I served in Congress, I fought back against the Democrats' witch hunts every single day," DeSantis wrote. "I REFUSED to let them overturn the 2016 election and erase your vote from history."
Indeed, during DeSantis' time as a member of the U.S. House, he became a regular guest on Fox News often defending Trump from criticism. Many political observers figured that loomed large in Trump's decision to endorse DeSantis over establishment favorite Adam Putnam in 2018's Republican gubernatorial primary.
That endorsement in turn seemed to raise DeSantis from obscurity to the nomination.
DeSantis later won the Governor's Mansion by a historically close margin following two Trump rallies in Florida in the final days of the mid-term cycle.
Since then, DeSantis has developed a reputation for championing bipartisan causes. But the very partisan divide in Washington brought the Governor into the fray to defend the President.
"Now that Democrats are officially moving to impeach our duly elected president, my duty to protect him isn't over," DeSantis wrote in the fundraising mailer.
"As Governor of Florida, I want the President to know that we have his back in this fight 100%."
He then encouraged donations to the newly launched Presidential Protection Fund.
Another Republican Party of Florida mailer said DeSantis is "issuing the Presidential Protection Fund to fight back against this disgusting attempt to impeach President Donald J. Trump."
Trump is facing an impeachment inquiry after a complaint was filed by an intelligence officer, who alleges Trump asked Ukraine President Volodymyr Zelensky to investigate former Vice President Joe Biden, who is running for the Democratic nomination for president.
In the fundraising email, DeSantis said Democrats are trying to impeach Trump to avoid an election, saying they are "scared to death that the American people will support President Donald Trump in 2020." He added, "They should be scared, because with your help, We The People will end this impeachment inquiry and stand with him again in 2020 — and our great state of Florida will play the leading role in delivering that victory."