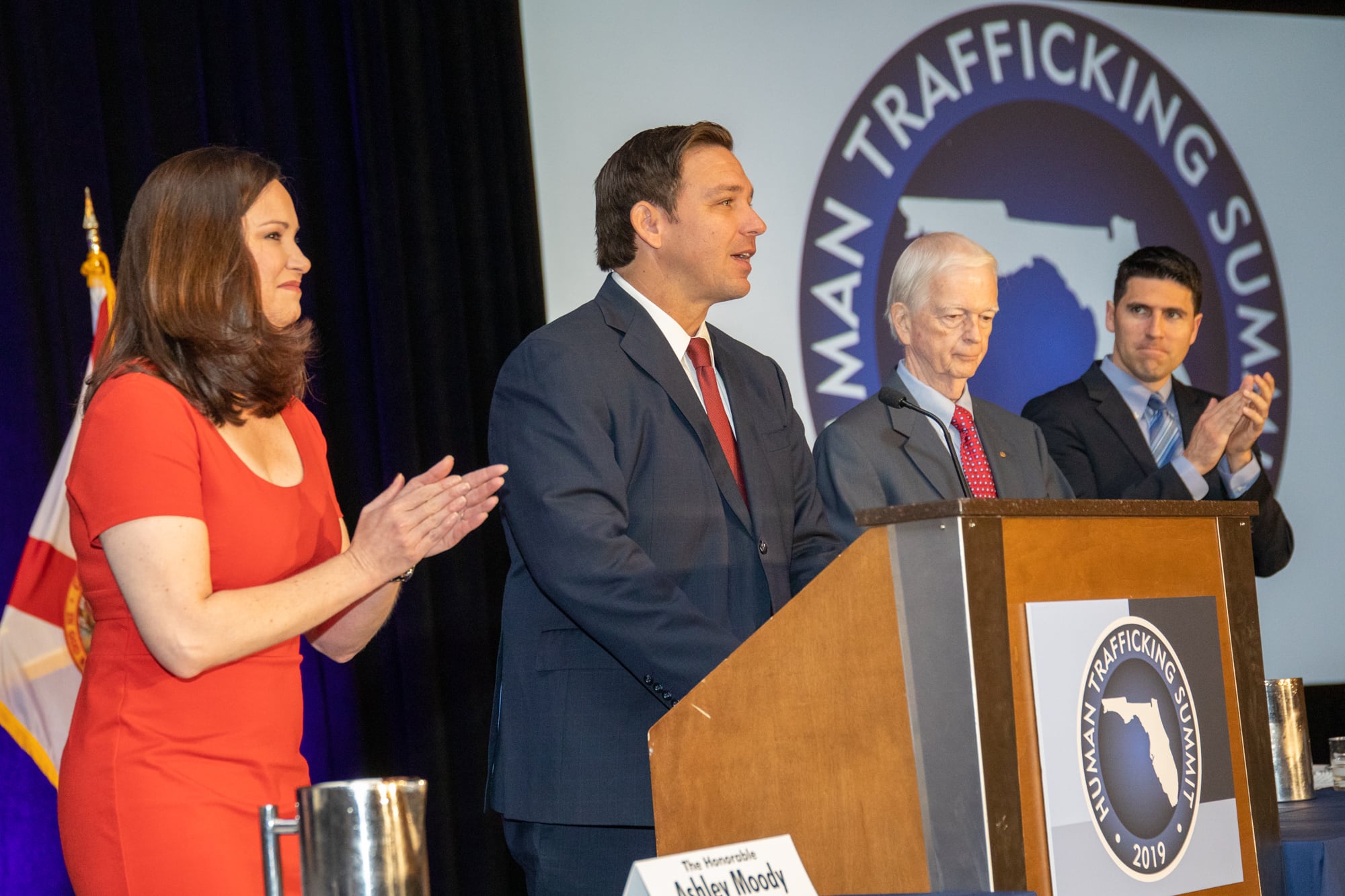 Efforts expanded to combat human trafficking but it's still as big as ever.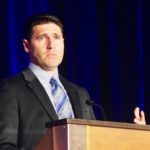 So much more attention and effort is being paid to the scourge of human trafficking now than 20 years ago.
Yet there remains so little visible progress, especially in prevention, a keynote speaker told Attorney General Ashley Moody's first statewide Human Trafficking Summit Monday in Orlando.
"They say that trafficking responds to the three 'P's: prosecution, protection, and prevention. They say that prevention is the P that's lagging behind," said Bradley Myles, chief executive officer and executive director of Polaris, an international, anti-human trafficking organization that also runs the United States human trafficking hotline.
"Responding to the problem does not equal solving the problem. And even though we've gotten great at responding to it, I still think that trafficking is probably the same size as it was 20 years ago," Myles said.
Myles offered both cautionary and hopeful words after both Moody and Gov. Ron DeSantis pledged the state's full support to comprehensive, cooperative programs to combat human trafficking.
The daylong summit is attended by more than 800 people, including victims and those involved in criminal justice, social services, health and mental health, businesses, all involved in trying to end both sex trafficking and labor trafficking in Florida.
"We, unfortunately, are one of the focal points throughout the United States in terms of human trafficking, for a variety of reasons, tourism, labor. And so we have a responsibility to fight this scourge," DeSantis said.
"You're not going to do that with just having the state government do something … you really need a team effort up and down," he said.
Moody, DeSantis, and Myles all drew distinctions between sex trafficking and labor trafficking. Each noting that tremendous efforts have been made nationally and in Florida to raise awareness and to develop policies, political will, training, and responses to the former, but not nearly enough yet on the latter, which includes such practices as indentured servitude of undocumented immigrants.
"You also have labor trafficking. It doesn't get as much attention, probably in the press. I think that's something here in Florida our community sees as something of a problem," DeSantis said.
Both DeSantis and Moody insisted they want to see victims of human trafficking treated as victims, not as lawbreakers, both to rescue them from their bonds and to encourage them to cooperate with law enforcement and others.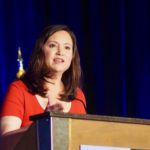 Moody, who chairs the Statewide Council on Human Trafficking, mentioned several initiatives seeking cooperation with businesses and others:
— Cooperative efforts to respond to human trafficking surges expected to come with such events as the upcoming Super Bowl LIV in Miami and Wrestlemania  36 in Tampa.
— A program with the ride-sharing giant Uber, to train up to 100,000 Uber drivers to be able to recognize the symptoms of someone who is a victim of human trafficking and to understand what should do when they see that.
— A similar program, still under wraps until it is ready to be unveiled, with a truck drivers' association.
Myles praised those efforts and said that national attention is being focused on getting more and more businesses and business leaders and organizations involved in efforts to combat human trafficking, in hotels that may see the activity, in banks that may see the transactions, and elsewhere.
"I still think that there are thousands of criminal networks out there waking up this morning figuring out how to traffic people. I still think there are 9,000 illicit massage businesses across the country that are at risk for trafficking. There are 150,000 illicit sex acts every morning somewhere across the country, and some percentage of those are kids and some percentage of those are people being forced against their will. I don't think the crime is going down. We are responding to it better and better, (but) we're not yet solving it."