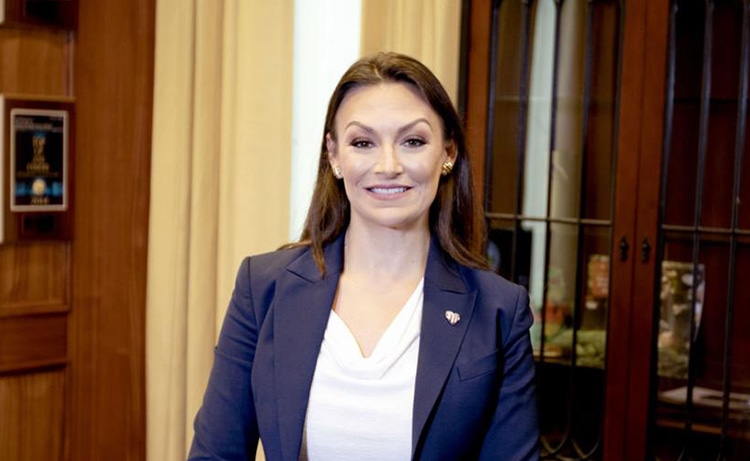 Our current energy efficiency and conservation process has outlived its usefulness.
Agriculture Commissioner Nikki Fried publicly called for the elimination of the Florida Energy Efficiency and Conservation Act.
The Florida Democrat said the state instead must begin a new dialogue of strategies for energy savings in the 21st century.
"Despite 40 years of goal-setting, our current energy efficiency and conservation process has outlived its usefulness," Fried said.
"FEECA no longer holds utilities accountable for failing to establish meaningful energy goals. Instead of banging our heads against the wall for another five years, we need to start over, do something different, and bring everyone to the table for a serious conversation about real energy efficiency and conservation efforts in Florida. This is particularly important for low-income communities who spend a disproportionate amount of income on energy and utility bills."
Since 1980, FEECA has required utility companies operating in the state to submit energy efficiency and conservation plans to the state Public Service Commission. The commission in turn must establish conservation goals for the seven impacted utilities for every five years.
The efficiency and conservation goals set by the companies have trended downward in recent years, according to Fried's office.
The PSC set lower conservation goals in 2014 than in 2009 and the trend appears to be continuing.
In the case of Jacksonville-based JEA, officials set its goals at zero, according to WJCT.
"The findings of JEA's market potential analysis indicates there are no achievable savings for energy efficiency, demand reduction, or demand side renewable energy measures for JEA," Donald Wucker of JEA told the Commission.
State and federal officials don't buy that no more gains can be met.
"As a former Florida state legislator, I've seen how our state has failed to ensure reasonable energy efficiency and conservation goals are being set, while continued carbon pollution from burning fossil fuels threatens our state's very future," said U.S. Rep. Ted Deutch, a Boca Raton Democrat.
"I'm glad that Commissioner Nikki Fried is opening this new dialogue on how Florida's utilities can contribute to meaningful energy efficiency solutions, and learn from the best practices of leading states on this issue."
Fried notes that despite FEECA requirements, Florida has the third highest energy consumption in the nation; it's notably also the third most populous state.
Meanwhile, what gains have been made in reducing energy consumption have been attributable not to FEECA but to better state and federal building codes, Fried's office suggested. That can often leave poor families behind in older construction. Fried's office reports African American and Latinx households face an energy burden three times higher than other Florida residents.
All the while, Florida trails in alternative energy. The state draws just 1 percent of its power from solar and 2 percent from any kind of alternative energy supply.
Fried cast a lone cabinet vote against allowing a new TECO natural gas plant. Her office said five new fossil fuel plants have been approved since 2014, the last time FEECA updates occurred.
Moving forward, Fried said Florida should emulate states like New York, Connecticut and Oregon in public investment into energy efficiency.
New York's $1.1 billion investment through a Clean Energy Fund has prevent to 80 million tons of carbon emissions and conserved 10 million megawatt-hours of electricity, according to Fried's office.
The Energize Connecticut program, meanwhile invested $125 million in public funding and will see a return of $673 million in lifetime energy efficiency savings and 2.9 million lifetime megawatt-hours conserved.
Oregon's Energy Trust invested $1.8 billion in public benefits charge funding to create $7.7 billion in energy efficiency savings, 29 million tons of carbon saved, and upgrade over 700,000 buildings with energy conservation improvements.