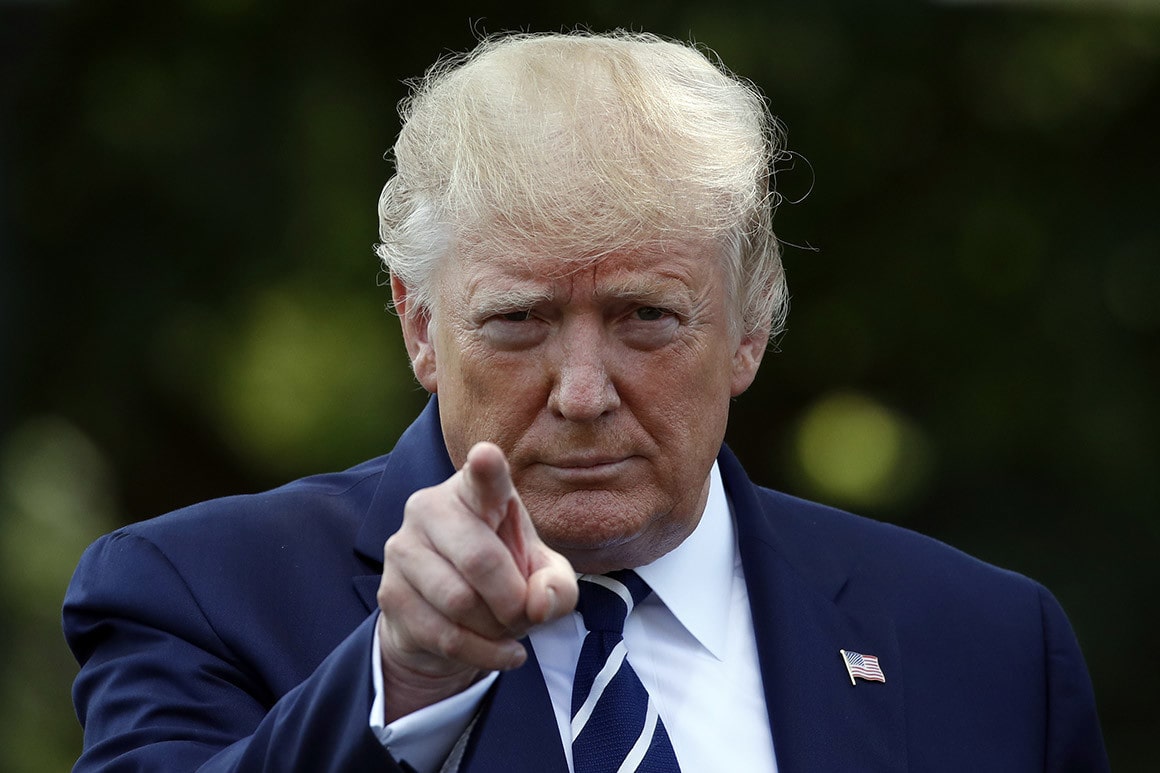 Medicare's the message.
To the golf carts!
Despite (or perhaps because of) impeachment proceedings launching in Washington D.C., President Donald Trump is taking his show on the road next week.
Thursday finds the President in the Villages, where he will sign an Executive Order vowing to protect Medicare, a program important to residents.
Trump's visit was originally scheduled for August but was postponed after the mass shootings in El Paso, Texas and Dayton, Ohio.
Sumter County GOP chair John Temple told the Orlando Sentinel that the event will be held at 1:30 p.m. at the Sharon L. Morse Performing Arts Center, the same venue as the planned August trip. That event was to be invitation-only, Temple said, and those with invitations from August will be notified about attending Thursday's event.
Sid Bowdidge and John Calandro, of The Villages, are founding members of the "Villagers for Trump" club, which boasts more than 1,700 members. They're looking forward to hearing about the President's plan for medicare.
"There's a lot of challeges to the medicare system, so I'm glad that the president hasn't lost sight of the importance to a significant portion of the population," Calandro said.
Details on the particulars of the visit are still developing. However, it would not be surprising if Florida Republicans don't join the President.
Sens. Marco Rubio and Rick Scott both have said that the President's actions don't merit impeachment.
Trump pressured the Ukraine to investigate former Vice President Joe Biden and his son Hunter. The elder Biden is a Democratic Presidential candidate.
Both Rubio and Scott are employing the President's impeachment to rally the base.
Earlier @marcorubio said that he had "more questions than answers" re the complaint & couldn't discuss more it bc there's material Senate Intel was looking at. Tonight his campaign said it was re-releasing "Florida Stands With Trump" bumper stickers to donors who chip in $10

— Gary Fineout (@fineout) September 26, 2019
Liberal Democrats in DC FINALLY announced their goal: impeaching President @realDonaldTrump. They're on a mission to take down the President.
They don't care about the facts. They don't care about the truth. We need to fight back, but I need your help! https://t.co/7kwHa3JLui pic.twitter.com/STGSpwGOlg

— Rick Scott (@ScottforFlorida) September 25, 2019
Gov. Ron DeSantis, meanwhile, is fundraising for the so-called Presidential Protection Fund, which aims "to fight back against this disgusting attempt to impeach President Donald J. Trump."
The President's visit comes at a time of flux in Florida politics also.
As POLITICO Florida reported, DeSantis seeks a pay cut for Florida GOP chair Joe Gruters, in order to move those resources to Executive Director Peter O'Rourke.
Gruters, along with Susie Wiles, was instrumental in Trump's 2016 campaign in Florida.
Wiles, on the outs with DeSantis world, has taken time off to deal with "health issues," with reports that DeSantis urged the President to move her off the 2020 re-election effort.