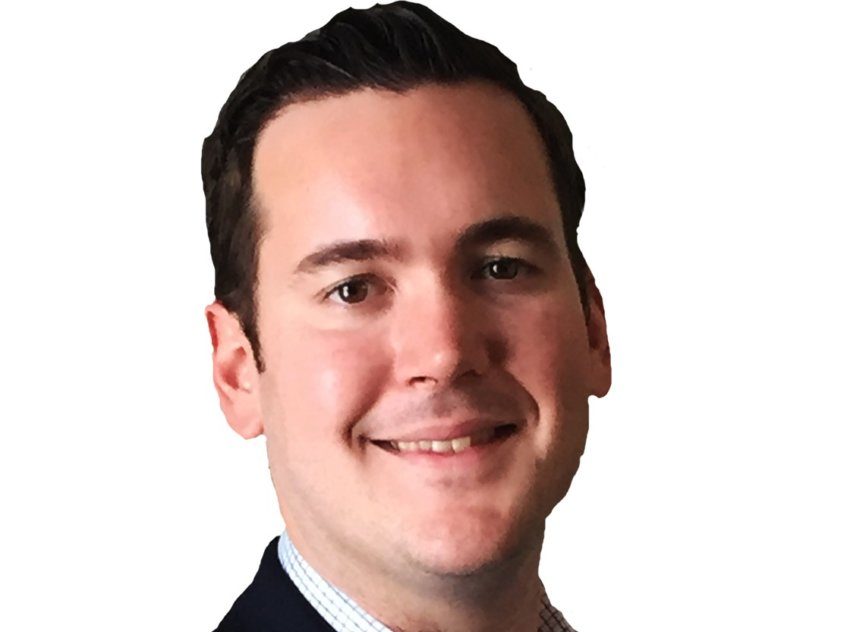 He's a Republican taking on a Democrat in a liberal city.
St. Petersburg City Council candidate Robert Blackmon has a campaign video circulating on social media highlighting his bipartisan support.
It includes comments from several Democrats including City Council members Gina Driscoll and Darden Rice and Rep. Wengay Newton and another from former Republican Mayor Rick Baker.
Blackmon is a Republican running against Democrat John Hornbeck for the District 1 seat currently held by outgoing Council Chair Charlie Gerdes, who is a Democrat.
"If you look around, there's literally the most different, diverse group of people I think you could ever bring into a room and I think that's why I'm so proud of what I have to support and who I have to support me and just like the city itself, it's extremely diverse and eclectic," Blackmon said in a clip from his campaign kickoff party in early July. "That's the fabric of the community."
The video is exclusively positive. It does not mention Blackmon's opponent even once nor does it make any subtle references to differentiating the candidates' qualifications, experiences or campaign platforms.
Instead, it painted a glowing portrait of a candidate lacking in ulterior motives whose sole goal is to move the city forward.
So many people complain about situations and things that are going on throughout this beautiful city … and never offered an opportunity to make a difference," Newton said.
Blackmon, he said, is doing just that.
Driscoll gushed over Blackmon's leadership, shown through is professional success, which can be directly applied to one of the city's top issues — affordable housing.
"This is a person who cares deeply about St. Petersburg, about where we've come from and where we're going from here. He shows leadership every single day. Whether it's through his success in the private sector creating quality affordable housing for working class folks or through his quiet environmentalism," Driscoll said.
Baker noted Blackmon "cares about the city before he cares about other stuff."
But it was Rice who made the direct correlation, and perhaps the only possible reference to Blackmon's opponent, too partisanship.
"It doesn't matter if that person is Democratic, independent or Republican, we know that the best person in this district is Robert Blackmon," Rice said.
If there is an issue in Blackmon's race that hurts him, it's likely to be partisanship. While St. Pete City Council races are non-partisan, the city is not. At least not entirely. The question between conservative or liberal or progressive policies became a top issue in the 2017 mayoral race between Baker and Mayor Rick Kriseman.
Kriseman's victory two years ago was largely attributed to his campaign's success in tying Baker to President Donald Trump. Baker never directly towed the Trump line, but he didn't condemn it either.
And in at least some capacity, that race is creeping into Blackmon's. Blackmon's campaign manager, Barry Edwards, worked for Baker. Kriseman hasn't officially endorsed anyone in the race, but he "supported" Gerdes' endorsement for Hornbeck, writing on Facebook that Gerdes' judgement should be trusted.
Blackmon's campaign video hints at a strategy leading into the Nov. 5 general election that bunks political divide among partisans split as the nation heads into contentious impeachment proceedings against President Trump.
But it's still not clear if that's even necessary. As of this week, Hornbeck has done little to bolster his campaign outside of the occasional door knocking, phone call and campaign forum appearance. He has yard signs, but there hasn't been any mail dropping in voter's mailboxes. And when he does speak publicly during forums, his attempts to differentiate himself between his opponent have fallen short.
In one case, Hornbeck publicly implied during a forum that he was the better man for the job, a statement Driscoll jumped on in a letter to the editor to the Tampa Bay Times calling Hornbeck out for an out of touch statement that sounded elitist. Hornbeck quickly fired back.
"The fact that the people I have spoken to seem to value that I am a family man cannot, by any stretch of the imagination, be taken as an assault on a person who is single. Both of my brothers, 30 and 36, are single. I have been strongly encouraging my older brother to run for Council when his district's seat is up. I also strongly encouraged Zac Collins, who is not married and has no kids, to run for District 3, which he did," Hornbeck said.
Hornbeck hired a campaign consultant last week who has experience drumming up support from young people. This week will determine, as voters see whether there's a shift in campaign efforts and catch a glimpse of the next campaign finance report, whether the Democrat in the race will put forth a stronger effort in the race. The campaign says they will.