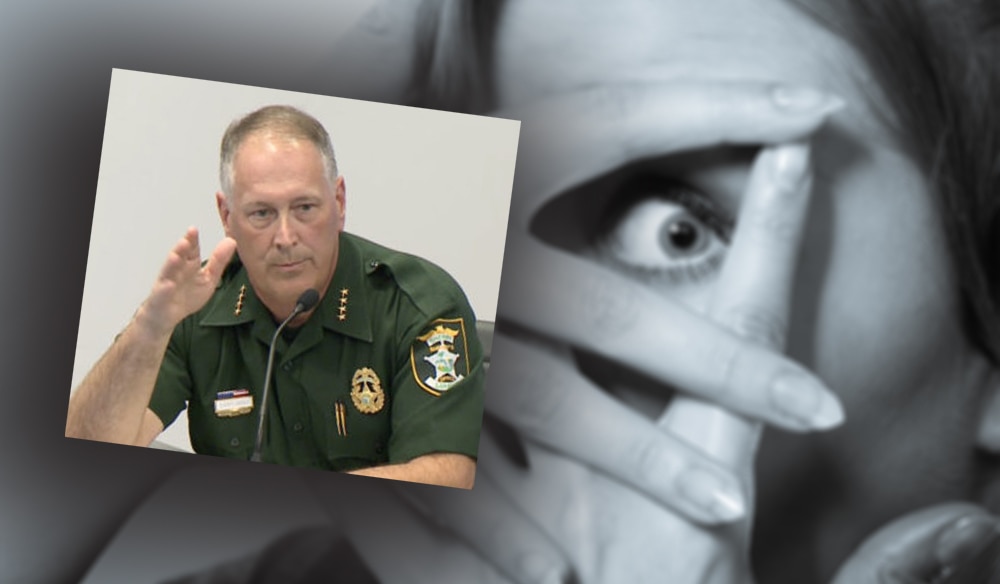 Florida man's suicide shines light again on police overreach.
A 62-year-old soon-to-be-grandfather is dead following a controversial undercover operation by the Sarasota Co. Sheriff's office — a sting designed to target child predators, but one that instead targeted men looking to meet other adults on adult websites.
Hamid Keshmirian committed suicide last week, less than 24 hours after bonding out on charges related to his conversations about sex with an undercover deputy, who claimed to be a 14-year-old prostitute.
The chats began on hookup site SkipTheGames.com, where Keshmirian responded to an ad that appeared to be for an adult escort. But detectives with the Sarasota Co. Sheriff's Office (SCSO) changed the woman's age to that of a 14-year-old after the conversation about sex began.
Keshmirian, a single man, whose two adult daughters say he was battling depression and loneliness, continued the conversation with the woman he thought wanted to have sex with him. Deputies went as far as to put a man on the phone with Keshmirian, claiming to be the girl's father, giving permission for the encounter.
Keshmirian ultimately agreed to meet up with the girl on Thursday, Sept. 19 — his birthday. He was arrested upon arrival, spending two nights in jail because Keshmirian's family says SCSO denied him a phone call and kept his arrest out of the computer system while they continued to hunt other men.
A friend finally bonded Keshmirian out on Saturday morning, Sept. 21; it's believed he took his life later that night, just hours before he was set to attend the Sunday baby shower for what would have been his first grandchild.
"They killed our dad," said an emotional Natasha Keshmirian, who said men like her father were the only victims of the SCSO sting. "My dad's not a pedophile … but he didn't have the money to fight it.
"He lost everything (in the Great Recession) — his business and his home — and he battled depression for eight or nine years," his daughter continued. "He was just getting his new life together — he had a new business, a new house, and a new truck … then they entrapped him."
Who is preying on whom?
Five days after Keshmirian's suicide, Sarasota Sheriff Tom Knight forwent his typical post-sting press conference, where he might face reporter questions, instead releasing information about the operation and the 23 men arrested via news release and a series of Facebook posts.
"I wish I could say these operations were no longer needed but time and time again, even after we make dozens of arrests, these men keep coming back for more," Knight said in the release.
What Knight didn't say was that the men — many of whom traveled long distances — might not have ever have come to Sarasota had deputies not convinced them to. It's also likely many of them — who were looking to talk to other adults on legal, adult dating sites and apps such as Bumble, Grindr, and Plenty of Fish — would never have considered talking to underage teens had deputies not suggested it.
Knight's office also could not provide any evidence that the adult dating apps and sites they used in the sting were used by adults to prey on teens.
However, bait-and-switch tactics on adult dating sites have become more frequent for law enforcement agencies that seek to boost arrest numbers related to sex crimes, even if the prosecutions don't always hold up. The "To Catch a Predator"-style stings are relatively easy for law enforcement to conduct, compared to operations that target higher-priority sex crimes like child pornography or sex trafficking.
"They should be targeting people who are targeting unsuspecting young girls," said Sarasota defense attorney Peter Aiken, who runs the Florida Sex Sting Lawyer blog. "If police are posing as (adult) escorts (and) soliciting sex for money … how can they say the defendant is doing the luring, seducing, or enticing?
Aiken points to examples where undercover deputies have resorted to teasing men who didn't want to meet up with underage teens, pushing conversations about sex on men who didn't want to talk about it, and offering gas money to convince one man to make a trip he initially declined. Some men are arrested for their conversations with decoys, even if they don't ever travel to meet up.
Aiken says most of the men arrested have no real criminal history and suffer from behavioral and/or emotional disorders that make them more likely to continue conversations with what they believe to be a young girl showing romantic interest. Some of the men he has defended are autistic.
"I understand the need to protect children from child predators, but that's not what (deputies) are doing," Aiken continued. "This has nothing to do with protecting children. It is pure bait-and-switch to create arrest statistics. The police are the true sex predators.
"What they are doing is morally wrong. They needlessly destroy lives, all for a few statistics."
In 2015, WTSP-TV exposed the lengths detectives would go to boost arrest totals across Florida, including violations of their own protocols and making misleading statements on arrest reports. The majority of charges related to traveling to meet a minor — across more than 1,000 cases — were dropped or reduced, often because of the circumstances leading to the arrest.
But the public shaming by press conference-loving sheriffs lives online forever, even when charges were dismissed; young men who thought they were talking to someone their age were branded with a life-altering scarlet letter.
WTSP showed nearly half of the men arrested in Florida stings between 2005 and 2015 were high school or college-aged men who thought they were talking to a high-school-aged girl.
However, the penalties for law enforcement officers who cross legal, ethical, or procedural lines appear to be nonexistent, other than criticisms from the occasional judge.
"They keep doing it because it works," Aiken said of agencies that continue to run undercover stings. "Nobody will stop them."
Following the WTSP series, which was lauded by the Columbia Journalism Review in 2014 and honored by the Florida Bar Association in 2015, State Attorney Ed Brodsky, representing Manatee, Sarasota, and DeSoto counties, said he was concerned about deputy overreach during the stings and wanted to ensure the integrity of the process.
"Anyone who is willing to travel to the doorstep of a 13- or 14-year-old to have sex with them merits the full attention of law enforcement," Brodsky said in a statement Sunday, but declining to answer specific questions about why men, seeking other adults, were targeted. "(Defendants) can choose to disengage at any time … The choice is theirs."
Brodsky also wouldn't discuss whether deputies risked prosecutions by going too far to convince hesitant men to travel.
"We review every case to make sure law enforcement investigations and techniques fully comply with Florida law," he said.
Low-hanging fruit vs. high-priority threats
Also problematic to legal observers — as well as those who fight sex trafficking — is putting the "To Catch a Predator"-style stings before priorities that pose more significant risks to children, such as sex traffickers or adults talking to kids on platforms they frequent.
The SCSO could not provide any evidence that any of the 23 men arrested in their sting were tied to trafficking or any previous sex crime.
Several sheriffs stopped conducting undercover "traveler" stings years ago, including Pasco Co. Sheriff Chris Nocco, who told WTSP in 2014 the stings were a "waste" of resources. 
Even Polk Co. Sheriff Grady Judd, whose frequent stings and memorable press conferences provided him regular television time across West/Central Florida airwaves, appears to have shifted his sex crimes resources away from "traveler" stings in the last year.
Judd was at the center of the WTSP investigation in 2015, as well as a 2010 US Dept. of Justice audit that found his Internet Crimes Against Children task force wasn't responding quickly enough to high-priority cyber-tips.
The stings were made popular by NBC's Dateline, which aired 12 installments of "To Catch a Predator" between 2004 and 2007. The operations typically targeted adults who attempted to reach out to children in platonic chat rooms where teens might typically frequent.
However, the series concluded in 2007, one year after a Texas man, about to be arrested for chatting with undercover detectives, shot and killed himself.
Since then, it's believed at least half a dozen more men have killed themselves following similar stings by law enforcement agencies around the country.
SCSO spokesperson Kaitlyn Perez would not answer specific questions about the stings, but defended the agency's tactics, saying "it is very clear — no matter how many times we conduct these operations, people continue to communicate with, engage with, travel to meet and attempt to have sex with who they believe are children.
"If adults want to utilize social media as a means to meet other people and date, that's no problem. If, however, grown adult men want to utilize social media to prey on children and teens who identify themselves as 12, 13, and 14 years old, we are going to arrest them. It's just that simple."
Aiken refuted those claims.
"I understand them wanting to target people looking for children, but (what they did) was a direct solicitation for prostitution," he said. "That's not where you'd find someone looking for a minor."
Covering their tracks
WTSP's landmark investigation into the stings relied on public records — specifically, chats between detectives and men who weren't interested in meeting up with an underage teen — to show how far law enforcement officers would go to try and trap otherwise law-abiding men.
Since the investigation was reported in 2015, Florida law enforcement agencies have gone out of their way to destroy records related to the stings before the media or attorneys can obtain them. Public records experts consulted by Florida Politics say the unsuccessful chats between detectives and men on various dating or chat sites should be public records, but there is little risk to agencies violating the law.
The Sarasota Co. Sheriff's office has also refused to turn over other documents in its possession over the years, claiming public records exemptions related to "surveillance techniques" and "active investigations." However, the agency agreed to turn over documents related to Keshmirian's arrest following his death.
Records show the Bradenton man responded to detectives' ad on SkipTheGames.com, where an undercover officer posted a photo offering "incalls" between 8 p.m. and midnight.
Keshmirian swapped about four dozen text messages with the undercover detective over two days, and talked to the detective — as well as another detective posing as her father — a total of six times. He went to the decoy house in Sarasota on Thursday afternoon, Sept. 19.
Before he shot himself overnight Saturday, he visited his business one last time and left a note for his family.
"My dad was just a really hard worker with a lot of pride," said daughter Natasha. "He was loyal, reliable, and taught us really high morals and values. He taught us to be strong … and nobody ever felt uncomfortable around him.
"But he was also really lonely."
The Keshmirians are preparing to say goodbye to their father this week. Then, they will resume preparation to say hello to what would have been his first grandchild, due in October.