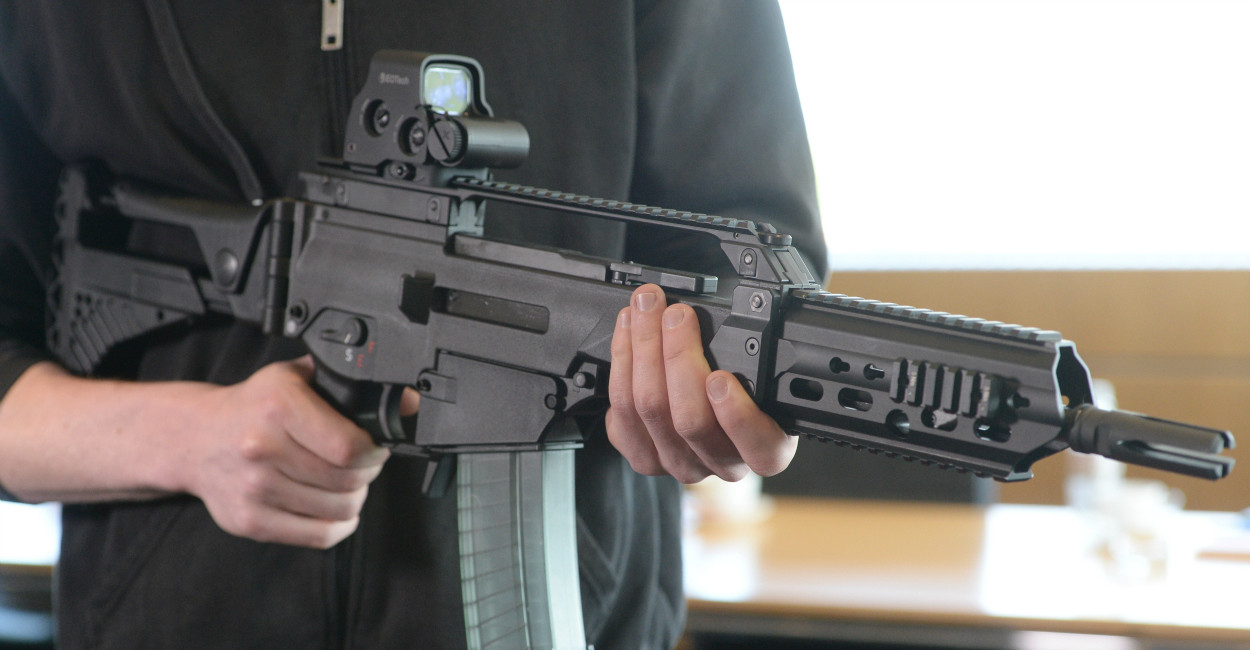 City attorneys will explain City Council's rights this week.
Tampa City Council members will learn their rights Thursday as it pertains to supporting a federal assault weapons ban.
City Attorney Gina Grimes is scheduled to provide a report on the board's legal authority to propose and approve a resolution supporting the ban.
Grimes' report is likely to be a complicated rundown of a simple answer — not much.
First, a resolution in support or opposition of an issue — whether it's local, state or federal — is symbolic. It merely sends a message to the community showing where the city's values lie.
In Florida, elected municipal boards are banned from passing any gun-related ordinances that supersede state law. So, for example, Tampa City Council is not legally allowed to pass a restriction or a ban on assault weapons.
The Florida Legislature passed in 2011 and Gov. Rick Scott signed into law a preemption on local gun ordinances. That law took preemption to a whole new level, providing fines of up to $5,000 against elected officials who try to usurp state power and giving the Governor the authority to remove them from office.
That part of the law was recently struck down by a judge, but Gov. Ron DeSantis is expected to appeal the ruling to a higher court.
But even if Tampa's move is merely symbolic, it's part of a growing tide of sentiment that military-style weapons have no place in civilian life.
The issue has been gaining steam for years as mass shootings plagued cities nationwide. People have been gunned down with assault weapons in churches, at concerts and night clubs and in schools. After last year's shooting at Marjory Stoneman Douglas High School in Parkland, Floridians led by surviving students made the issue mainstream.
Tampa's effort, led by Council Chair Luis Viera, came after he was inspired by Clearwater Mayor George Cretekos who called for a similar resolution in his city. Cretekos' stance on the issue was significant. As a Republican he bucked his party's insistence that such a ban would be an unforgivable attack on the Second Amendment.
Cretekos' ask ultimately failed, but that's not stopping Viera from making sure Tampa weighs in.
"We can no longer ignore the sad reality that has been created with regard to gun safety issues. Proposals that were once common sense — like bans on assault weapons, high capacity magazines and armor-piercing bullets, as well as universal background checks — are now deemed politically controversial and toxic," Viera wrote on Facebook last week. "How did we let the political conversation go to this sad point? Proposals like this have to be part of the conversation we have in response to mass shootings and violence."
In his post, he pointed out that Americans can support the rights of law-abiding citizens to protect themselves and their families while also supporting what he views as common-sense restrictions.
"I know that Tampa City Council will help lead this conversation with unequivocal moral solidarity with victims of gun violence through this resolution. Let's move the goalposts and terms of this dialogue to where they should be on this issue," he wrote.
Meanwhile, the group Ban Assault Weapons Now is trying to get a referendum on the 2020 ballot to ban assault weapons in Florida. It's an uphill battle though. The group needs 766,000 petition signatures by February to make the ballot. They have just over 106,000. And while public support for such a law is growing, it still might not be enough to pass voter muster. A Quinnipiac University poll in June found 59 percent support for a ban. A referendum needs 60 percent to pass.