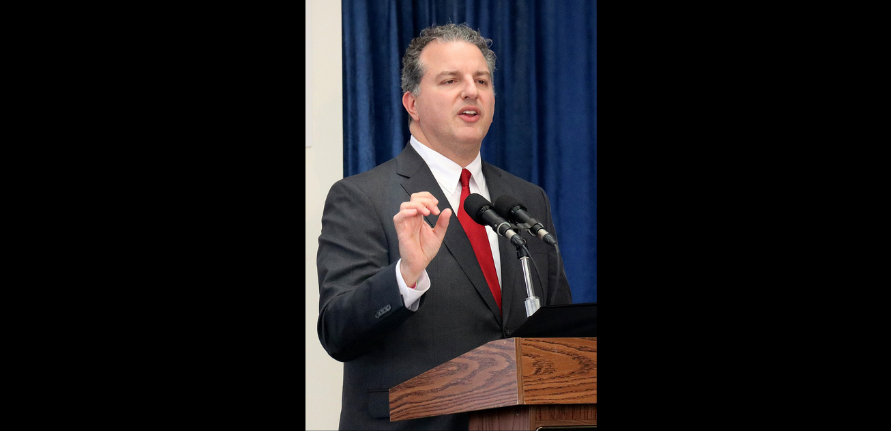 Blockchain Task Force has started studying technology to secure transactions.
Jimmy Patronis, the state's Chief Financial Officer, places a high priority on regulating cryptocurrency. So when the Blockchain Task Force held its first meeting, he spoke to the panel about the technology's importance.
Patronis said technology can keep reliable records of crypto-transactions, which impacts a growing amount of commerce. But it also helps guard citizens against fraud.
"I get really concerned when it comes to accountability and potential fraud in these areas," he said. "We need to help protect our citizens from fraud, and this technology [blockchain] could be an amazing tool to ensure accountability."
Blockchain, a method of recording transactions that can be used with cryptocurrencies like Bitcoin, has important potential, the CFO said.
"Blockchain proponents say this technology will be as transformational as the internet," he told the Blockchain Task Force.
That's because cryptocurrency by its nature, Patronis later told Florida Politics, calls for people to replace an "institutional trust" to a "digital trust." Blockchain creates a layer of accountability and security to financial transactions.
"That digital trust can be adopted to where it's truly effective at doing what it's designed to do," Patronis said. "That goes to predictability, to being a time saver.
"I always say the most valuable thing to everybody is time. Once it's gone, you can never recapture it. If we can offer help to individuals to be more efficient with their time, it gives us an opportunity to have businesses come to Florida. This can be an incredibly valuable resource."
But there's no shortage of stories on the problems with the security of Bitcoin and other crypto: Currencies that are not generated with government backing provide anonymity and transactions outside the traditional legal and financial system. That can be good—and bad.
For instance, crypto is what allowed the Silk Road marketplace to exist, allowing Bitcoin to be used for drug deals and other illegal activity.
"I've always been very candid about the challenges cryptocurrency has and to bring it into the light," Patronis said. "We need to make sure nobody is taken advantage of by some technology that sounds too good to good to be true."
But the favored currency of the dark web can also now be used to, say, pay your property tax bill in Seminole County. There, officials use blockchain technology to record transactions for Bitcoin to cover government levies.
While that government became the first in Florida to accept the digital currency, Patronis knows it won't be the last. "It's obvious as demand among consumers grows, we'll see more of this," Patronis said.
Florida can't ignore innovations in the financial world.
"We should fully understand all of this," Patronis said. "As local governments embrace blockchain technology, the state needs to ramp up and grow these blockchain industries so that Florida is the leader."
Patronis will look to laws already in places in other states. Some testified to the task force smaller states like Wyoming have done a better job with blockchain than others like New York.
Patronis wants to look at laws everywhere, to get every state 'blockchain manual' and understand what works and what doesn't.
He wants to make sure the allure of Bitcoin doesn't create a mechanism for scammers, who already prey on Florida's retiree population.
He's seen Bitcoin promoted as a get-rich quick scheme, but tells consumers that if something sounds too good to be true, it normally is.
At the same time, he said Florida has enjoyed growth in recent years thanks to a business-friendly tax and regulatory environment. Blockchain could offer a chance to allow crypto-commerce without creating an environment of lawlessness and unacceptable risk.