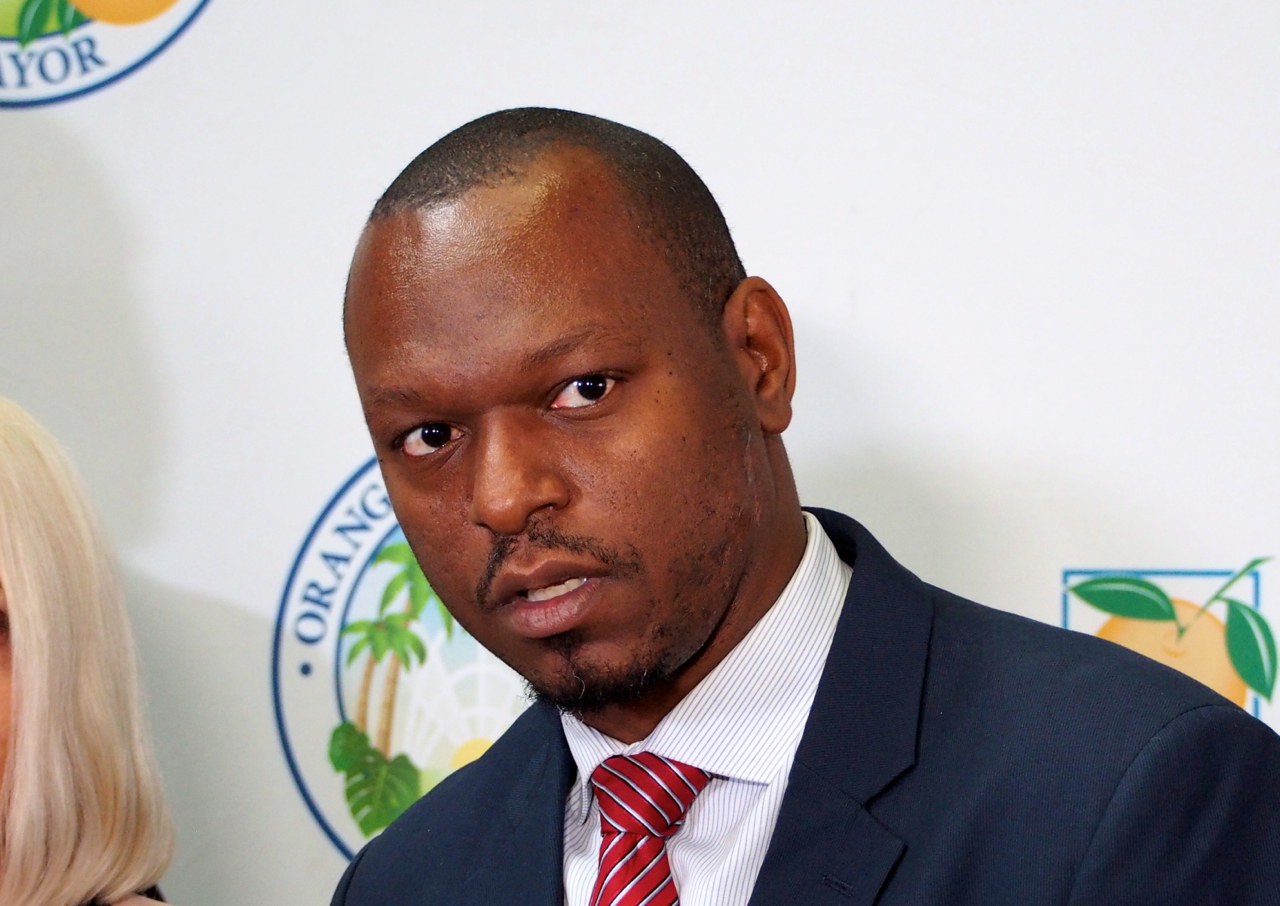 Good behavior and education could let some to serve just 65 percent of sentence
Democratic state Sen. Randolph Bracy wants non-violent offenders crowding Florida's prisons to have a chance to get out earlier for good behavior and education.
Bracy, of Oakland, on Monday announced he has filed Senate Bill 394, which would reduce the minimum amount such offenders must serve to 65% of their sentences, down from the current minimum of 85%.
Bracy's bill is a companion to House Bill 189, filed by Democratic state Reps. Dianne Hart and Kionne McGhee of Miami.
Under SB 394 and HB 189, violent offenders still would be limited to reducing their sentences to 85% of their total sentence, under proper circumstances.
"I have received overwhelming support from my constituents and from Floridians throughout the state for a retroactive measure that would reduce the time-served minimum to 65 percent,' Bracy stated in a news release. "SB 394 is a direct response to this input, and will result in significant savings to the state — reducing FDOC costs by an estimated $860 million over the next five years—by providing a second chance to low-risk offenders."
The cost-savings could be an incentive for the reform, as the Florida Department of Corrections is seeking an $89 million budget hike this year to pay for pay increases for many corrections officers and to convert the staff to eight-hour workdays from the current 12-hour shifts.
Two weeks ago, Corrections Secretary Mark Inch told the Senate Appropriations Subcommittee on Criminal and Civil Justice, on which Bracy is a member, that the salary hikes and shift changes are needed to directly address serious and chronic staff attrition and vacancy rates, and in turn to address inmate violence, addiction, idleness and recidivism, as well as incidents of guard-on-inmate violence. Inch told the committee he's seeking $1,500 annual raises for guards with two years of service and by $2,500 for those with five years of service
Inch asked for $60 million to address general staffing problems and $29 million to switch back a third of Florida's prisons to eight-hour guard shifts, which would require the immediate hiring of 292 new officers, in addition to the department's needs to fill 3,000 chronic vacancies.
Inch also said he is expecting some cost savings due to high amounts of overtime pay that are required to keep up staffing levels.