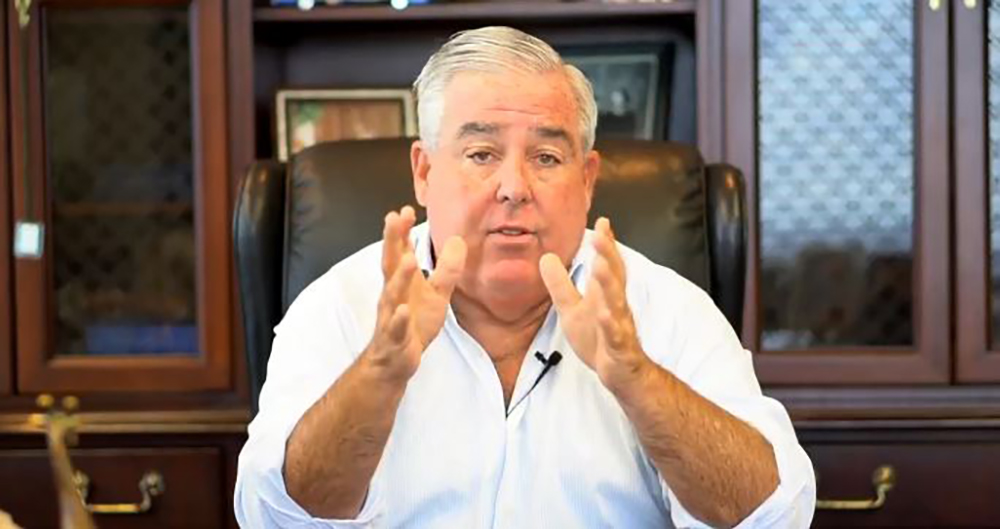 The group called Morgan's comparison tone deaf.
The Florida Restaurant and Lodging Association (FRLA) is firing back at Orlando lawyer John Morgan after comments he made Friday at Tampa Tiger Bay referring to the state's existing minimum wage as "slave wages."
"Mr. Morgan has made his position on minimum wage clear by leading the charge to get a constitutional amendment on the ballot next November. While I respectfully and vehemently oppose his position on this issue, I am deeply offended by his remarks at the Tampa Tiger Bay Club on Friday," FRLA President and CEO Carol Dover said. "By referring to minimum wage as 'slave labor,' Mr. Morgan showed us all just how tone-deaf he is and how utterly oblivious he is to a very real problem in our state."
"His comments likening his fight for a $15/hour minimum wage to the fight of abolitionists who worked to end slavery are an affront to every man and woman who was jailed, beaten and branded for trying to protect the lives of their fellow humans," she continued.
During his remarks, Morgan implied that Florida's $8.46 minimum wage is akin to slave labor. Minimum wage earners often have to work several jobs to make ends meet and, even then, often don't. Low wage earners also rely on social safety net programs like welfare and food stamps, which Morgan likened to taxpayer-subsidized wages for private employers.
"Years ago in the South, they said the economy will not work if we don't have slaves," Morgan said, drawing a correlation to people opposed to raising the minimum wage. "They were so adamant about it they went to war over it. They fought each other to own people."
Morgan went on to say he's willing to go to war to end "slave wages."
But Dover didn't appreciate the dramatic correlation.
"Minimum wage is an important issue facing our state, and the debate should be robust and vigorous, not convoluted with inaccurate and insensitive comparisons to abhorrent crime," she said.
Dover also said Morgan's comparison ignores problems with modern-day slavery and human trafficking.
"This heinous crime is real, and there are men, women and children in the United States who are literally enslaved because of human trafficking. Drawing comparisons between their plight and those who work for minimum wage is disgusting, coldhearted and insulting to both groups," Dover said.
Morgan is spearheading, and bankrolling, a campaign to raise Florida's minimum wage to $15 an hour. Under his proposed constitutional amendment, Florida's minimum wage would rise to $10 an hour beginning Sept. 20, 2021, and then increase $1 each year until 2026.
His Florida For A Fair Wage initiative is just 20,000 petition signatures short of the 766,200 needed to make the ballot. The group is all but certain to meet that threshold — the deadline isn't until February.
FRLA, a trade group representing Florida hotels and eateries, opposes the wage hike. The hotel and restaurant industries include some of the state's highest concentrations of minimum wage earners. According to the Pew Research Center, 55% of minimum wage workers nationwide hold jobs in the restaurant and leisure industry.