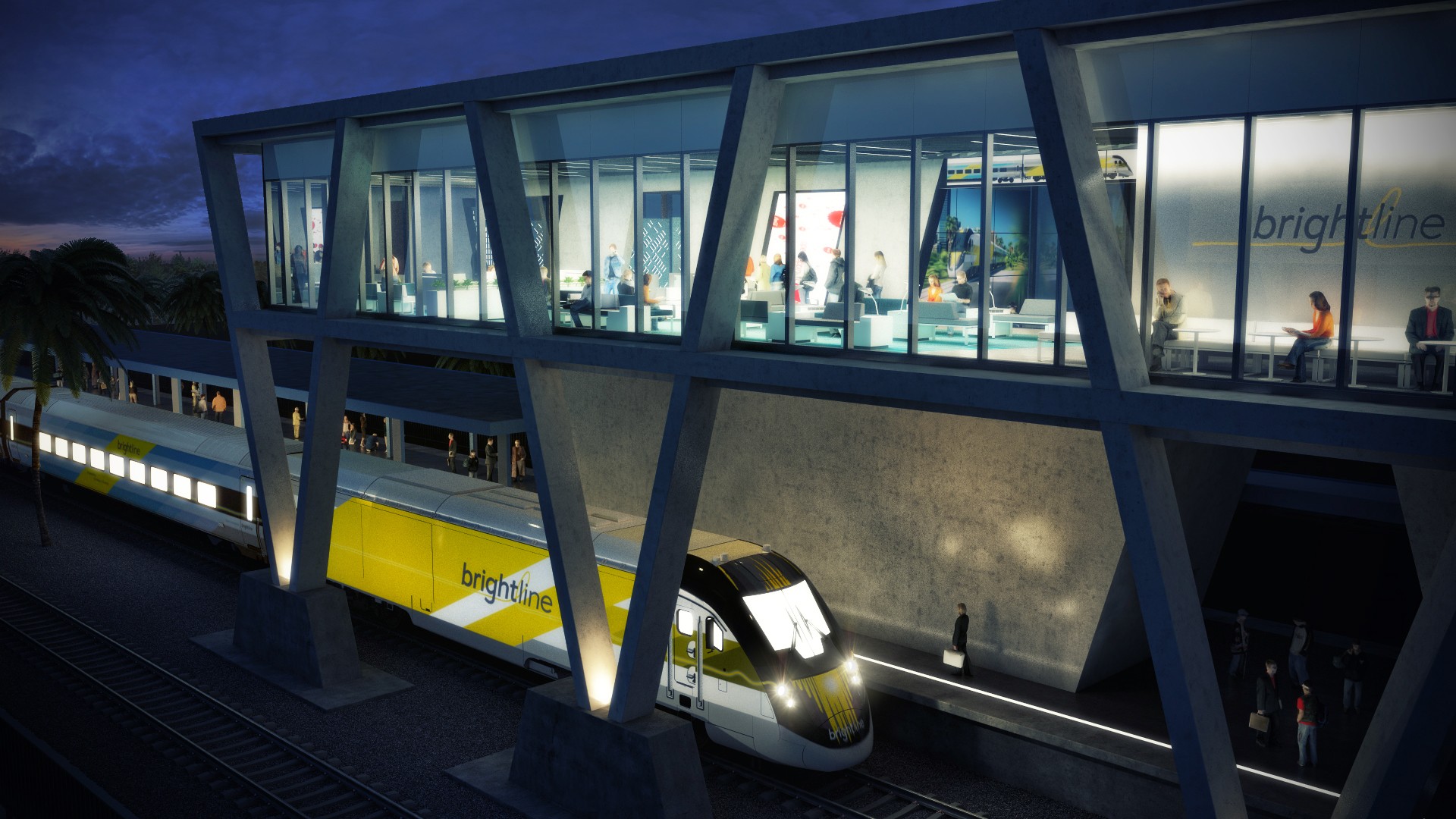 Mayfield appears determined once again to pass her Florida High-Speed Passenger Rail Safety Act
Sen. Debbie Mayfield appears determined once again to pass her Florida High-Speed Passenger Rail Safety Act, adding unnecessary and burdensome restrictions aimed at derailing passenger train projects such as Brightline.
Mayfield is a longtime foe of the project. Last week, after she failed to get the unanimous support of her Brevard County colleagues on a resolution supporting more regulation, she announced she would refile her legislation.
Her bill would impose new regulatory and punitive costs on Brightline, an innovative passenger rail project that has garnered national attention as a new model for cost-effective higher speed rail using existing transportation corridors.
Brightline, which is being rebranded as Virgin Trains USA, has already energized transportation policymakers across the country to rethink how passenger rail can relieve congestion and successfully operate in corridors that are too short to fly, too long to drive.
But if Mayfield's new bill is similar to her last one, it'll be full of language that duplicates or contradicts what the Federal Railroad Administration already regulates via the Federal Railroad Safety Act, a law that preempts state and local regulation of railroad safety and security.
The FRSA regulations cover areas such as speed, positive train control systems, and traffic warning and control devices at crossings, such as gates and other stop signals.
Virgin Trains says it is complying fully with federal regulations, which have been reviewed by the Florida Department of Transportation and are specifically tailored to the speeds its trains hit.
FDOT plays a role in rail safety as well.
As written in Florida statute: "The state shall supplement and not replace the responsibility of the Federal Government in the inspection and physical conditions of railroad facilities within the state to ascertain compliance with federal standards and regulations."
The same chapter of Florida law also defines "high-speed" as 110 mph, matching the federal definition.
Mayfield, however, wants to go beyond that by lowering the official definition of high-speed to 80 mph, thus ensuring her desired restrictions will apply to Virgin Trains USA.
In lowering the speed definition, Mayfield transparently singles out Virgin Trains for special regulation, a likely violation of the U.S. Constitution (known as a Bill of Attainder in Article 1, Section 10).
Moreover, her bill applies only to railroads commencing service in 2017 or later, exempting Amtrak and other short-line and commuter operations in Florida. Brightline began testing in 2017 and carrying passengers in 2018.
Mayfield maintains there are too many deaths on Florida railroads, pointing to 25 fatalities on Virgin Trains since 2017.
Yet, nothing in her bill would have prevented those fatalities.
The majority of train-related fatalities are suicides, with the second most common factor being drivers or pedestrians going around gates believing they can beat the train.
Suicide by train is a national problem, with nearly 300 suicide attempts annually. But here's some perspective: Florida had 6,266 traffic fatalities in 2017-18.
In her Brevard- and Indian River-based district alone, there were 226 traffic fatalities in the same period, 57 involving pedestrians or bicyclists.
Virgin Trains, for its part, is working to reduce suicide by train as well as trespassing, another leading cause of train-related deaths. It recently won a federal grant, in partnership with seven South Florida cities, to speed those efforts along.
Also, as part of last week's National Rail Safety Week, Virgin Trains personnel conducted an aggressive safety awareness campaign through television, social media, and putting employees on the street handing out materials to spread the rail safety message.
Mayfield and the Indian River County Commission have been waging war on Virgin Trains for five years and they have nothing to show for it, unless you count the millions of tax dollars they wasted on failed litigation.
They certainly could have put that money to better use. Perhaps by using it to fund Indian River Lagoon preservation.
In that time Virgin Trains has left the station. It has carried more than a million passengers in South Florida, settled with opponents in Martin County, promised a future train station to the Treasure Coast and Space Coast, and has begun construction on the leg to Orlando.
The economic growth surrounding Virgin Trains in South Florida has exploded with thousands of new residential units, retail, office and hotels.
The company has developed marketing partnerships with major companies such as Florida Power & Light, the Miami Heat, Miami Marlins, and MSC Cruises. The Virgin brand in Miami will now include Virgin Voyages and two new Virgin Hotels. Similar growth will happen in Orlando and other counties where Virgin Trains will stop.
The Governor and Florida's legislative leaders deserve applause for recognizing the economic and environmental benefits of this passenger rail system. They know that erecting regulatory barriers to a private company making such a huge investment in our state's infrastructure is backward thinking.
If Mayfield truly wants to improve safety, instead of trying to grind Virgin Trains to a halt with regulations, she should look to establishing harsher penalties for violating crossing warning signals and gates, promote and fund suicide prevention programs, direct FDOT to elevate highways over tracks where feasible, or even close some low-volume crossings.
She could also fund grant programs to help local police agencies enforce railroad trespassing, and kick-start aggressive safety awareness programs through the nationally recognized Operation Lifesaver organization.
All these recommendations were included in the 2018 rail safety study Mayfield commissioned. Curiously, none of these made it into her bill.