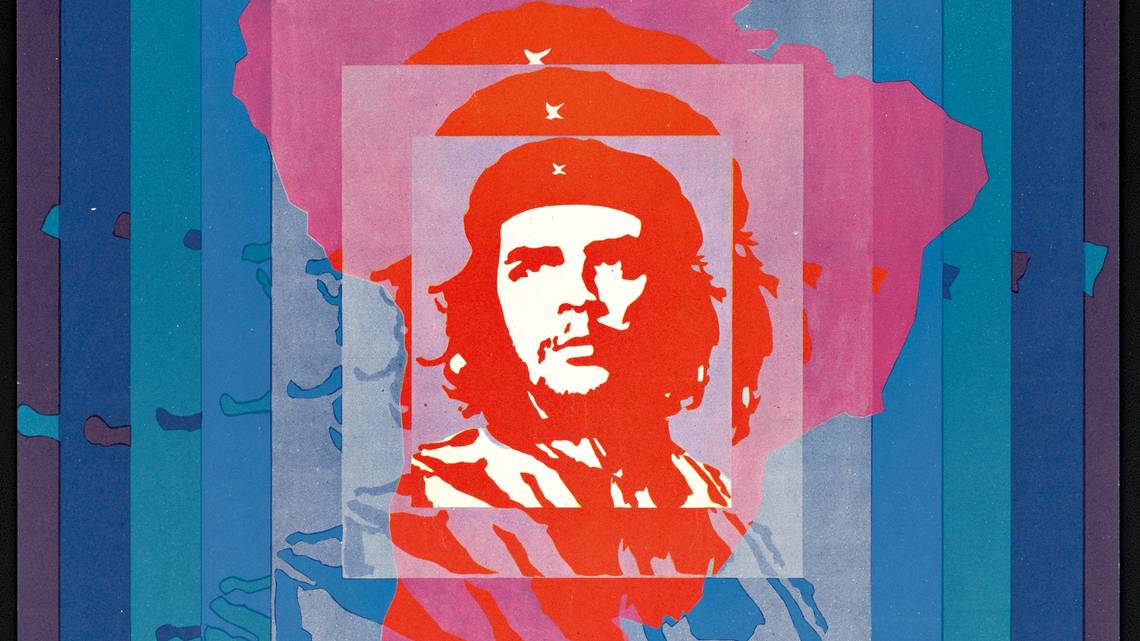 Rubio and Scott aren't interested in certain dialogue, vital or otherwise.
U.S. Sens. Marco Rubio and Rick Scott aren't known as art critics.
But they know what they don't like and that includes portraits of Cuban revolutionary Ché Guevara — especially when federal funds are used to promote them.
The Florida duo focused its ire Tuesday at National Endowment for the Arts funding appropriated to a traveling exhibit that features depictions of Guevara, "propaganda celebrating a thug who mercilessly silenced his opponents with bullets."
"We write with great concern regarding a federal grant awarded to the McNay Art Museum in San Antonio, TX, where an exhibition titled Pop América 1965-1975 features portraits paying homage to Ernesto 'Ché' Guevara. The exhibit has subsequently traveled to the Nasher Museum of Art at Duke University as well as Northwestern University's Block Museum of Art," the Senators wrote.
The exhibit is, according to the curators, an attempt to "create a vital dialogue that crosses national borders, and includes Judy Baca, Luis Cruz Azaceta, Jorge de la Vega, Andy Warhol and Roy Lichtenstein, among others."
But Rubio and Scott aren't interested in that dialogue, vital or otherwise, and took umbrage with a section of the museum's website that described the event as featuring "bold contributions" to "social protest, justice movements and debates about freedom."
"It is disturbing U.S. taxpayer dollars are being used to fund an exhibition that glorifies an individual who hated the United States, our commitment to democratic principles, and the values of individual freedom that we so deeply cherish," the letter continues.
"Those who choose to praise Guevara fundamentally ignore his role in the mass murder of innocent lives during the Cuban Revolution, as well as those who were denied the right to due process. His contempt for democracy, freedom of press, and LGBTQ individuals has been well documented," Rubio and Scott contend.
The Senators "respectfully request" clarification of "the appropriateness of content featured in an exhibit that was partly funded by U.S. taxpayer dollars."
"A contextualization of the works in question would have provided an important opportunity for education and reflection, and yet a factual history of Ché Guevara's bloody legacy [is] not included in the program. We would also like to know what guidelines, if any, are in place to guide and oversee the decision-making process in the future.
"Lastly, we urge you to ensure that individuals responsible for war crimes or crimes against humanity are not featured in any NEA funded exhibits without clearly and unambiguously highlighting their heinous crimes and memorializing their victims," Rubio and Scott add.
In response to the letter, Nasher Museum Director Wendy Hower said Rubio and Scott  "misquoted" the museum's website. She said the website description was referring to the featured artists rather than the subject matter of their works, Guevara or otherwise.
The full description: "United by the common use of Pop's rich visual strategies, the artists made bold contributions to conceptualism, performance and new media art, as well as social protest, justice movements and debates about freedom."
Additionally, while the McNay Art Museum did receive federal funding for the exhibit, the Nasher did not, The Duke Chronicle reports.
Conservative politicians have often used NEA grants as grounds for rhetorical attacks. An Andres Serrano work that depicts a crucifix in urine has been the gold standard for dubious expenditures, one that still inspires ire decades after it was a flashpoint in the 1980s.
North Carolina U.S. Sen. Jesse Helms, who at the time was considered the most conservative member in the Senate (and was once nicknamed "Senator No"), said Serrano was no "artist."
In fact, Helms said, "he's a jerk."