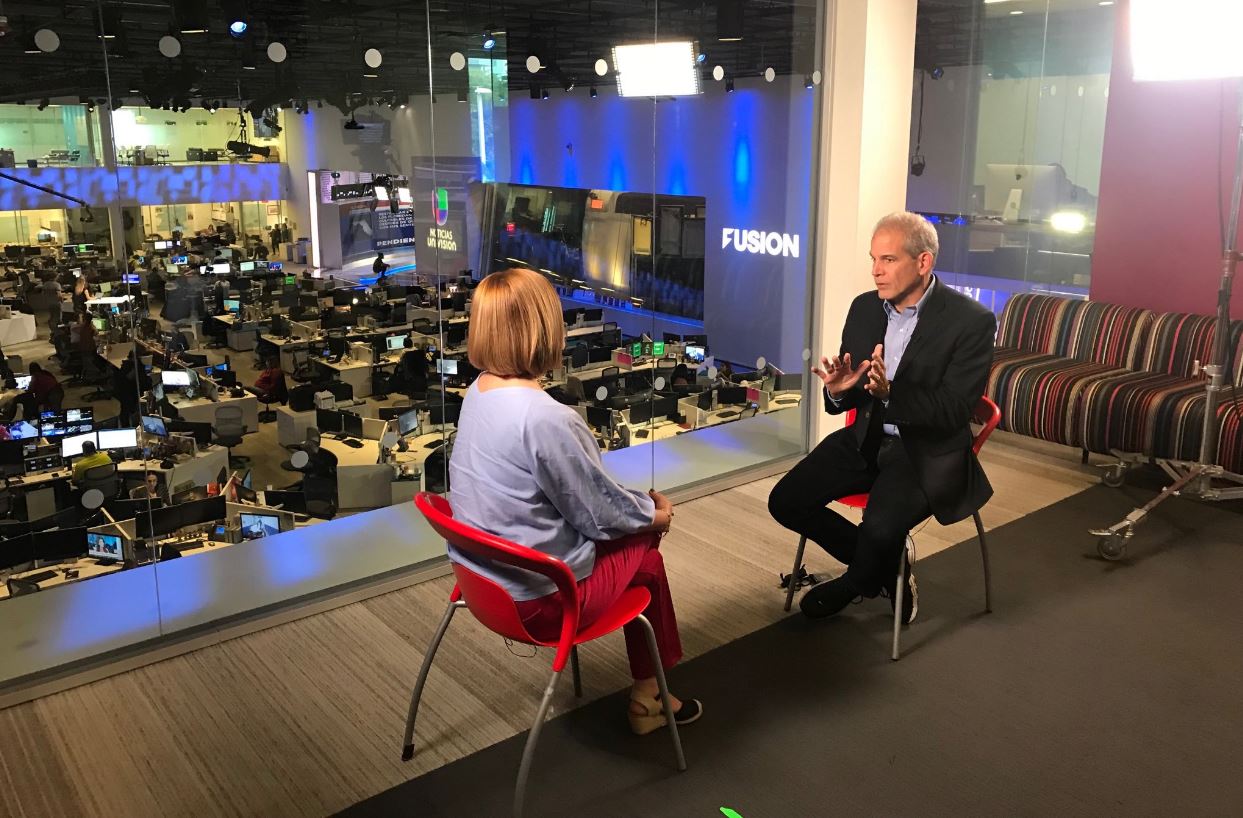 Penelas has brought in more than $1.4 million preparing for a run since April.
After months of raising more than a million dollars in preparation for a run, former Miami-Dade County Mayor Alex Penelas officially filed to run for his old post Tuesday.
Penelas joins six other candidates in the 2020 contest, including multiple current and former County Commissioners.
The 2020 race was expected to be stacked, given that current County Mayor Carlos A. Giménez is term-limited.
Despite not formally declaring his candidacy until Oct. 1, Penelas has routinely pulled in six figures in the spring and summer months as he mulled a run for the post. He brought in that money through his political committee, Bold Vision.
The only candidate in the race who has matched that fundraising prowess is County Commissioner Daniella Levine Cava.
Penelas has brought in more than $1.4 million since April. Levine Cava has raised more than $1.5 million thus far. But $405,000 of that was money transferred from a political committee which backed Levine Cava well before the beginning of her mayoral run.
Levine Cava released a statement Tuesday upon Penelas formally filing to enter the race.
"I look forward to a healthy and spirited campaign where voters will hear my vision for a bold future," Levine Cava said. "We know that yesterday's challenges have become present day problems and we cannot allow our future to be dictated by the past.
"My life's work has been to empower communities to seize opportunity and chart a new course, and as Mayor of Miami-Dade, I will govern with the same vision, approach and commitment."
Also running for Mayor in 2020 are entrepreneur Monique Nicole Barley, current County Commissioners Esteban Bovo and Xavier Suarez, former Miami mayoral candidate Robert Burke, and former County Commissioner Juan Zapata.
Suarez, who entered the race in August, showed nearly $90,000 earned in his first month in the contest. Zapata pulled in just over $2,000 in August, giving him nearly $39,000 raised since entering the race in late January. Barley has earned less than $1,100 in total since May.
Bovo and Burke are newer entrants. Fundraising reports for September are due Oct. 10.