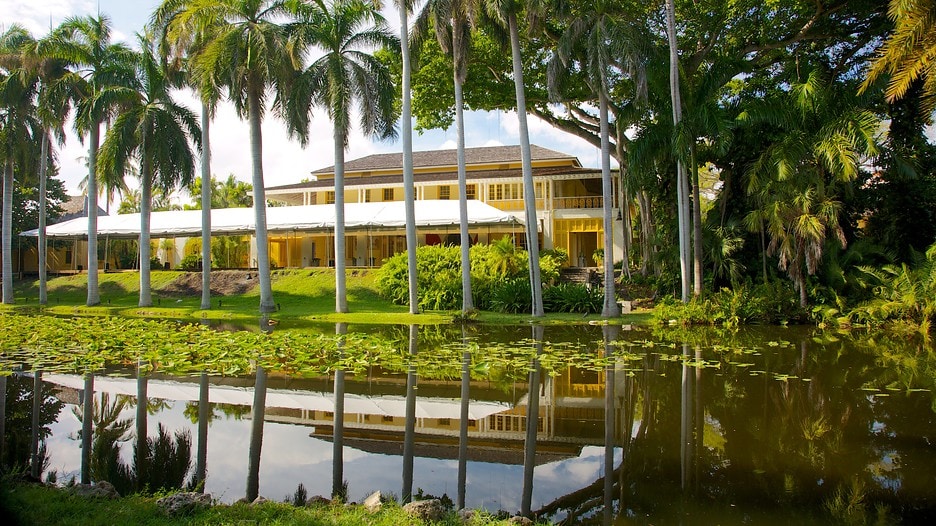 This beloved landmark and major tourist attraction is ground zero in a nasty feud for control of its property and purse strings.
Strolling the lush and peaceful grounds of Fort Lauderdale's historic Bonnet House, you would never suspect that this beloved landmark and major tourist attraction is ground zero in a nasty feud for control of its property and purse strings.
The dispute is about to break open statewide because it involves a statewide organization that has taken on the role of a pirate and plunderer.
"Bonnet House's future is in jeopardy," says Patrick Shavloske, Bonnet House's concerned CEO. "It is being threatened by the very organization entrusted to protect its legacy."
The little-known Florida Trust for Historic Preservation, based in Tallahassee, is about to get a much higher and negative profile for its very questionable actions that directly threaten Bonnet House's existence. While the Trust is supposed to protect Florida's extraordinary heritage and history, it comes off as the really bad guy for betraying its mission in what can only be viewed as a naked power and money grab.
In 1983, Bonnet House's owner, Evelyn Bartlett, entrusted her estate to the fledgling nonprofit to ensure the property's beauty and history would be preserved for generations to come.
But the Florida Trust has broken trust with Bonnet House and the people of Florida. By all accounts, it is exploiting the estate in a greedy play for money, power, and 35 acres of prime South Florida beachfront property.
When Bartlett gifted her home to the Florida Trust, her intention was that it be managed by a local board and that revenue from events, visitors and donations would be used to maintain the nearly 100-year-old property in perpetuity.
But four years into the agreement, and against Bartlett's wishes, the Florida Trust began demanding a significant portion of the estate's annual revenue to underwrite its own growing administrative costs and support other operations across Florida.
Since 1995, the Florida Trust has taken a whopping $1.4 million from Bonnet House and has become dependent on the cash flow to bankroll 64 percent of its annual budget.
Rather than engage in its own fundraising and creative ways to develop new revenue streams for itself, the Trust is treating Bonnet House like its personal piggy bank — and now it wants more.
In February, the Florida Trust put Bonnet House, Inc. on notice that it intended to oust the local board, take over 100 percent of the property's management, and with it 100 percent of the estate's revenue.
Understandably, Bonnet House has respectfully but vigorously resisted — to protect its historic treasure.
"Revenue earned by Bonnet House must stay with Bonnet House to maintain and restore the property and protect its future," Shavloske emphasized. "Our local board knows this estate inside and out, and what's best for it. Long-distance management from Tallahassee would spell disaster."
This summer, the Florida Trust finally agreed to come to the table with Bonnet House Inc. and mediate a solution. But now the Trust has inexplicably broken off those talks and sent a letter last week notifying Bonnet House they had unilaterally declared a mediation impasse.
Shockingly, Florida Trust gave Bonnet House 48 hours to tell them when they planned to turn over keys to the property, when the local management team planned to depart, and when Florida Trust could expect all of Bonnet House's revenue and control of its bank accounts.
This is like the tragic plotline in a B-movie except for the harsh reality that Bonnet House's future is on the line. The Trust is making outrageous demands powered by heinous motives: money, power, and control.
Valiantly fighting for its survival means Bonnet House almost surely will be heading to court. Meanwhile, the Trust should feel shamed in the court of public opinion for its shallow and selfish actions.
If its leadership and diverse board don't find their way to a higher road, perhaps there's another path for the Trust to save a stained reputation that is at risk of being forever tainted: To the extent that Secretary of State Laurel Lee and Gov. Ron DeSantis don't want an entity in their sphere of influence to go so rogue and wrong, an executive step of urgent diplomacy might stop this before it gets any worse.