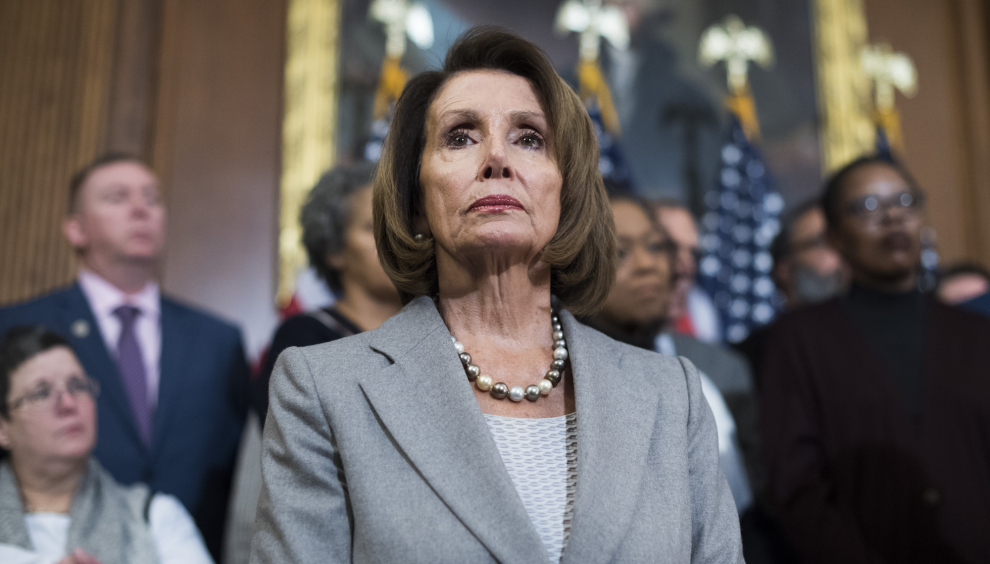 The U.S. has backed opposition leader Juan Guaidó as Venezuela's rightful leader.
House Speaker Nancy Pelosi will visit Broward County Thursday afternoon to talk with several South Florida congresswomen about the power struggle in Venezuela.
Pelosi will appear at a meeting with U.S. Reps. Debbie Mucarsel-Powell, Donna Shalala and Debbie Wasserman Schultz at 2:15 p.m. That meeting will be held at the Bonaventure Town Center Club in Weston.
"Venezuela continues to face a political, economic, and health crisis of catastrophic proportions," Shalala said. "Thousands of Venezuelans have sought refuge in South Florida, where they have contributed so much to the fabric of our community.
"I look forward to joining Speaker Pelosi and my colleagues in Congress to continue working with leaders in the Venezuelan community, at home and abroad, to bring about a peaceful return to democracy for their country."
More than 200,000 Venezuelans reside in Florida. Many of those live in South Florida, including in the Weston area.
The U.S. has backed Venezuelan opposition leader Juan Guaidó over the country's elected President Nicolás Maduro.
Along with questions surrounding the legitimacy of Maduro's most recent elections, the Venezuelan people are also suffering, according to reports. Inflation has hit sky high marks inside Venezuela, and residents face shortages of several basic necessities. Multiple journalists, including Americans, have also been detained by the Maduro government in the face of critical reporting.
But thus far, those efforts have not resulted in a transfer of power to Guaidó.
"America must work with international allies to restore free, fair, and transparent elections there, and not indulge nations that support this violent, repressive regime," Wasserman Schultz said.
"Speaker Pelosi led the House in passing tough measures to protect Venezuelans, here and at home. The Speaker and my House colleagues are eager to strategize with Venezuelans in Florida on how to continue these efforts."
Shalala and Wasserman Schultz both visited the Venzuela-Colombia border back in March. And all three congresswomen have pushed to grant Temporary Protected Status (TPS) to Venezuelan immigrants inside the U.S.
"In South Florida, democracy in Venezuela is a local issue," said Mucarsel-Powell.
"To tackle this hemispheric crisis, we must work across the political aisle and with our international allies to confront Maduro's narcoregime. I am proud House Democrats have led the charge to protect Venezuelans in the U.S. and abroad, and I'm eager for Speaker Pelosi to visit South Florida and hear from our vibrant Venezuelan committee that are yearning for Venezuela to return to democratic rule."
Joining the congresswomen is U.S. Rep. Albio Sires of New Jersey and Carlos Vecchio, who was named by Guaidó as his Ambassador to the U.S. Other local Venezuelan advocates will be on hand as well.