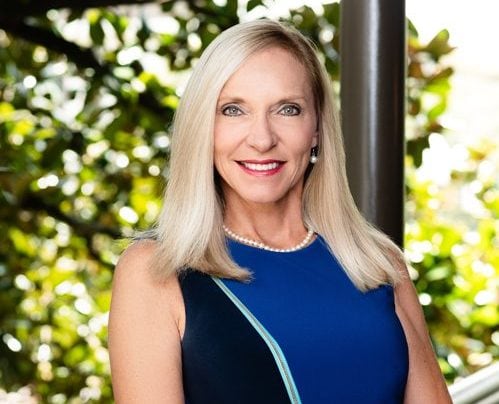 She said they're training wages.
Carol Dover, president and CEO of the Florida Restaurant and Lodging Association, is firing back at Orlando attorney John Morgan over his push to put a $15 minimum wage question on the 2020 ballot.
Dover's association opposes the hike.
Dover blasted Morgan earlier this week over statements he made at Tampa Tiger Bay Friday comparing the state's current minimum wage to slave wages.
But Dover's fight is about more than headline-making quips.
"Almost our entire group believes that maybe the current minimum wage is too low, but that $15 an hour is too high," Dover said.
The current minimum wage is $8.46 an hour. Under Morgan's ballot initiative, the minimum wage would increase to $10 an hour in 2021 and then raise $1 a year until it reached $15 in 2026.
The end result, Dover said, is a 77 percent increase in the minimum wage.
"Can you imagine if your mortgage went up 77 percent," Dover mused. "If anything went up that much, you wouldn't be able to handle it."
Raising the minimum wage that high would cause businesses to cut employees' hours, reduce staff and begin automating positions, Dover said.
And overall, she believes it's bad for the economy.
An analysis by the Congressional Budget Office this summer found raising the minimum wage to $15 an hour would increase wages nationwide by $64 billion, but workers who lose their jobs as a result would lose $20 billion in wages.
Meanwhile, real income for business owners would decrease by $14 billion while consumers would pay $39 billion more for goods and services.
Dover's criticism to Morgan's passionate support for raising the minimum wage was met by some on social media with outrage with some arguing opposing the minimum wage increase is the outrageous take, not Morgan's comments.
But Dover rejects that.
"The minimum wage has never been intended to be a living wage," she said. "It's intended to be a training wage or an entry level wage."
"Imagine paying a 15 or 16 year old $15 an hour," Dover continued.
The Florida Restaurant and Lodging Association instead views minimum wage jobs as a stepping stone for workers to get into better paying positions both inside and out of the industry.
For those who aren't college bound, and others who don't even graduate high school, there are opportunities in both the restaurant and hotel industry for workers to move up in the business through management positions or franchise ownership opportunities, Dover said.
And the group encourages that alternative education and on the job experience.
They offer two vocational programs, ProStart and HTMP/START. The former trains high school kids on restaurant management and culinary arts. The latter trains students for roles in the hotel and motel industry. Both programs are geared toward developing future leaders within the industry. Combined enrollment in the two programs is 32,000.
Dover used herself as an example.
"I stared working in the industry as a teenager," she said. "I ultimately, at the age of 17, waited tables to put myself through college. So I made minimum wage all the way through my younger years while I was learning.
"We train our employees and then hopefully these people will want to go into bigger jobs and better jobs."
Dover said she wished Morgan had considered the industry more when he was crafting his proposal.
"I think there is a solution that doesn't cause our members to cut jobs and go to automation, and that's where we're headed," She said. "It's pathetic to think that we're getting ready to go to these employees who think this is a good thing and vote for it and then a month later we have to call them and say I'm sorry your job has been eliminated."