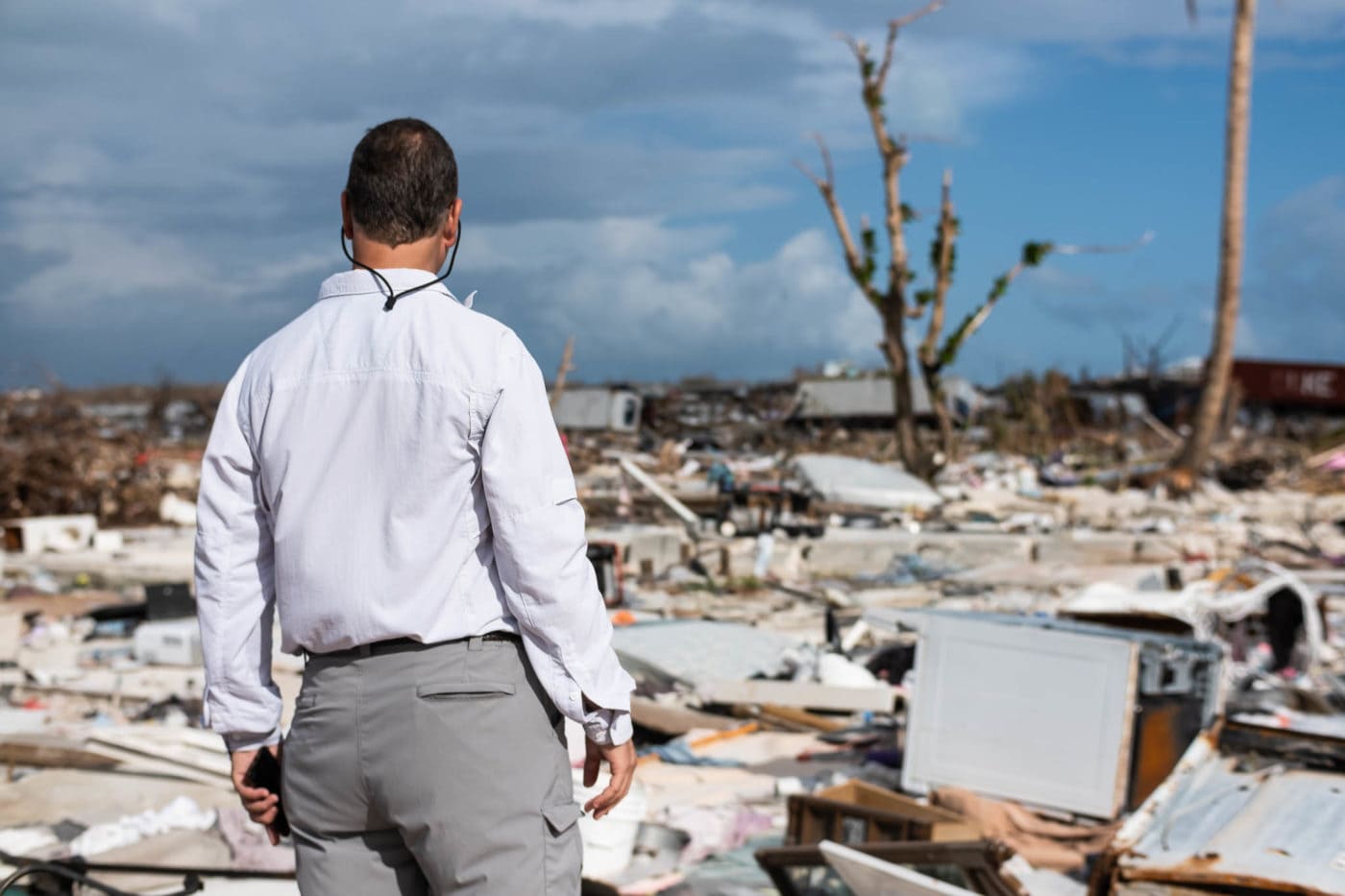 Díaz-Balart traveled to the island chain along with other members of Congress
U.S. Rep. Mario Díaz-Balart recently returned from a trip to the Bahamas to survey the damage from Hurricane Dorian. While he says the visit was overwhelming, Díaz-Balart also praised efforts from the United States Agency for International Development (USAID) to help the island nation recover.
"Some parts of the Bahamas have some of the worst damage I've ever seen. Words and photos cannot fully depict the extensive catastrophe that The Bahamas suffered," Díaz-Balart said.
"While there's still work to be done, I am immensely proud of the United States' immediate response to address the urgent needs in the wake of Hurricane Dorian. While on the ground, I saw firsthand the dedicated efforts of USAID, the U.S. Coast Guard, [Customs and Border Protection], humanitarian organizations, and many others, who are helping those in need. In the face of such devastation, it was humbling to see the generosity of the American people."
Díaz-Balart traveled to the island chain along with U.S. Rep. Debbie Wasserman Schultz and other members of Congress to witness Dorian's destruction. Some portions of the nation were eviscerated by the Category 5 storm in early September.
Dorian also flirted with a strike on Florida, before eventually turning up the coast. But as pictures poured in depicting the damage in the Bahamas, millions in donations poured in as well. That includes donation drives from several state lawmakers. The state of Florida also offered truckloads of water.
"USAID reports that about $34 million in humanitarian aid has been provided to The Bahamas following Hurricane Dorian," Díaz-Balart said, noting a recent announcement that $7.5 million will be sent to a field hospital in the Bahamas.
"I would like to thank USAID Administrator, Mark Green, and his entire team for their leadership, commitment, and tireless efforts to help our neighbors in the Bahamas. I look forward to continuing to work with my colleagues in Congress and the Administration to ensure that The Bahamas has the resources it needs to rebuild after Hurricane Dorian."
The official death toll from the storm's strike on the Bahamas is 56, but hundreds more remain missing.
___
Image via USAID