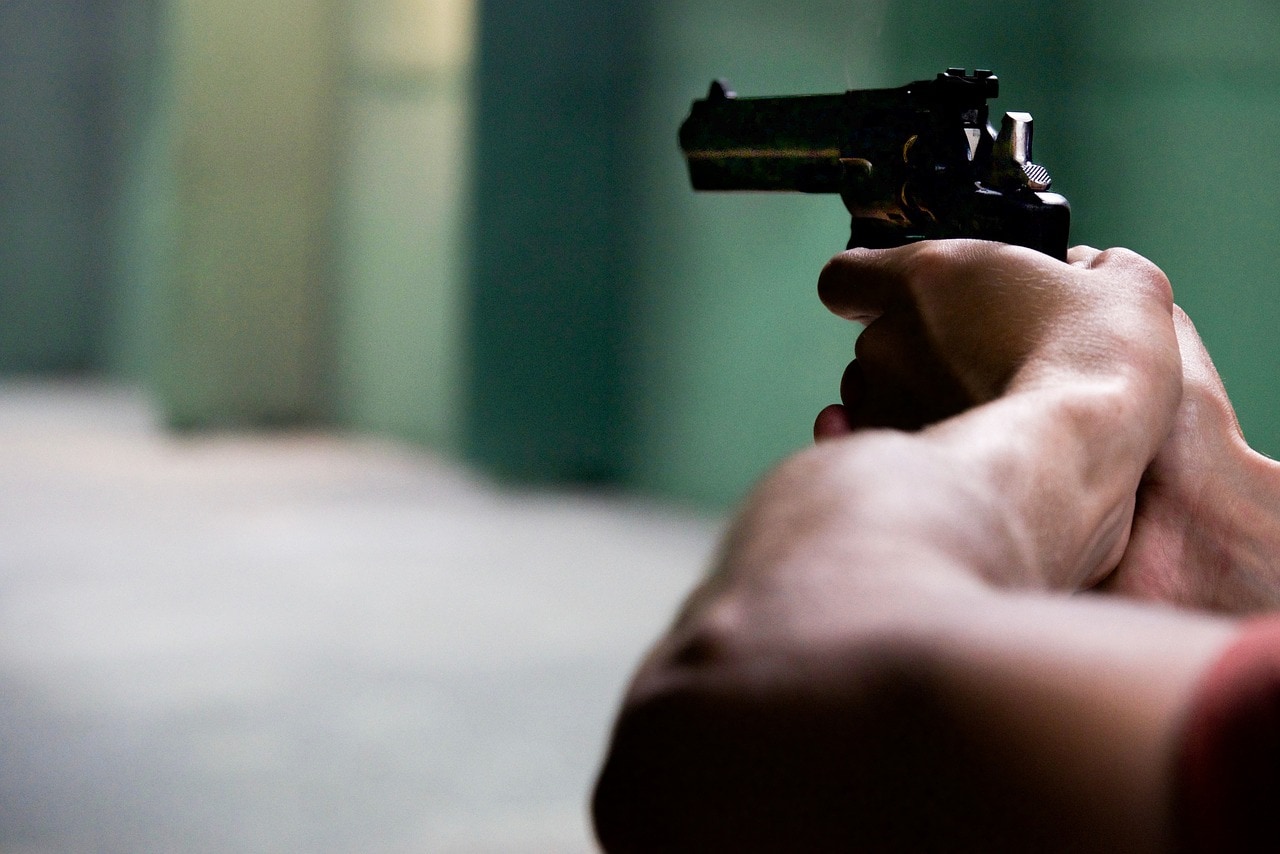 Legislation would radically expand ability to carry guns in public.
A bill filed in the Florida House would get rid of the state's restrictions on who can carry guns in public.
GOP state Rep. Anthony Sabatini this week filed legislation (HB 273) to roll back requirements for concealed carry permits, lower the gun-possessing age and require reciprocity with gun permitting rules from other states.
Sabatini on Twitter boasted his bill "deletes the requirement that a person obtain a permission slip from government before concealing a weapon for their self defense—also known as 'constitutional carry.' "
He added: "Our Second Amendment right should not be determined by a government bureaucracy."
Everytown for Gun Safety, an organization promoting sensible gun control, has dismissed the "constitutional carry" movement as "permitless carry."
"These 'permitless carry' bills lower the bar for who may carry hidden handguns in public—and in many states would let violent criminals, teenagers and people with no safety training legally carry in crowded town centers and on city streets," the organization writes.
"States that pass permitless carry see a substantial increase in gun violence. This dangerous legislation ignores the 88 percent of Americans who support requiring safety training and a clean criminal record in order to carry a concealed handgun in public."
Everytown worked with then-Gov. Rick Scott in 2018 to reduce access by dangerous individuals to firearms in the wake of the the Marjory Stoneman Douglas High School shooting. The deadly attack left 17 dead at the Parkland school.
Meanwhile, some gun rights activists were slow to embrace Sabatini's legislation.
"I have not yet had the opportunity to read and evaluate the bill, nor have I had the chance to talk to Rep. Sabatini to see what he is trying to do," said Marion Hammer, executive director of the Unified Sportsmen of Florida and a former president of the National Rifle Association.
Guns.com reports that if the bill were to become law, Florida would join 16 other states that don't require any permit to carry a firearm in public spaces.
Right now, Florida requires a permit to carry a gun except for hunting and fishing or when evacuating from a hurricane.
The gun legislation reaches beyond just concealed permits. For example, the legislation reduces the unlawful carrying of firearms into certain institutions from a felony to a misdemeanor. It also eliminates a requirement to be 21 years old to carry.
The legislation also includes controversial "reciprocity" language requiring Florida to recognize all concealed weapon and firearm licenses from other states, even those with looser requirements than Florida.
"All valid licenses to carry concealed weapons and firearms issued by other states are hereby given full faith and credit in this state," reads Sabatini's bill.
Everytown calls reciprocity "a chaotic and dangerous policy that would gut every state's gun laws and make our communities less safe."
Since no national rules exist setting a minimum standard for conceal carry requirements, Everytown leaders say such a change would "effectively turn the weakest state's laws into nationwide laws."