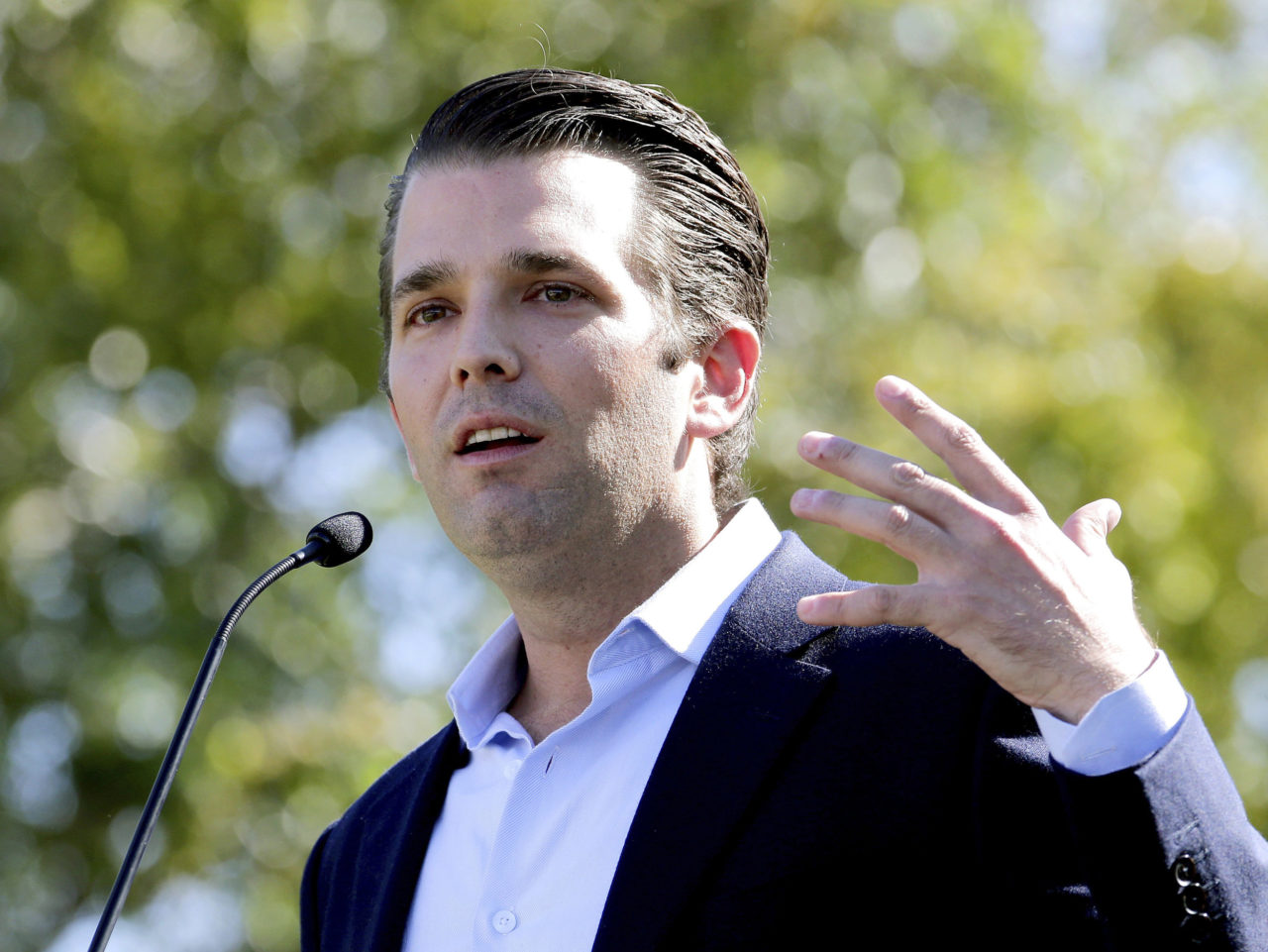 Roundtable seating is $25,000.
Donald Trump, Jr., the President's namesake son, will be in Jacksonville Oct. 10 for a lunchtime fundraiser.
The location for the event has yet to be finalized; however, the pricing tiers are fixed for the event, which precedes a speech Trump Jr. will give Thursday evening in Gainesville.
While $1,000 will score attendees a berth to the reception, it will take $5,600 for the photo-op with Trump and girlfriend Kimberly Guilfoyle.
For those with an even deeper interest in the President's reelection, $25,000 buys a coveted Roundtable seat.
The event, hosted by Trump Victory Committee member Judson Sapp, is just the latest example of robust fundraising from the President's reelection campaign.
Trump and the GOP raised a whopping $125 million in Q3 of 2019, a strong illustration of the power of incumbency.
Democratic challengers, at least those who have reported numbers ahead of the actual filing deadline on Oct. 15, aren't keeping up.
Sen. Bernie Sanders, off the trail with a heart issue, raised just over $25 million.
South Bend Mayor Pete Buttigieg, sagging in the polls, reported raising just over $19 million.
The President is dogged by an impeachment inquiry in Congress related to his attempts to get the Ukrainian government to investigate former Vice President Joe Biden, the front-runner out of the gate in this campaign.
Biden and Sen. Elizabeth Warren, polling in the top two in most polls of late, have yet to leak figures.
The legal and political turmoil around the administration, ironically, has caused fundraising to surge. Trump supporters are rallying to the President for now, and GOP members of Congress have yet to join Democrats in condemning the President.
Trump Sr. clearly is prioritizing Florida; he will be in The Villages Thursday, spotlighting proposals to keep Medicare as it is to a crowd of friendly oldsters.
The Villages, like so many places the President visits, is a Trump sinecure and often represents the difference between winning and losing for Republican candidates in statewide races.