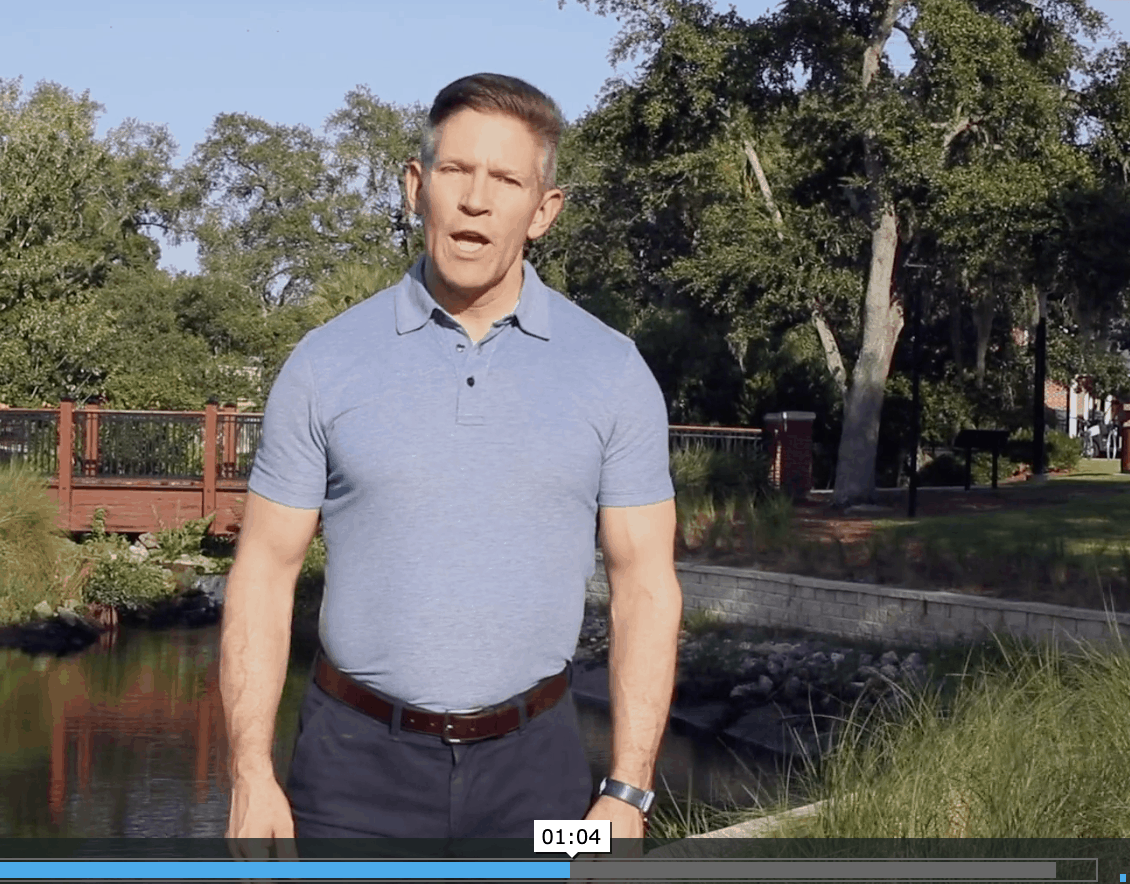 Beckner is touting his record as a County Commissioner.
Hillsborough County Clerk of the Circuit Court candidate Kevin Beckner is touting his service as a County Commissioner in his first campaign video announcing his candidacy.
Bekner served on the County Commission from 2008 until 2016. In a video released Tuesday shortly after he filed to run, Beckner boasts a resume from that service.
"From the first day you elected me to represent you, I never took for granted the trust that you had placed in me to work hard every single day to make our community a better place for all people," the video begins.
"As county commissioner I successfully fought for the rights of many marginalized communities by creating the juvenile justice task force and championing the passage of a comprehensive human rights ordinance, helped our most vulnerable community, our seniors, by providing much needed relief from the high costs of property taxes and provided mobility and transportation solutions to the residents of Sun City Center, found, exposed and ended wasteful spending in our county government that saved millions of hard-earned tax payer dollars."
That's an impressive list, but the video doesn't break down the specifics. So here's a rundown of what Beckner is talking about.
He first references creating a juvenile justice task force. Beckner made the original motion in 2010 to develop the task force in order to review and evaluate services within the county's juvenile justice system. The group spent nearly a year coming up with recommendations including a civil citation program to reduce the number of kids arrested for minor crimes. The 13th Judicial Juvenile Justice Board incorporated those recommendations into its policies in 2014.
Beckner next references an expanded human rights ordinance and says he championed it. He did. Beckner, the only openly gay official on the board at that time (there hasn't been one since) brought the issue front and center in a high profile call to reverse years of anti-LGBT county policies in 2014. The ordinance barred discrimination on the basis of sexual orientation.
Beckner drew praise for his activism on the issue and famously called out former Commissioner Rhonda Storms who spearheaded efforts to undo previous protections and block Gay Pride events within the county. In referring to such events, Storms emphasized her rejection by verbally referring to gay pride with a "little g, little p." Beckner led efforts to reverse that, noting in his documents it was a "big G, big P."
That same year, Beckner also led efforts to launch the county's domestic partner registry to afford same sex couples protections including being able to visit their loved one in the hospital.
The relief Beckner references in his video for seniors struggling with the high cost of property taxes refers to an ordinance passed in 2012 that gave seniors making at or below income limits set in the state's Homestead Exemption policies. The move allowed an up to $50,000 property tax exemptions for seniors 65 or older who have lived in a home not worth more than $250,000 for at least 25 years. At the time, the county estimated it would cost the county about $179,000 a year in lost revenue. The board, including Beckner, unanimously approved the tax break.
On Sun City Center mobility, Beckner was among those who worked to get an ordinance approved for a golf cart path in the mostly senior community.
Beckner's final claim of exposing and ending wasteful spending refers to his work with other Commissioners to block $2 million in spending for voting machines commissioners thought the county had already funded. The investigation was part of a controversy surrounding mismanagement under then-Supervisor of Elections Buddy Johnson.
Most of Beckner's talking points in the campaign video are also highlighted on his website in addition to several others including work on a wage theft ordinance, targeting BP oil spill settlement money and a crack down on pill mills to combat the opioid crisis, among others.
"Together we have accomplished so much, but our work is not yet done and I'm ready to go back to work for you.," Beckner says in the video. "That's why I'm running to be your Hillsborough County Clerk of the Circuit Court, a countywide position that serves as the chief financial officer of Hillsborough County. With my experience as a certified financial planner professional and eight years of service on the County Commission, I am ready to lead and take our county clerk's office into the future."
The video ends with a call for campaign volunteers.