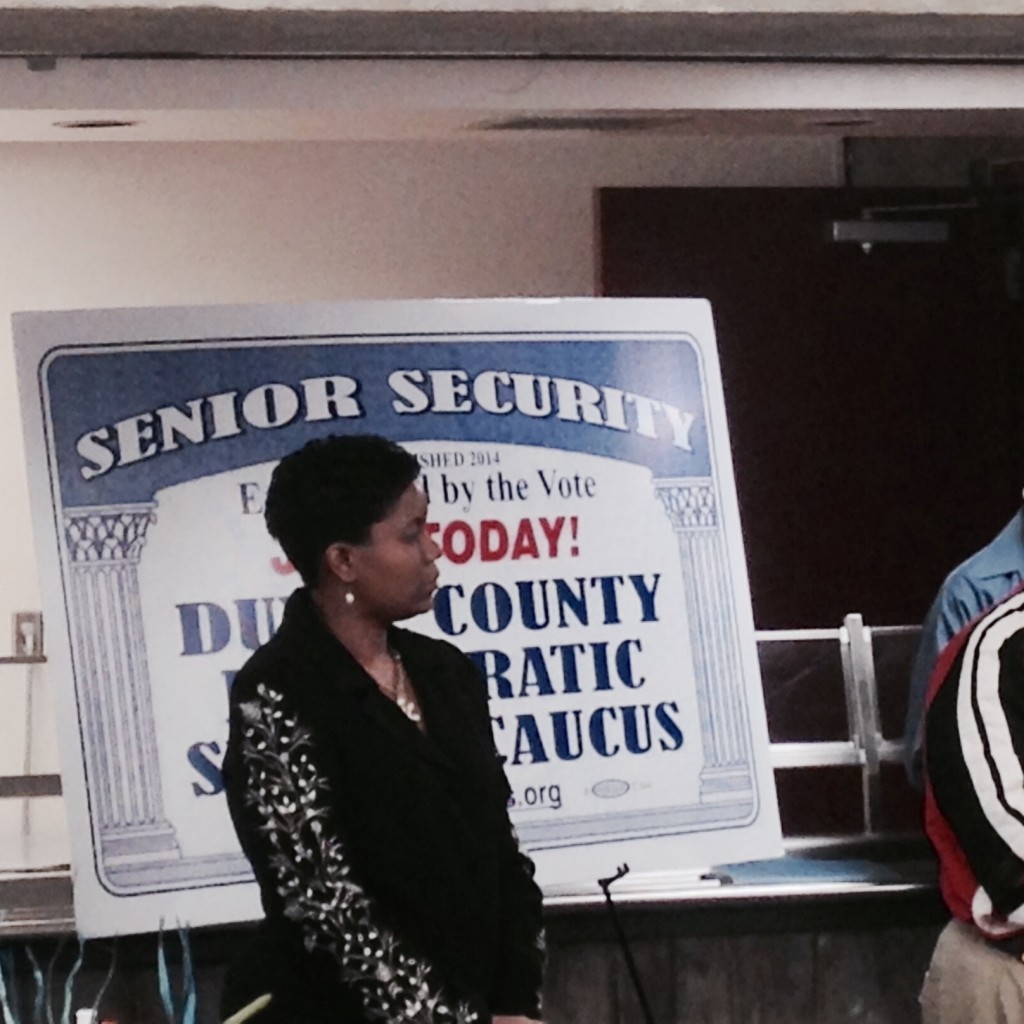 They don't call it Dirty Duval for nothing.
Multiple sources are reporting that two former Democratic members of the Jacksonville City Council were found guilty Wednesday of most of the charges they faced in a federal trial.
Katrina Brown and Reggie Brown faced 38 counts of conspiracy to defraud.
Of those charges, 37 stuck to Katrina Brown, and 33 to Reggie Brown.
The pair was convicted of extracting hundreds of thousands of dollars for personal use from a Small Business Administration-backed loan provided for Katrina Brown's family's barbecue sauce plant.
The conspiracy included multiple counts of wire fraud, mail fraud and money laundering for both defendants. Katrina Brown was also found guilty of two counts of false statements to financial institutions, as she attempted to recapitalize the sauce business.
Reggie Brown was found guilty of failing to file a 1040.
The two were tried together despite attempts by both defendants to sever the case.
Reggie and Katrina Brown, unrelated, had a romantic relationship, one that was not divulged publicly when the two served on the City Council together for over three years.
That relationship offered an entry point into the conspiracy between the two, outlined by prosecutors as the trial began.
In 2011, the family BBQ business was going to expand, moving into sauce production.
The companies got $600,000 in city loans and grants, and an SBA loan of $2.65 million from New Orleans' Biz Capital.
Brown ran  for City Council and won in 2015, joining Reggie Brown on the Council, as the scam was in full flower.
The monies were already moving to Ms. Brown's companies (KJB Specialties, Basic Products, and CoWealth), contend the feds, when in late 2013, Reginald Brown allegedly became a co-conspirator and began helping Katrina Brown commit fraud.
The two moved hundreds of thousands of dollars through dummy accounts, the very definition of money laundering, a case established with days of testimony and exhibits outlining the hustle.
The Browns continue a tradition of convictions of Jacksonville Democrats for malfeasance.
U.S. Rep. Corrine Brown languishes in federal prison, after having been found guilty of multiple counts using campaign funds for personal business.
Former state Rep. Reggie Fullwood, was accused of using campaign donations to pay personal expenses.
An emotional Fullwood had his former father-in-law testify on his behalf, and his demonstration of contrition was such that he avoided prison time altogether.
Fullwood took a plea deal (two felony counts) that Katrina Brown claimed she was offered but rejected.
While it is unknown if Reggie Brown was offered a similar deal for turning state's evidence, what's clear is that the two former Council members will be at the mercy of the court.
Sentencing is Jan. 27.