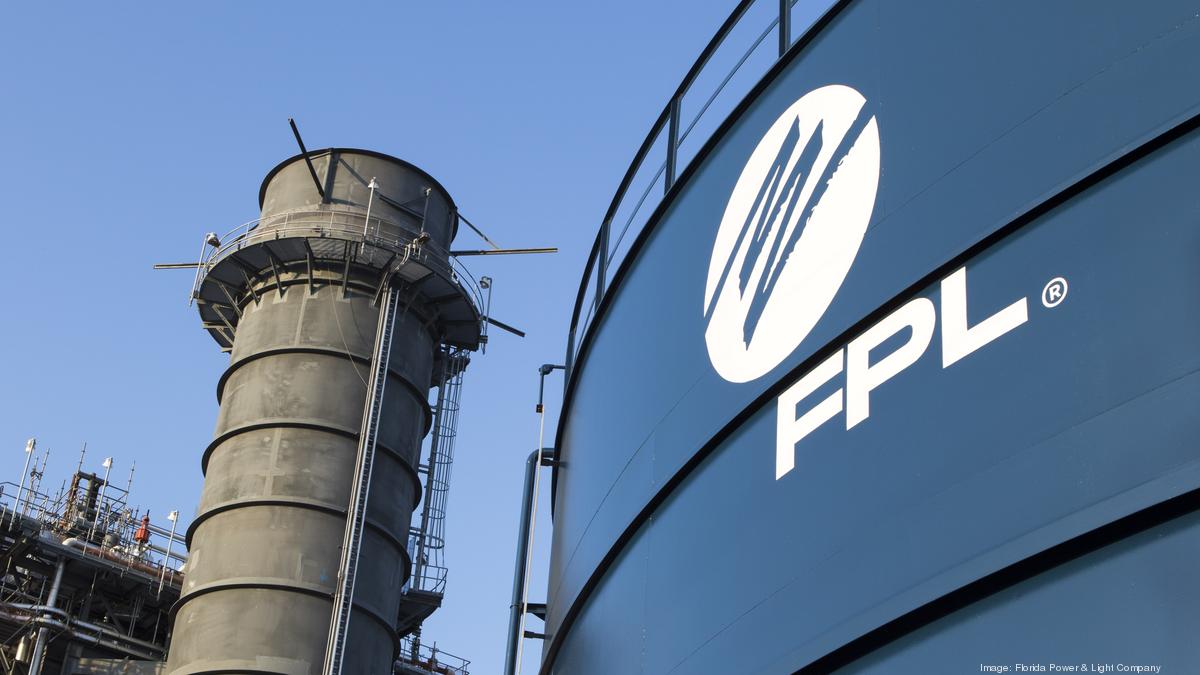 The pair made Site Selection magazine's annual Top U.S. Utilities in Economic Development list.
Florida Power & Light Company and sister company Gulf Power made Site Selection magazine's annual "Top U.S. Utilities in Economic Development list."
The list, published in the September issue of the magazine, considered a field of around 3,300 electric utilities across the country, including around 900 cooperatives.
FPL and Gulf Power made the list under the banner of their parent company, Juno Beach-based NextEra Energy, though they were integral to earning the company a spot among the industry elite.
Site Selection highlighted FPL's ambitious "30-by-30" plan that aims to make the Sunshine State a leader in solar power generation over the next decade.
"Looking for a full-circle ecosystem? Try this one: NextEra's Florida Power & Light unveiled its plan to install 30 million solar panels by 2030, with a focus on having those solar panels made in Florida," the write-up reads.
"As a result, explains FPL Director of Economic Development Crystal Stiles, NextEra Energy and its Office of Economic Development worked with JinkoSolar to open its first U.S. solar factory in Florida, and NextEra now is buying the company's panels, made in Florida, to power the Sunshine State's solar fields."
The company said its position on the list is no accident, but recognition of their efforts to grow Florida's economy as they grow their business.
In 2011, following the Great Recession, FPL doubled down on economic development initiatives to create jobs, strengthen the state's economy and become more sustainable.
And they've seen results. From 2013 to 2018, FPL's Office of Economic Development has helped make a nearly $90 billion impact on Florida's economy, resulting in more than 244,000 jobs for the state.
To help grow business, FPL offers two rates, the Economic Development Rider and the Commercial Industrial Service Rider, to companies that startup, locate or expand in the 35 counties it serves, which provides additional savings that can be reinvested in the business.
Eric Silagy, FPL President and CEO, heralded the news.
"As the largest utility in Florida and one of the state's largest employers, we believe we have a responsibility to advance the state's economic development activities," he said. "Staffed by some of the country's top experts in the field, FPL's Office of Economic Development is keenly aware that where a business decides to locate is based on a number of factors and that a successful economic development program goes beyond simply offering a discounted electric rate.
"Site Selection's recognition of FPL's economic development efforts is the direct result of the tireless work our team does each and every day to move Florida forward by working hand-in-hand with businesses, community leaders, state and local officials, and site selectors to help companies find their new home base in the Sunshine State."
Gulf Power, which was acquired by FPL at the start of the year, also has a long history of supporting economic development within its Northwest Florida service area.
"We are honored to be recognized for our company's commitment to strengthening not just the communities that we serve, but all of Florida," said Marlene Santos, Gulf Power president. "Our team works hard every day — forming impactful partnerships, facilitating critical conversations and working side-by-side with new and growing businesses to help them succeed. We are proud to do our part to continue moving Florida forward."
The company offers competitive incentives to commercial and industrial customers, promotes the region on a national and international level, and has hosted a regional signature economic development symposium for the last 23 years that focuses on strengthening collaboration among all cities and counties.