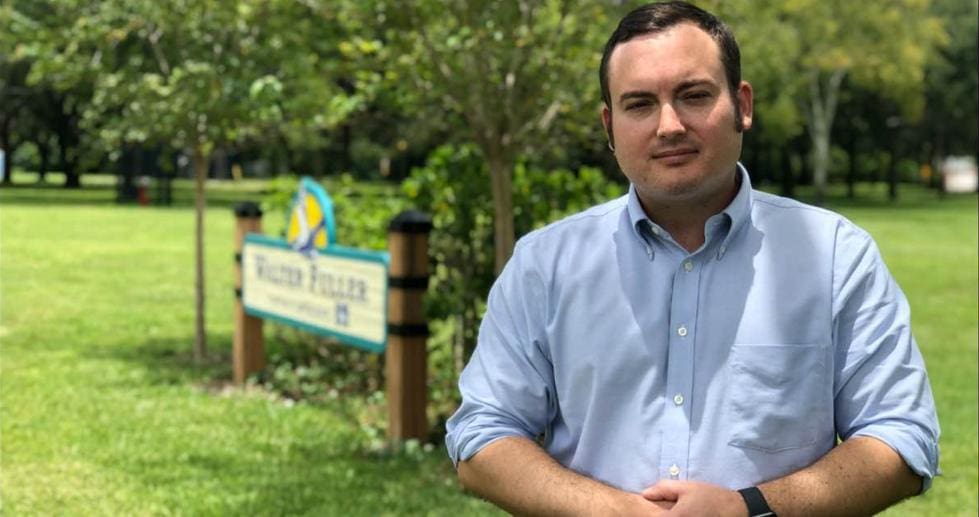 He's also launching a Twitter page.
St. Petersburg City Council candidate John Hornbeck, buoyed by a pair of campaign staff hires, has activated his social media presence.
Hornbeck's campaign Facebook page had been relatively quiet through most of his campaign. Hornbeck would occasionally post links to articles about his candidacy.
Since Tuesday, however, when Hornbeck hired consultant Kofi Hunt to manage social media, there have been 10 posts, updates to the candidate's website information, and several events added to his Facebook page.
Prior to Tuesday, Hornbeck hadn't posted anything since Sept. 13 when incumbent City Council member Charlie Gerdes endorsed him. That was his first post since Aug. 8. Prior to that, Hornbeck hadn't posted since July 29.
The shift marks a new tide in Hornbeck's campaign, but the question remains: Will it be enough to make him a viable candidate against his opponent, Robert Blackmon?
Blackmon hired up early with a team of experienced campaign staffers and hit the ground running, raising funds aggressively and gather endorsements.
Hornbeck is now playing catch-up.
Several of the new posts on Hornbeck's Facebook page are to stories about issues he is highlighting in his campaign. A post Tuesday, for example, links to a Tampa Bay Times article about new apartments as part of the city's strategy for affordable housing.
"Thank you, Mayor Kriseman! This is exactly the kind of thing our city needs to do to tackle our growing affordable housing crisis," the post reads. "It's insane to think a family with working parents is living out of their cars."
Another post that same day links to an ABC Action News story about 4 billion micro plastic particles found in Tampa Bay.
"Science matters! It's important to know about the condition of our environment so we can find ways to prevent, mitigate and adapt going forward. We only have so much land in a peninsula," the post reads.
Hornbeck's newly revived Facebook page also links to a program over the summer providing food to kids while they're not in school. Hornbeck writes that he hopes it's a program the city can continue.
The Facebook page also now includes a Twitter handle, although it's not yet active. Hornbeck has one month before the Nov. 5 election. Some St. Pete voters are already voting. Mail ballots went out this week.