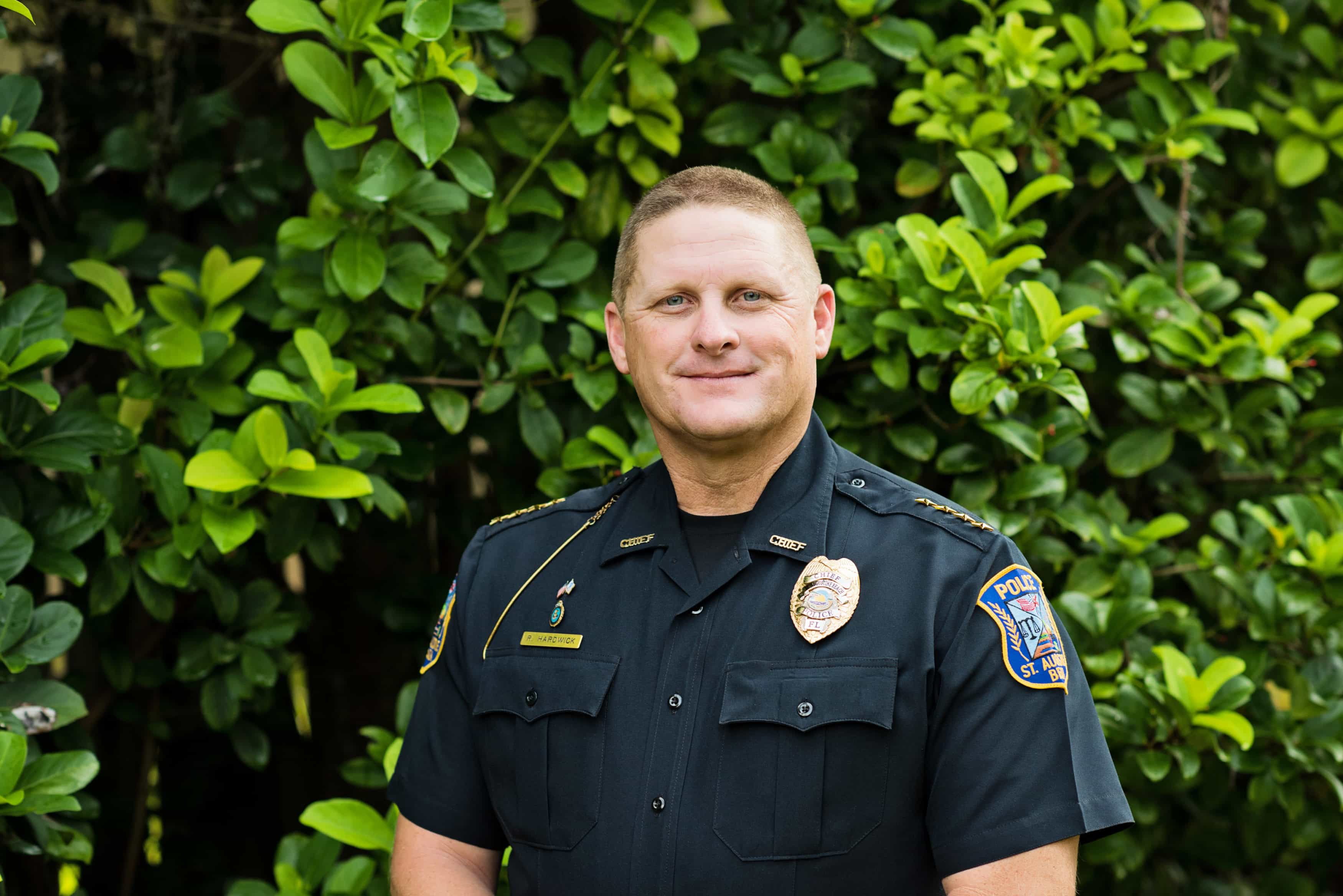 Stakes are high and fundraising is active.
Candidates are beginning to report their September fundraising in races for Sheriff in St. Johns and Clay County, and what's clear is some consultants will have budgets to work with.
In St. Johns County, an informed source tells us that St. Augustine Beach Police Chief Rob Hardwick will report a haul of $186,124.
Hardwick, the endorsed candidate of incumbent David Shoar, collected checks from bellwethers of the political establishment in Northeast Florida, including Marty Fiorentino (whose Fiorentino Group has lobbied for the county), Jacksonville developer Toney Sleiman, and the Shelton/Korman families of bestbet fame.
Whether this is the hot first month that scares other prospective candidates out of the race, or a harbinger of continued big months, time will tell.
Shoar, in a 2016 campaign devoid of serious challengers, raised $250,000. In three and a half weeks of fundraising, Hardwick is almost there.
Expect his campaign team to push a "good guy" narraive, noting his history as a combat vet. And expect well-timed endorsements along the way.
Chief Hardwick's path to the Sheriff's Office is not unobstructed.
Hardwick will face one opponent who has a viable campaign structure: Chris Strickland, who has raised just over $142,000 but has roughly $60,000 on hand.
Strickland raised just $3,616 in September, and spent $5,467, with $2,500 of that going to consulting.
NPA Tom Reynolds has not raised any money in the many months his campaign account has been open.
St. Johns County, with nearly 194,000, is a Republican sinecure. Both Hardwick and Strickland are GOP, but one clearly is the choice of the establishment.
The Sheriff's race in neighboring Clay County is also slated for 2020, and business is picking up there also, as incumbent Darryl Daniels awaits the results of what has become a protracted Florida Department of Law Enforcement investigation into alleged abuses of power.
The leading fundraiser at the moment: Mike Taylor, who had $64,000 raised ($25,000 self-financed) after his first month in the race.
Taylor reports that he will have $100,000 between campaign and political committee funds, putting him far ahead of the other two filed candidates.
Ben Carroll, a veteran of the Clay Sheriff's Office and a former police chief, has raised just over $30,000, and is already spending. He has roughly $19,000 on hand, but raised just over $3,600 in August.
September numbers for Carroll are not live yet.
A second opponent, Harold Rutledge, a former sergeant with the Clay County Sheriff's Office and Clay County Commissioner, currently is executive director for the Florida Public Service Association.
Rutledge has raised just over $22,000, but only about $1,500 of that came in August, the last month for which he has data.
Candidates have until Oct. 10 to report fundraising.