Florida, a scorching hot state (as of Oct. 2), has about 1,250 golf courses, most of any state in our great nation.
TPC in Jacksonville, Jupiter Hills and McArthur rank high on the list of which is the best actual course.
One of my first golf tournaments — as a spectator — was TPC; later, we started going to Hilton Head for the Heritage.
By 2001, we scored some invites to Augusta to watch Tiger Woods win the Green Jacket.
I have had some great experiences around the game and being back in Hilton Head with Jeanne this year brought back some awesome Harbor Town memories, as we stayed in a condo overlooking the marina.
Back in the day, and my buddy Schmidty and I once ran into Gene Wilder at the Quarter Deck bar on the island. But that — and stories of Creed's tour bus in Augusta — will have to wait until another time (we are steering this into a tech column, not a TMZ column).
That said, the game has undoubtedly changed since Tiger was winning it all back in 2000.
Tech has improved shoes, clubs and using a laser-guided range finder is innovative; but, just like any other industry or sport, some are utilizing much more than that to change the game.
Think about the pace of play in golf — an ongoing issue in the sport — and the many attempts to speed it up.
On the European Tour of the PGA Championship, every player is being tracked by a GPS in their golf bag, and they get color-coded alerts on how they are doing on the schedule.
Former golfer Greg Norman lives in Hobe Sound. Greg has put forward the idea of not just smart tech in golf, but a smart golf course.
Imagine video replay in the golf cart of your shot; think analytics compiled from sensors in the ball and around the court.
Just like a smart city, a smart golf course may be on the horizon as Greg has thrown $11 million at this effort. You can read about it here.
It's not clear where Greg's vision is right now, but plenty of others have already brought tech to market combining golf and technology.
Just when you thought Al Czervick and his music blasting/beer pouring golf bag was cutting edge, you get the Mobile Launch Monitor by Rapsodo. This app allows you to track via GPS all your shots, ball speed, club speed, smash factor and launch angle from its slick interface.
Plus, you can share your videos on all social platforms.
What could be more exciting right than 100's of posts of golf swings? But seriously, this tech is off the charts.
It doesn't, however, play Journey like Al's golf bag, but you have Spotify for that, right?
Speaking of Al and Caddyshack, I am sure a lot of you reading this know Brad Swanson from the home-run team at Florida Internet and Television.
However, did you know that his father, Ted Swanson, was a production manager on the actual film in 1980 and worked alongside that perfect cast of characters?
That fact is beyond epic, and you can see this fantastic picture of Ted and Judge Elihu Smails (Ted Knight) on set. Bravo.
(Mr. Swanson worked on Rocky as well, a full list of credits can be found here.
For some additional perspective on the marriage of tech and golf, I reached out to golf writer Jay Revell here in Tallahassee, to get his take on where tech is taking the game:
"Golf has reached a point where technology touches nearly every aspect of the game. From club fitting to game tracking, there is no shortage of options for data-based player improvement that is aided by modern tech accessories.
"There are also various new avenues for enhancing the golf experience, including apps that support competition, enhance how fans interact with the PGA Tour, and even helping players discover new courses and deals on tee times.
"The industry is changing fast and in some ways that has even caused a counter-culture to develop where folks are choosing older equipment and embracing the walking aspect of the game.
"Even still, those movements mostly live on social media and have grown because of technology."
You can read Jay's work on golf at Jayrevell.com.
Smart courses, smart tech, smart gloves, smart everything. Such is the future.
The only thing that is not smart about golf is me. While I may enjoy specific tournaments and resorts, I could not hit the broad side of a barn (or any building, for that matter) with a golf ball unless I threw it. And even that is not a guarantee.
Thanks for reading. The end.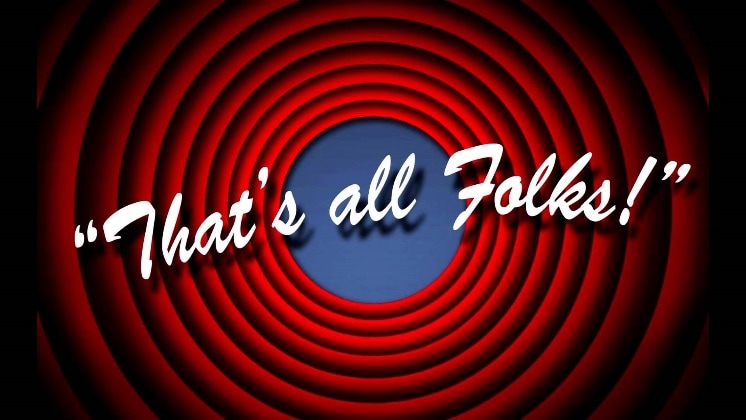 ___
Blake Dowling is CEO of Aegis Business Technologies. He can be reached at dowlingb@aegisbiztech.com and is starting a GoFundMe page for golf lessons this fall.