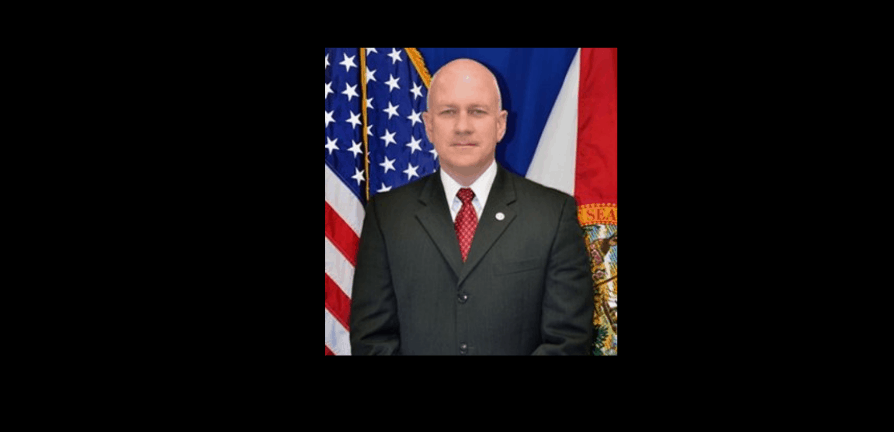 Recently, Connell was a finalist for the vacant Tallahassee police chief position.
Chris Connell, the director of the Capitol Police in Tallahassee, died Friday. He was 59 years old.
Capitol Police fall under the Florida Department of Law Enforcement. An FDLE spokeswoman on Sunday confirmed Connell's death but said it was not yet clear when the department would issue an official statement on his passing. The cause of death has not been announced.
Connell retired from the Tallahassee Police Department as a Major after 28 years to join FDLE in early 2014 as an Inspector and Area Law Enforcement Mutual Aid Coordinator, according to his LinkedIn page.
Gov. Ron DeSantis said he was "incredibly saddened" to learn of the passing of Connell, who the Governor said "served with honor and distinction as Director of Capitol Police and previously served 28 years with the Tallahassee Police Department. Casey and I are keeping his family in our prayers."
All three members of the Florida Cabinet issued statements as well.
Attorney General Ashley Moody also signaled her condolences, tweeting Sunday, "Sad to hear about the passing of our Director of Capitol Police, Chris Connell. Director Connell dedicated his career to protecting Floridians. He will be dearly missed by our Capitol family."
Agriculture Commissioner Nikki Fried also reacted to the news, tweeting "Director Connell served our state and the people of Florida admirably for over 3 decades. We will always be appreciative of his commitment and service. We're keeping his family, officers, and Capitol Police community in our thoughts today."
CFO Jimmy Patronis added, "I'm absolutely saddened to hear of his passing. He was not only an incredible leader in law enforcement but the epitome of a selfless public servant."
Condolences flooded in from fellow law enforcement officers, too.
"He was a cop's cop, level-headed, funny, and all around good human being," former FSU officer Jim Russell said on Facebook.
Connell rose through the ranks at TPD, retiring as a major overseeing the Operations and Support Bureaus, the FDLE website said. He served with the department from 1986 through 2014.
Director Connell's diversified law enforcement experience includes service as a patrol officer, field training officer, and investigator. Additionally, he has supervised patrol, tactical operations, and criminal and special investigations.
He became the head of the Capitol Police in late 2014 when the previous director, Rick Swearingen, was promoted FDLE Commissioner.
Recently, Connell was among 20 finalists to be considered for the city of Tallahassee's police chief.
Information about services was not yet available Sunday.