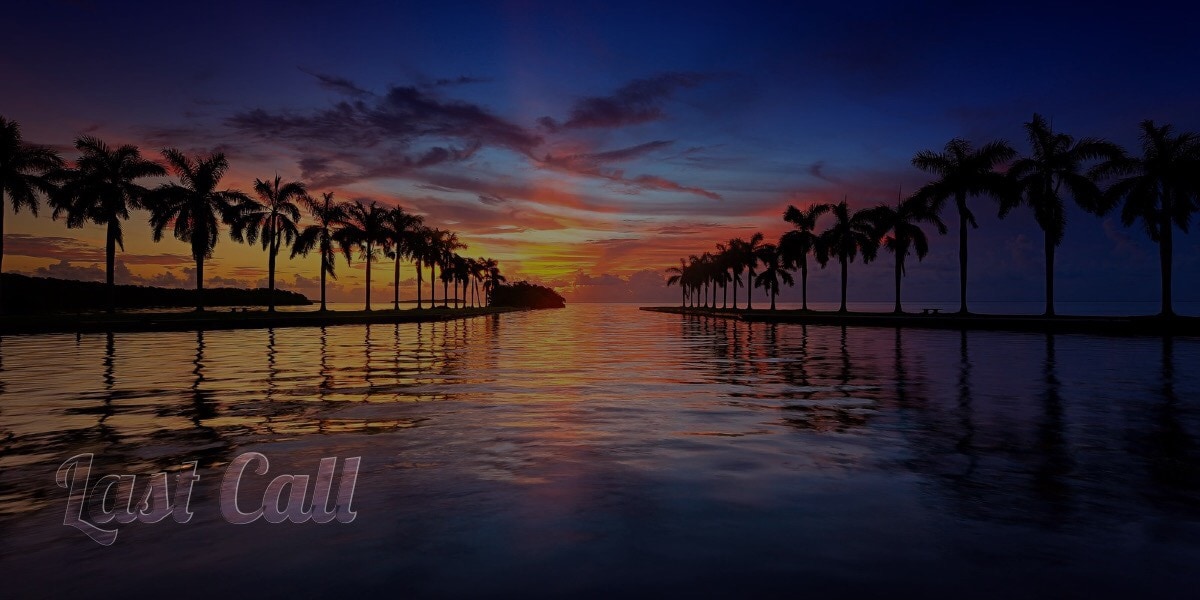 A digest of the day's politics and policy while the bartender refreshes your drink.
Last Call — A prime-time read of what's going down in Florida politics.
First Shot
New law means new rules. 
The Department of Highway Safety and Motor Vehicles is proposing "to create a new rule chapter to establish standards for approval and administration of Wireless Communication Device Driving Safety Programs."
This comes after a new law went into effect Oct. 1 in which drivers now can be ticketed for using their phone, in any way, while traveling through a school or construction zone or school crossing. 
A violation is three points against your license. But a first offender can opt for driver's school instead, and the Department wants to create standards for a new course. Here's what it proposes covering in the new classes: 
— Definition of distracted driving, including the types of distractions and how they affect one's ability to drive safely. 
— Impact of distracted driving in the United States and Florida. 
— Strategies to reduce or avoid distracted driving. 
— Driver responsibility concepts.
— Defensive driving concepts. 
— Rules of the road that relate to safe and distraction-free driving.
— Impact of physics and natural laws on driving, including perception and reaction times. 
— Psychological factors that affect one's ability to drive safely. 
"The length of program instruction shall be ninety minutes. An additional ten minutes may be allotted for a break," the Department said. 
Evening Reads
"Donald Trump allies in Florida sought changes at Ukraine utility" via The Associated Press
"Trump campaign: national convention should be 'four-day commercial'" via Scott Powers of Florida Politics
"House committees subpoena Pentagon chief and acting director of Office of Management and Budget for documents in impeachment inquiry" via John Wagner, Brittany Shammas and Felicia Sonmez of The Washington Post
"Marco Rubio warns the divided flow of information is threatening democracy in the U.S." via David Smiley of the Miami Herald
"Ron DeSantis unveils plan to raise starting pay for Florida teachers" via Emily Mahoney of the Tampa Bay Times
"Bob and weave: The DeSantises ignore controversy in Northeast Florida trip" via A.G. Gancarski of Florida Politics
"Florida schools learn how much A-Plus money they'll get" via Jeffrey S. Solochek of the Tampa Bay Times
"Pay attention retirees: Unrealistic decisions by the state could hurt Florida pensioners" via Lloyd Dunkelberger of the Florida Phoenix
"Marijuana in Florida: This bud's for us" via Mike Vogel of Florida Trend
"Revoking petition signatures is impossible. But this group wants Florida voters to try." via Samantha J. Gross of the Tampa Bay Times
"Amendment 4: Professor testifies law prevents 80% of ex-felons from registering to vote" via Gray Rohrer of the Orlando Sentinel
"Losing their 'heritage': Ban on dog racing unconstitutional, federal lawsuit says" via Jim Rosica of Florida Politics
"The strange saga of Karyn Turk, Palm Beach MAGA sociality charged with scamming the elderly" via Tarpley Hitt of The Daily Beast
"A $110,000 bribe, an empty chair and a hotel denied: Inside the J.T. Burnette allegations" via Jeff Schweers of the Tallahassee Democrat
"The wild, disturbing saga of Robert Kraft's visit to a strip mall sex spa" via May Jeong of Vanity Fair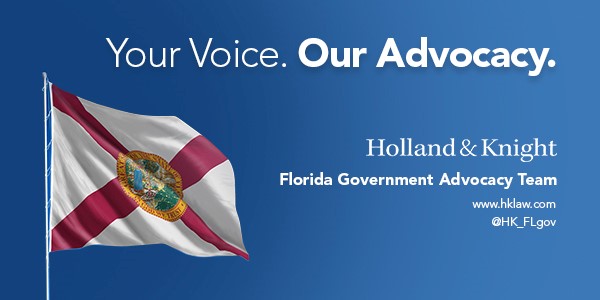 Quote of the Day
"You shouldn't feel slighted. This is not the sum total of our education proposals." — Gov. Ron DeSantis, addressing concerns from veteran classroom educators on his plan to boost pay for new teachers. 
Bill Day's Latest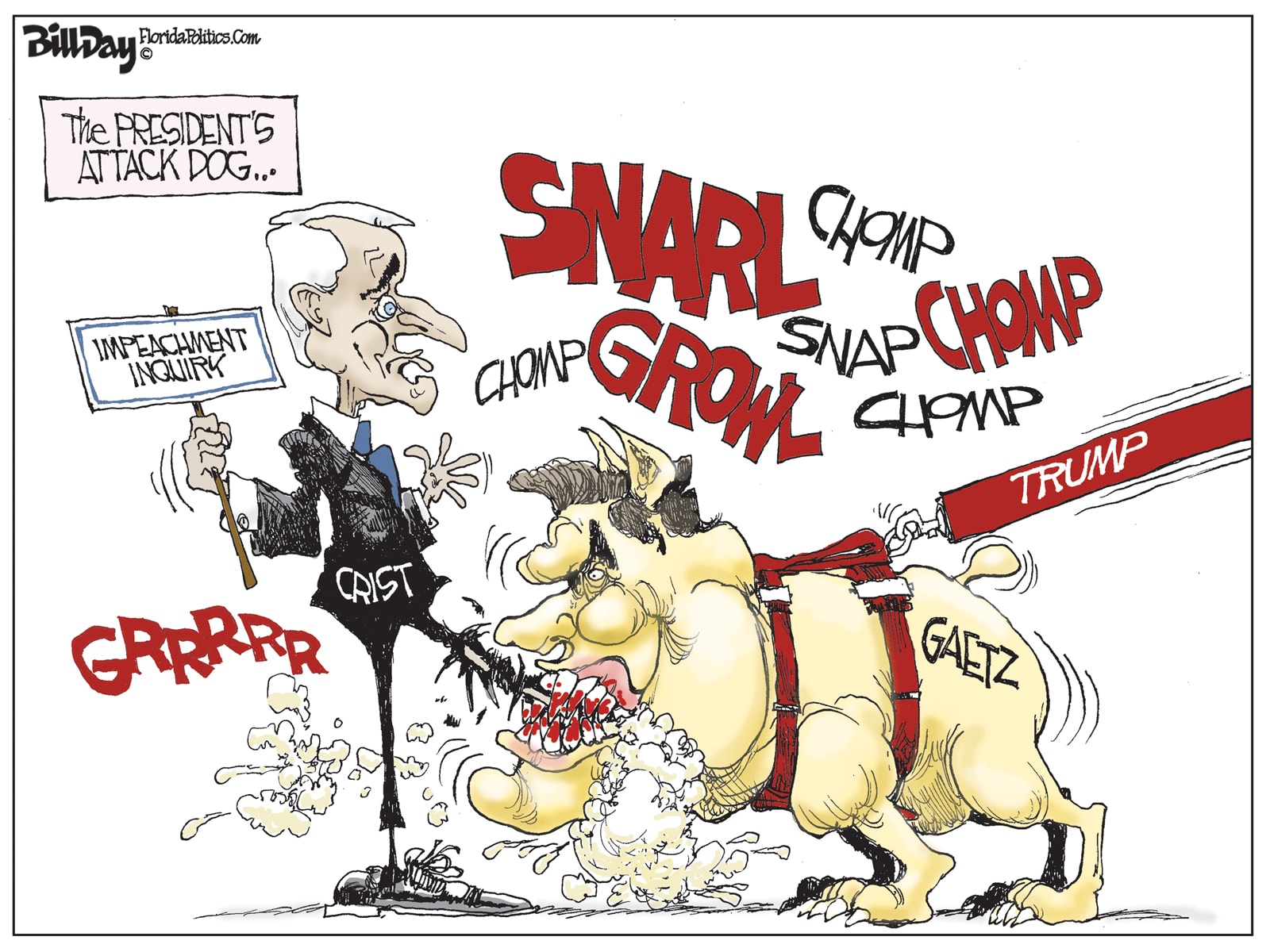 Breakthrough Insights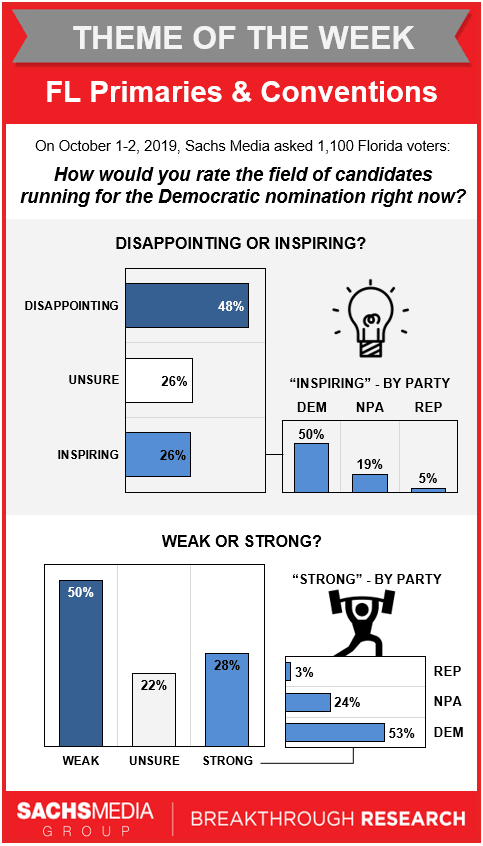 Wake Up Early?
Broward County's Legislative Delegation will meet at 9:30 a.m., City Commission chamber, 2300 Civic Center Place, Miramar.
CEO of the John S. and James L. Knight Foundation Alberto Ibargüen, also the former publisher of The Miami Herald and El Nuevo Herald, is the scheduled speaker at the Economic Club of Florida meeting. That's set to begin at 11:15 a.m., Florida State Alumni Center, 1030 West Tennessee St., Tallahassee. 
The Florida Department of Education has another stop on its listening tour for public school academic standards. That's at 5:30 p.m., Winter Springs High School, 130 Tuskawilla Road, Winter Springs.
Democratic state Sen. Jason Pizzo of Miami-Dade County is set to appear at a legislative forum. That's at 6 p.m., Barry University's Landon Student Union, 11300 N.E. Second Ave., Miami Shores.
GOP state Rep. Chuck Clemons of Newberry will formally kick off his reelection campaign for House District 21. That's at 6 p.m., Clark Plantation, 3682 S.W. 202nd St., Newberry.