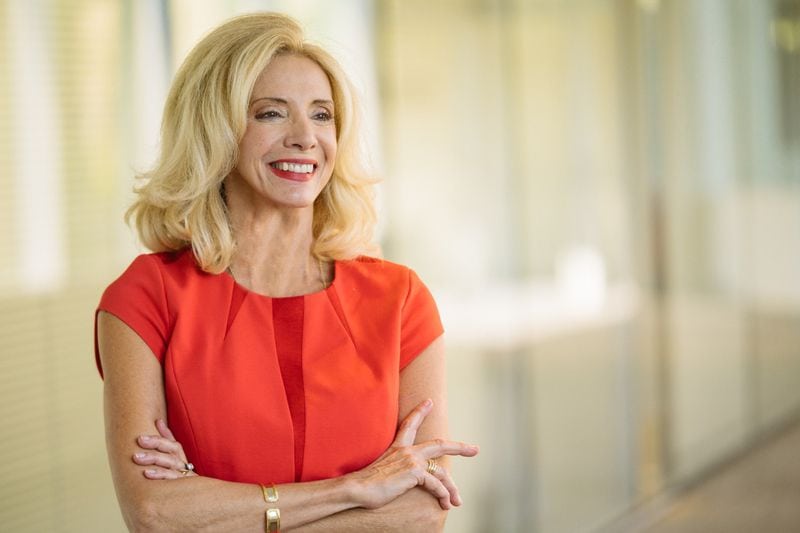 Sachs added a $50,000 loan to her campaign.
Former state Sen. Maria Sachs says she's ending her first month of fundraising with $71,500 in her bid for the District 5 seat on the Palm Beach County Commission.
Sachs added a $50,000 loan to her campaign in addition to more than $20,000 of outside money earned during September.
But that outside money number alone is more than her opponent, Palm Beach School Board Member Karen Brill, has raised from February through August. Brill has brought in just over $19,000, including a $5,000 self-loan.
Sachs released a statement Monday morning touting the support she's received so far.
"Since filing last month, I've seen an outpouring of support from this community. Far and wide, people are coming together and supporting my campaign because they want a leader with a proven track record of delivering results for the residents of Palm Beach County," Sachs said.
"During my time in Tallahassee I never stopped fighting for our community, which is why my peers trusted me to serve as the leader of the Palm Beach County Legislative Delegation. This experience in advocacy and leadership has prepared me to continue to serve my community on the County Commission."
Brill's September numbers are not yet available for comparison.
Sachs came out firing after announcing her campaign on Sept. 9. She held a fundraising event weeks later touting support from a wide range of heavy-hitting lawmakers from the Palm Beach area.
Among those politicians endorsing Sachs are state Sens. Lori Berman, Kevin Rader and Perry Thurston as well as state Reps. Joe Casello, Tina Polsky and Emily Slosberg.
Sachs served in the Florida House from 2006 to 2010 before jumping to the Senate. She ran for the old Senate District 30 seat vacated by then-state Sen. Ted Deutch after Deutch won a special election for a seat in the U.S. House.
After the 2012 redistricting, Sachs won a contest against Ellyn Setnor Bogdanoff in Senate District 34, earning reelection in a 2014 rematch.
Sachs stepped away from the Senate in 2016.
The District 5 seat on the Palm Beach County Commission is currently held by Mary Lou Berger, who is term-limited.