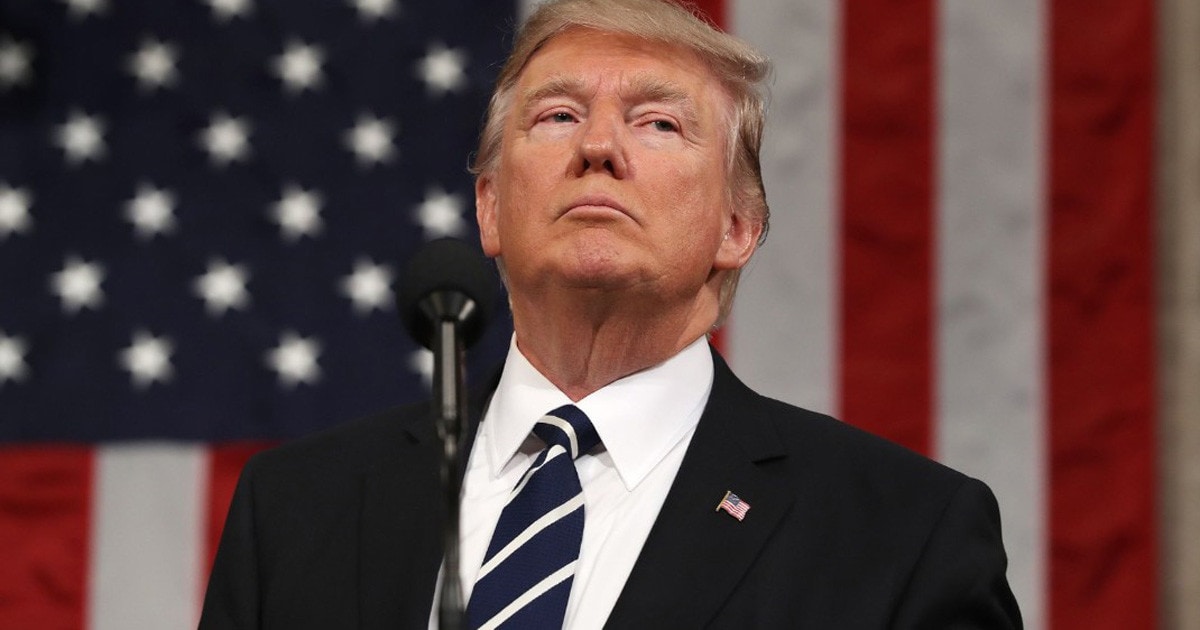 Trump's campaign expects predetermined outcome of Republican National Convention
The reelection campaign of President Donald Trump has so successfully engineered rules and leaderships in state parties that he should be assured of virtually no opposition or debate during the Republican National Convention in Charlotte, N.C., next August.
That was the message shared with journalists Monday in a conference call with senior political officials of the Donald J. Trump for President campaign.
Those Trump officials said the strategy that the reelection campaign has pursued is to make Charlotte "a four-day television commercial" for Trump's reelection in the November 2020 election, and thereby avoid distrations of any in-party fighting or debates during the national GOP convention.
The strategy, of working with state parties to help decide leaderships of those parties, and working with those parties and state legislatures to assure favorable primary season delegates selection rules, is intended to assure a predetermined outcome in Charlotte, they said.
The consequence of that, they said, should be that Trump can focus entirely on the general election, and should be able to expect smooth, united party operations heading out of next summer's party convention and into the fall.
On background, those advisers insisted the strategy is in no way an attempt to undercut primary opponents of Trump. They dismissed such Republican presidential primary opponents, notably Joe Walsh, Mark Sanford, and Bill Weld, as so insignificant in their followings that there's nothing to undercut.
Rather, the advisers argued, the Trump campaign's concern is that someone with a trivial level of support within the Republican Party should not get unduly elevated to a significant voice, in what should be a thorough Trump domination of the Republican National Convention.
The officials pointed to polling that has almost universally shown Trump's percentage of support in the high 80s and low 90s among Republican voters.
Weld is a former Governor of Massachusetts, who in 2016 ran for Vice President as a Libertarian. Sanford is a former Governor of South Carolina. Walsh is a former Congressman from Illinois.
The Trump reelection officials said their strategy began last year when the campaign worked with 41 states and territories to make sure the Republican Party's states chairs — state Rep. Joe Gruters in Florida's case — are Trump loyalists, able and committed to building teams entirely of Trump loyalists.
Next, they said, the Trump campaign pushed for and received rules or law changes in at least 37 states to assure that Trump would likely receive the lion's share, if not all, of each state's delegates being dispatched to the Republican National Convention. This included winner-take-all rules newly adopted in many states; eliminations of primaries or caucuses in some states; and higher thresholds of minimum portions of the primary vote for candidates to qualify to win any delegates in some states. It also included rules for the processes of appointing the delegates for each slate.
The Republican Party of Florida adopted ballot qualification rules that would make it harder for Walsh, Sanford, Weld, or any other Republican to appear on the ballot for Florida's March 17 Republican presidential primary.
The Trump campaign officials said they studied history and found that presidents who lost reelection bids tended to neglect to address state parties' leadership and rules frameworks heading into the election years. They all found themselves with internal party battles, then lost in the general elections, the officials said.