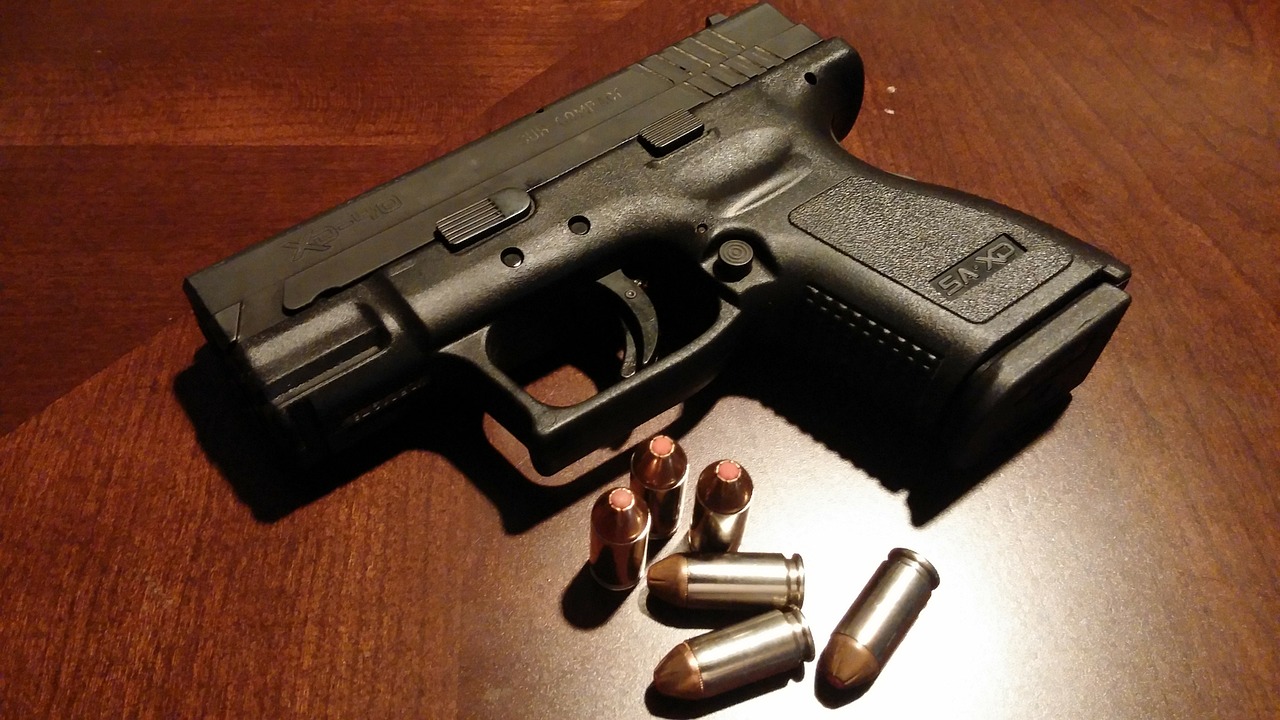 The measures are being dubbed Jaime's Law after Jaime Guttenberg, a Parkland shooting victim.
Democratic lawmakers are putting forward a flurry of proposals to beef up gun regulation in the upcoming Legislative Session.
Now, Sen. Lauren Book and Rep. Dan Daley are looking to restrict the sale of ammunition as well.
A pair of bills from the South Florida Democrats (SB 460, HB 289) would require a background check for the purchase of ammunition from a licensed manufacturer or dealer. The measure would also block the transfer of ammunition, save for some exceptions.
The lawmakers are dubbing the measure "Jaime's Law" after Jaime Guttenberg, who was one of the 17 people killed during the 2018 attack on Stoneman Douglas High School.
"Background check laws are one of the few gun control measures almost universally supported across both sides of the aisle," Book said in a statement on the legislation. "Jaime's Law is a common sense solution to ensure those who are already legally prohibited from purchasing firearms are unable to purchase ammunition to fill those firearms."
Book is a member of the Marjory Stoneman Douglas Public Safety Commission, which was established to investigate the causes of the shooting and offer recommendations to further secure the state's schools.
The measure from Book and Daley also bars ammunition from being transferred to another person, if the transferor has reason to believe the recipient would commit a crime or is already prohibited from possessing ammunition.
If those red flags are not apparent, then ammunition can still be transferred so long as the ammunition is transferred at a shooting range, or for hunting, and the original owner of the ammunition is present.
Daley served on the Coral Springs City Commission before taking over the House District 97 seat. Coral Springs neighbors Parkland and is home to several of the families affected by the 2018 shooting.
"As a graduate of Marjory Stoneman Douglas High, nothing is more important to me than taking action to ensure that a tragedy like what our community experienced never happens again," Daley said.
"Jaime's Law is a huge step in the right direction towards ensuring that weapons and ammunition stay out of dangerous hands. It's also common sense. If someone walks into a bar and orders a beer, a bartender is required by law to ask for their ID. Why isn't a vendor required by law to ensure that someone seeking to purchase ammunition is legally allowed to do so?"
Democrats have advanced their calls for adding to the state's gun control laws after a spate of shootings in Texas and Ohio this past August that left dozens dead.
Fred Guttenberg, Jaime's father, has become an advocate for increased gun regulation after the 2018 shooting. He started the organization "Orange Ribbons for Jaime" to push for some of those reforms.
"With 300,000,000 weapons already on the streets, we must make it harder for those who intend to kill to do so," Guttenberg added in a statement supporting the bill.
"We must close this ammunition loophole and this bill is a step in the right direction to do it. Jaime's Law will help save lives immediately."