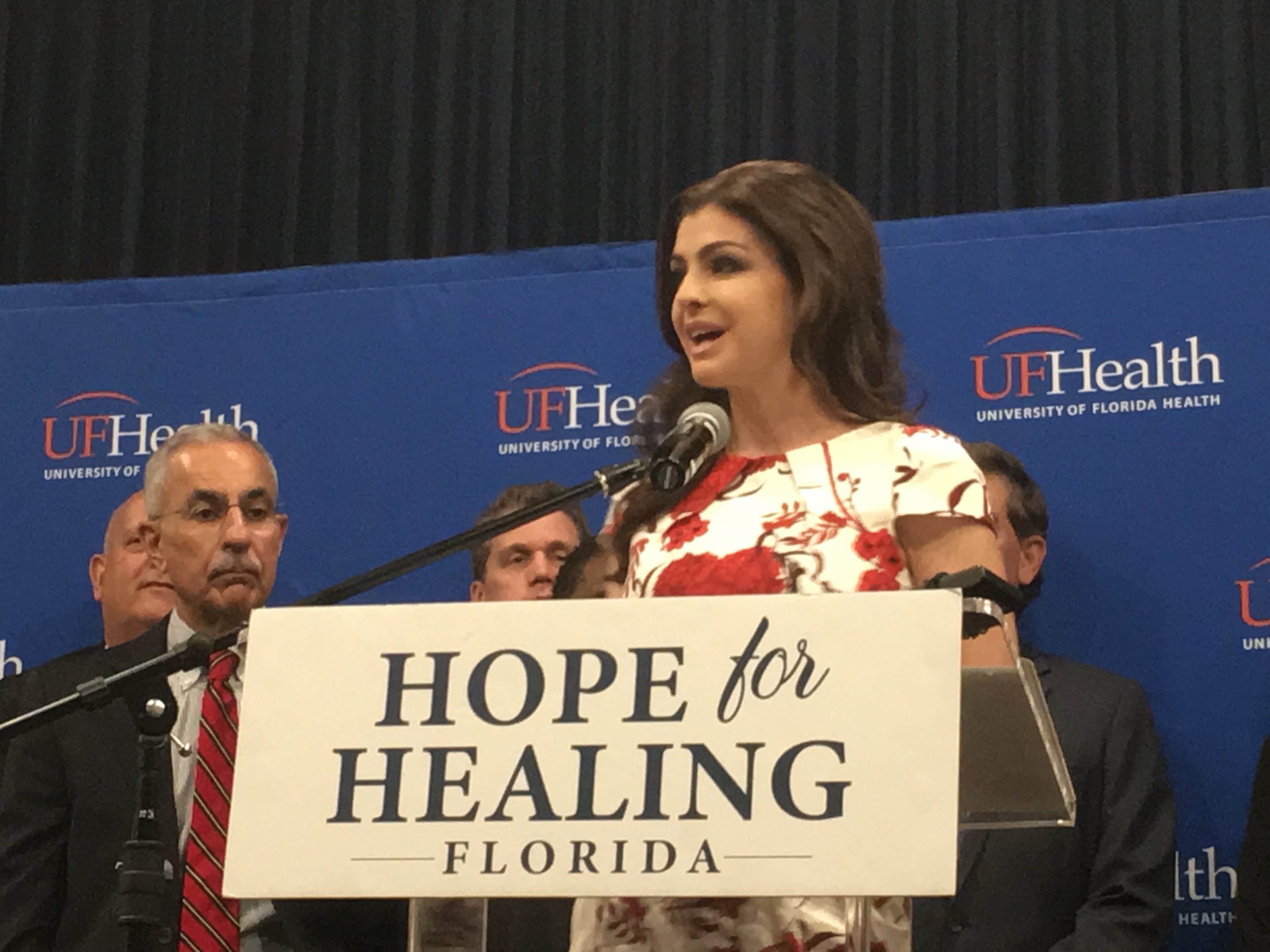 Jacksonville: Where tough questions go to die.
Last week ended with unanswered questions posed to Gov. Ron DeSantis and First Lady Casey DeSantis, but media availabilities in Jacksonville offered scant clarification.
Gov. DeSantis was in Middleburg Monday morning, advancing a proposal to raise the pay of new teachers to $47,500 per year.
The Governor was not especially interested, however, in discussing recent reporting that he has sought to marginalize certain people in President Donald Trump's orbit; specifically, Sen. Joe Gruters, the chair of the Republican Party of Florida, and Susie Wiles, a former campaign aide who has fallen from grace.
Gruters and Wiles, the co-chairs of the 2016 Trump Florida campaign, were nowhere to be found at a Trump re-election rally at the Villages last week.
When asked if a purge was in play, DeSantis demurred: "You'll have to ask the White House about the invite list for the Villages event," DeSantis said. "It wasn't my decision."
DeSantis spoke at some length about securing federal approval for Florida importing prescription drugs from Canada, with conversations with Department of Health and Human Services Secretary Alex Azar at the Villages proving key apparently.
Regarding reporting that DeSantis proposed to cut Gruters' pay as party chair in half, the Governor said, "That's not even true so don't even … you have anyone else?"
First Lady DeSantis, in Jacksonville to spotlight opioid funding via her Hope for Healing initiative, was not especially thrilled by questions regarding her travel arrangements.
During a previous trip to Northeast Florida, Mrs. DeSantis took the plane of GOP megadonor Mori Hosseini, whom POLITICO Florida spotlighted as being key to the Governor's political operation.
As was the case with the Governor, the First Lady seemed surprised by questions about how she got to Jacksonville and would not say whether or not she would take a ride on a donor's plane again.
Mrs. DeSantis, a veteran of media and of question-and-answer sessions, noted that "everything we do is 100 percent in accordance with the law."
"This morning, as you saw, the Governor was in Clay County … I hitched a ride with my better half and will be driving home," the First Lady said.
"Everything we do is in accordance with the law," she repeated.
When asked to say whether she would fly in a donor's plane to an event again, she dodged the question as asked: "I am doing everything that I can in accordance with the law," she added.
Northeast Florida is historically a market where statewide politicians hold media availabilities, confident that local reporters don't know state issues. Some regard it as a "homecoming game" for folks from Tallahassee, compared to Miami, Orlando, and Tampa.
Former Gov. Rick Scott exploited this dynamic for eight years. Despite certain political differences, it appears that Gov. DeSantis knows a viable tactic when he sees one.
As the local slogan goes, "It's easier here."