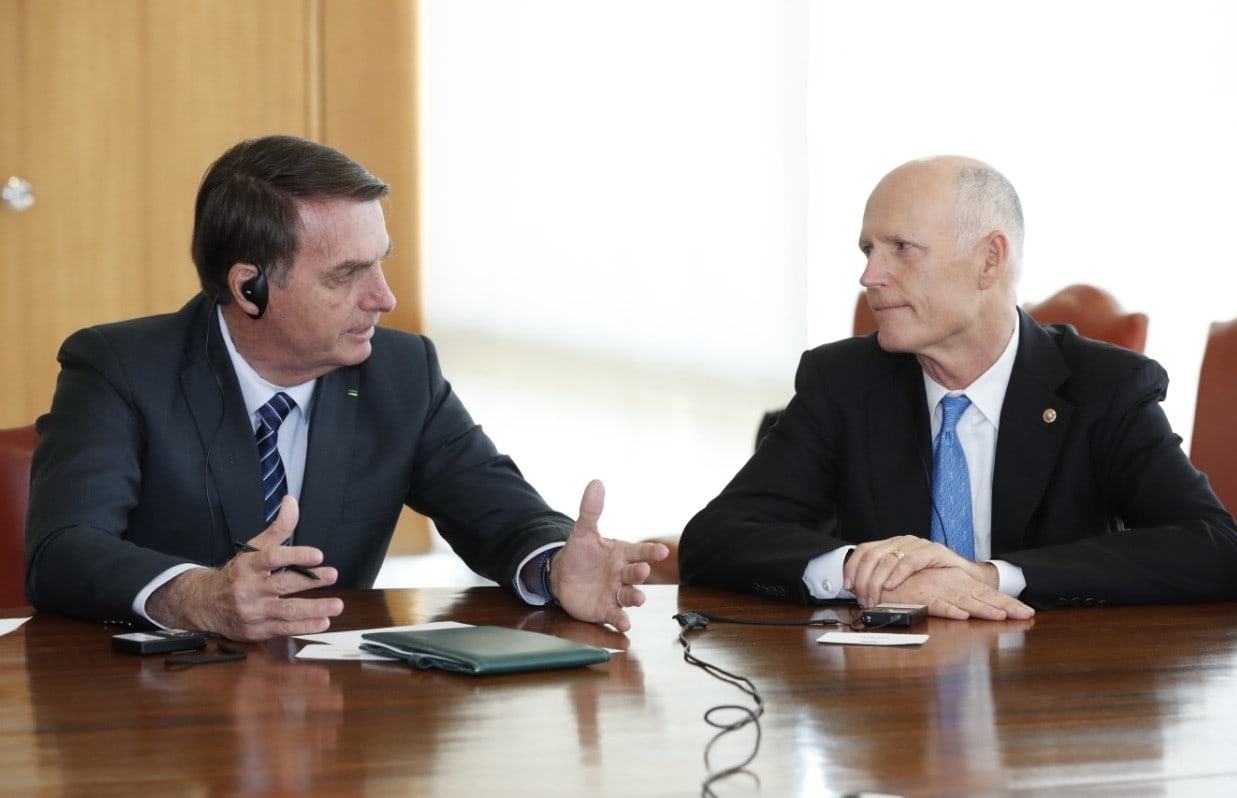 Panelist in Brazil Investment Forum 2019 in São Paulo
Freshly back from a visit to Hong Kong last week, Florida's junior Republican U.S. Sen. Rick Scott is heading to Brazil for a trade conference.
Scott's office announced Tuesday he is heading to São Paulo this week to explore trade opportunities and to continue his push for support for freedom in Venezuela, which shares a border with Brazil.
The key event for Scott's trip is the Brazil Investment Forum 2019 in São Paulo, taking place Thursday and Friday, organized by the Brazilian government, and featuring appearances by Brazil President Jair Bolsonaro and top ministers of his government.
Scott will participate in a panel discussion at the forum about Brazil's role in the global economy and important trade relationship with the United States.
His office said he will also discuss how Brazil and the United States can continue working together to promote freedom throughout Latin America – and end Venezuela Dictator Nicolás Maduro's regime in Venezuela.

Scott traveled to Hong Kong early last week, returning with strong criticisms of the Chinese government crackdown on protests there.