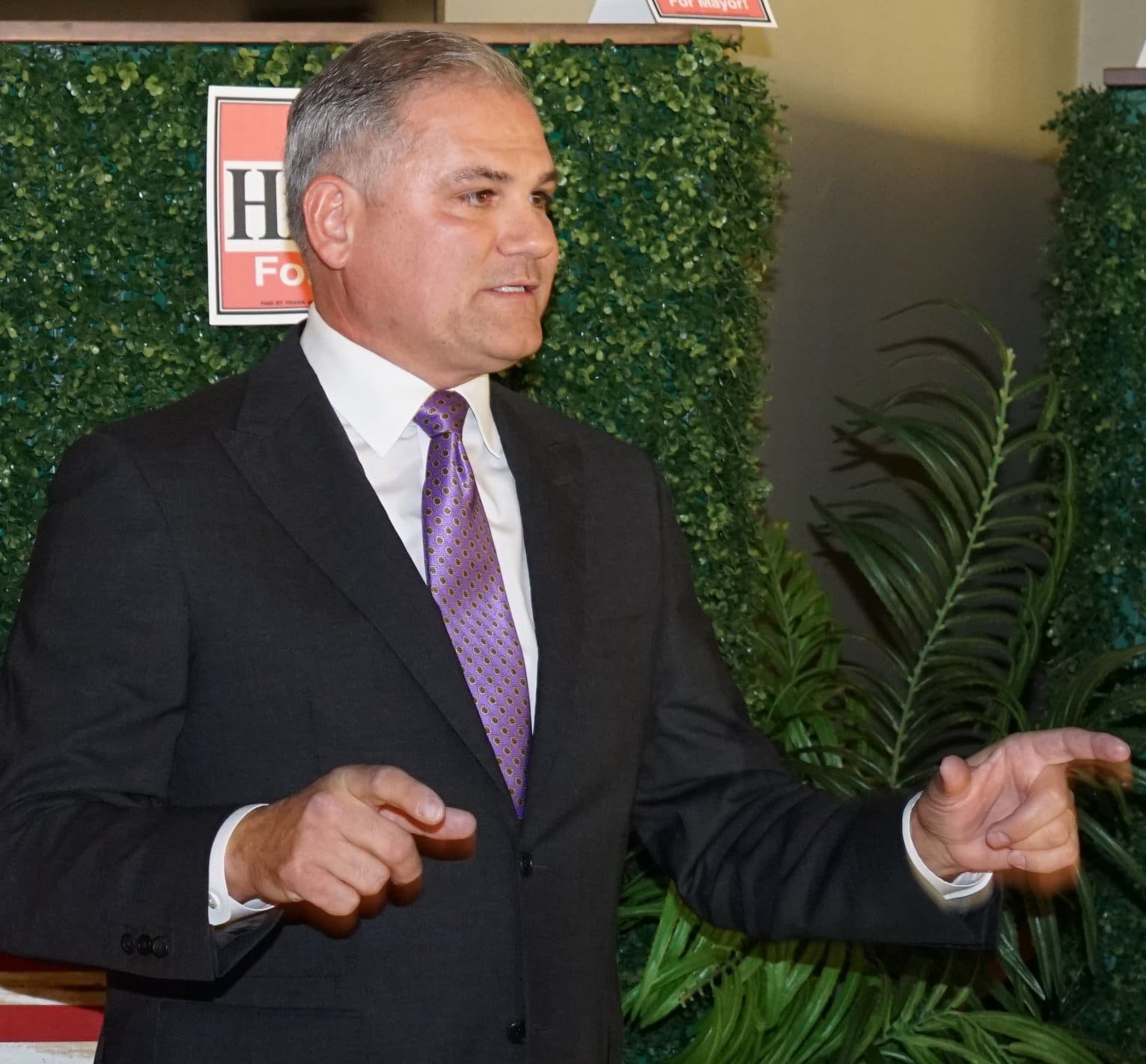 With crowded races, he worries they'll turn into clutter.
Former Clearwater Mayor Frank Hibbard is running for his old job, but he has concerns about a possible onslaught of campaign yard signs.
In an email to candidates for Mayor and City Council, Hibbard asks candidates to support his plans to not place yard signs in supporters' yards until Jan. 2.
"This may be a little odd but I wanted to make a proposal to everyone that is running for the Clearwater City Council," he wrote.
"Historically, candidates could not place signs until 60 days prior to any election. That changed two years ago and so today any of you with funds could start to place signs around the city.
"I believe with 13 candidates who have picked up signature cards and another three who are considering running, that is 16 and counting. That is a potentially massive number of signs cluttering the city from now until March."
Hubbard said he received support for his plan from several candidates including Mark Bunker, Bob Cundiff, Bud Elias, Mike Mannino, Bruce Rector, Lina Teixeira and Scott Thomas.
Moreover, Bill Jonson tentatively agreed to put yard signs out 60 days ahead of the election "or an earlier date that is agreeable to all."
Clearwater's election is March 17. The 60-day mark would be about two weeks later than Hibbard's proposal.
"The most important requirement is that the signs be placed and maintained consistent with Clearwater's 'Bright and Beautiful' standards," Jonson wrote in an email.
Hibbard said he had still not heard from candidates Kathleen Beckman, Elizabeth "Turtle" Drayer, Eliseo Santana or Roy Zahid.
"Some of you might believe this disadvantages some candidates over others, I can't honestly answer that. I just think this would be a sign that all candidates care about the city above all else. I welcome your feedback," Hubbard wrote in his initial email.
Yard signs have long been an issue among political strategists and consultants who see them as an iconic mainstay in campaigns, but wonder if they are actually effective.
A 2015 Washington Post analysis found that yard signs were 98 percent useless, yet candidates love them because, as the Post notes, they love seeing their name around town and they assume the number of yard signs in the community correlates to direct support.
Campaign managers, however, aren't as excited about them, saying they're costly and ineffective.