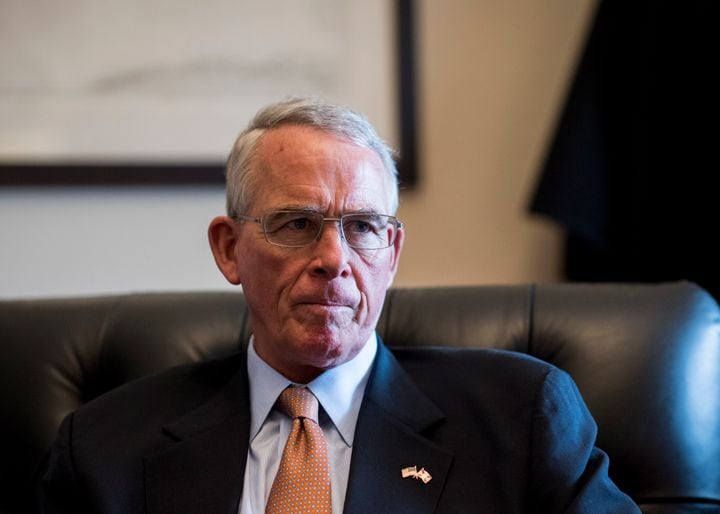 He calls President Lenín Moreno a "democratic actor."
GOP U.S. Rep. Francis Rooney called on the U.S. government to support Ecuadoran President Lenín Moreno. The concern comes amid violent protests in the South American nation.
"The recent occurrence of violence in #Ecuador is disturbing," Rooney tweeted. "The United States should openly support democratic actors there and the @Lenin Moreno government's efforts to resolve this crisis peacefully."
Moreno has resisted calls for his resignation amid national protests and strikes, Reuters reports. Unrest broke out after Moreno cut fuel subsidies in response to measures connected to a $4.2 billion loan from the International Monetary Fund.
The Ecuadorian president ordered curfews while moving his core government out of the national capital of Quito, CBS reports. Economic unrest has led to protests, violence and threats to governments all over South America over the last year.
Rooney's defense of Moreno, though, notably stands in contrast to the U.S. response in other nations. Most notably, the U.S. now refuses to recognize Venezuelan President Nicolás Maduro.
In February, Rooney was among those calling for Maduro to step down and "rescind his illegitimate claim to the presidency of Venezuela and allow free and fair elections."
While both Moreno and Maduro were elected in close elections, Maduro faced significant questions about election irregularities in the buildup to his reelection in 2018, as reported by The Guardian.
Moreno domestically has come under fire for allowing police to arrest WikiLeaks founder Julian Assange inside an Ecuadoran Embassy where he had lived for years.
Rooney just this week trashed Russia over its support of dangerous regimes in Cuba and Venezuela.