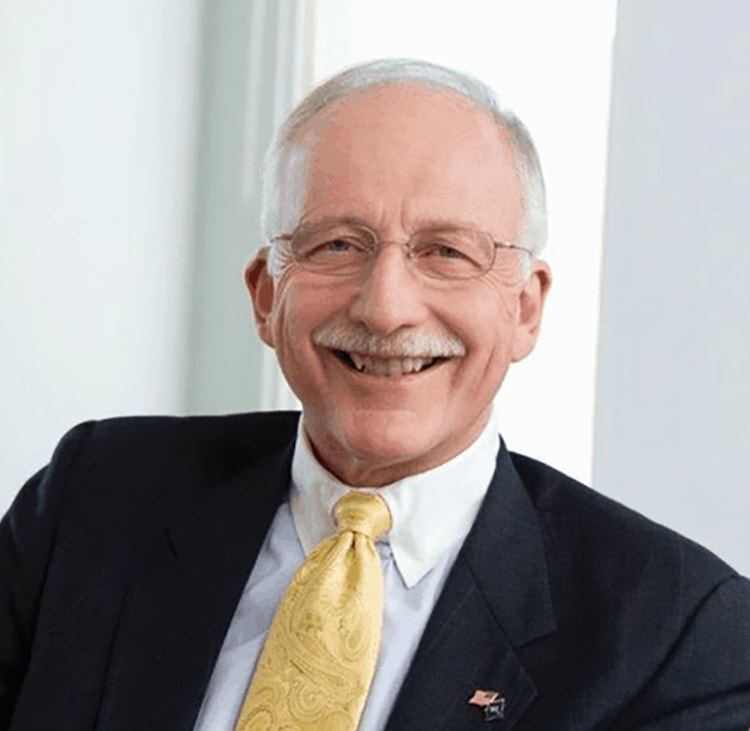 One of Jacksonville's leading political movers and shakers goes into retirement.
Just be kind 
One of Jacksonville's leading political movers and shakers of the last half-century gave what could be his final retirement speech this week.
Mike Hightower, chair of the Duval Republican Party on more than one occasion (and so much else), was congratulated "on the occasion of his latest retirement from JEA."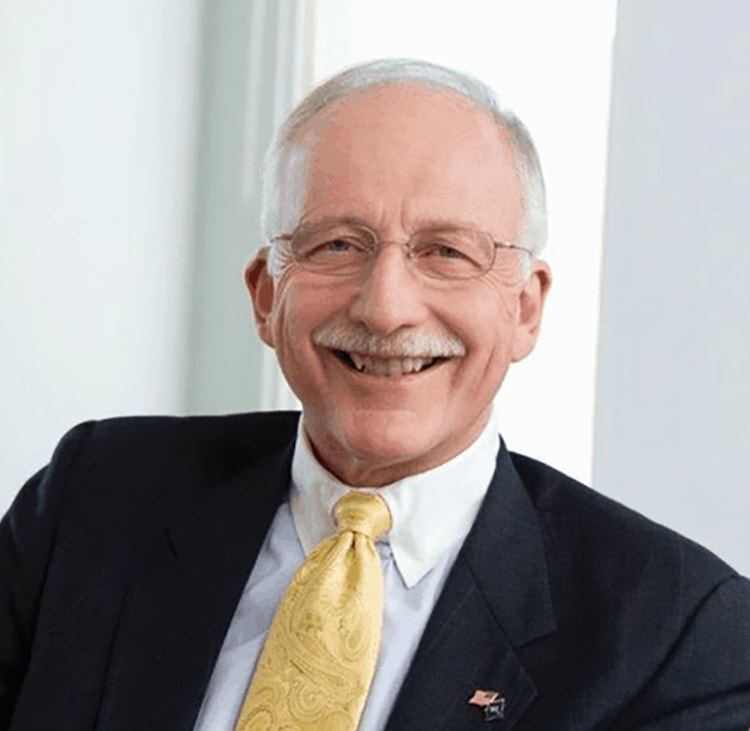 Council members were effusive in their praise.
Sam Newby said that Hightower was a "political father."
Reggie Gaffney, a Democrat since 2015, lauded Hightower for introducing him to the Republican Party.
Randy DeFoor and others lauded Hightower for his "honesty and integrity."
DeFoor, a candidate once backed by Mayor Lenny Curry, went on to say (paraphrasing, here) that those are rare qualities in politics.
We caught up with Hightower after the ceremony: more from that interview Monday.
He avoided personal pronouns, but his criticisms seemed to be of a process where the personal has become political.
"It's OK to be competitive. I'm convinced that a lot of people running for office weren't so good at sports … or maybe they were," Hightower added.
"Put on your boxing gloves," he continued. "But you don't have to be disrespectful."
Hightower emerged into Jacksonville politics decades back as a Democrat, with a key role in the 1976 Jimmy Carter campaign for President.
The party switch, for him and others of his generation, was primarily a function of the Reagan/Bush era, one that ended the phenomenon of the Southern Democrat.
Will the current generation of leadership heed his counsel in City Hall?
Barring a significant development, it's hard to say yes.
Heritage
Speaking of bipartisan cooperation, three North Florida Congressmen came together Monday with one goal.
U.S. Reps. Al Lawson, John Rutherford and Mike Waltz introduced H.R. 4542, the Nation's Oldest Port National Heritage Area Act, to designate portions of Nassau, Duval, St. Johns, and Flagler counties as a National Heritage Area (NHA).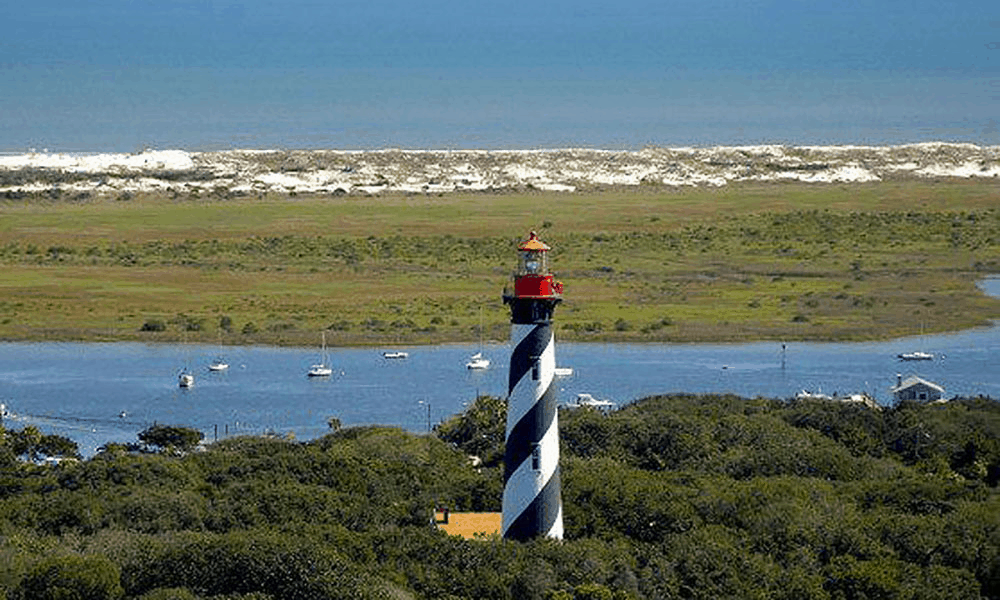 "St. Augustine and the entire First Coast is home to countless places of historical significance," said Rutherford.
"From rich Native American and African American history to the oldest continuously occupied European settlement in the United States, Northeast Florida's cultural heritage sites are deserving of this national recognition that will ensure they exist for future generations," Rutherford added.
"Northeast Florida is filled with natural beauty, historical assets, and countless resources we need to preserve," said Waltz.
"Our area is one of the oldest, most historical areas in our country, so it's important we protect and preserve these areas for visitors and residents. I'm proud to work with Rep. Rutherford to honor our area's role in America's history, and I hope our colleagues in the House will support this bill," Waltz said.
Bye-bye Best and Brightest
The end of a controversial teacher bonus scheme may be in sight if a bill from Senate Appropriations Chair Rob Bradley proves viable.
The bill, SB 440, would entirely remove the sections of Florida law defining the program and strike it out of other articles governing education funding.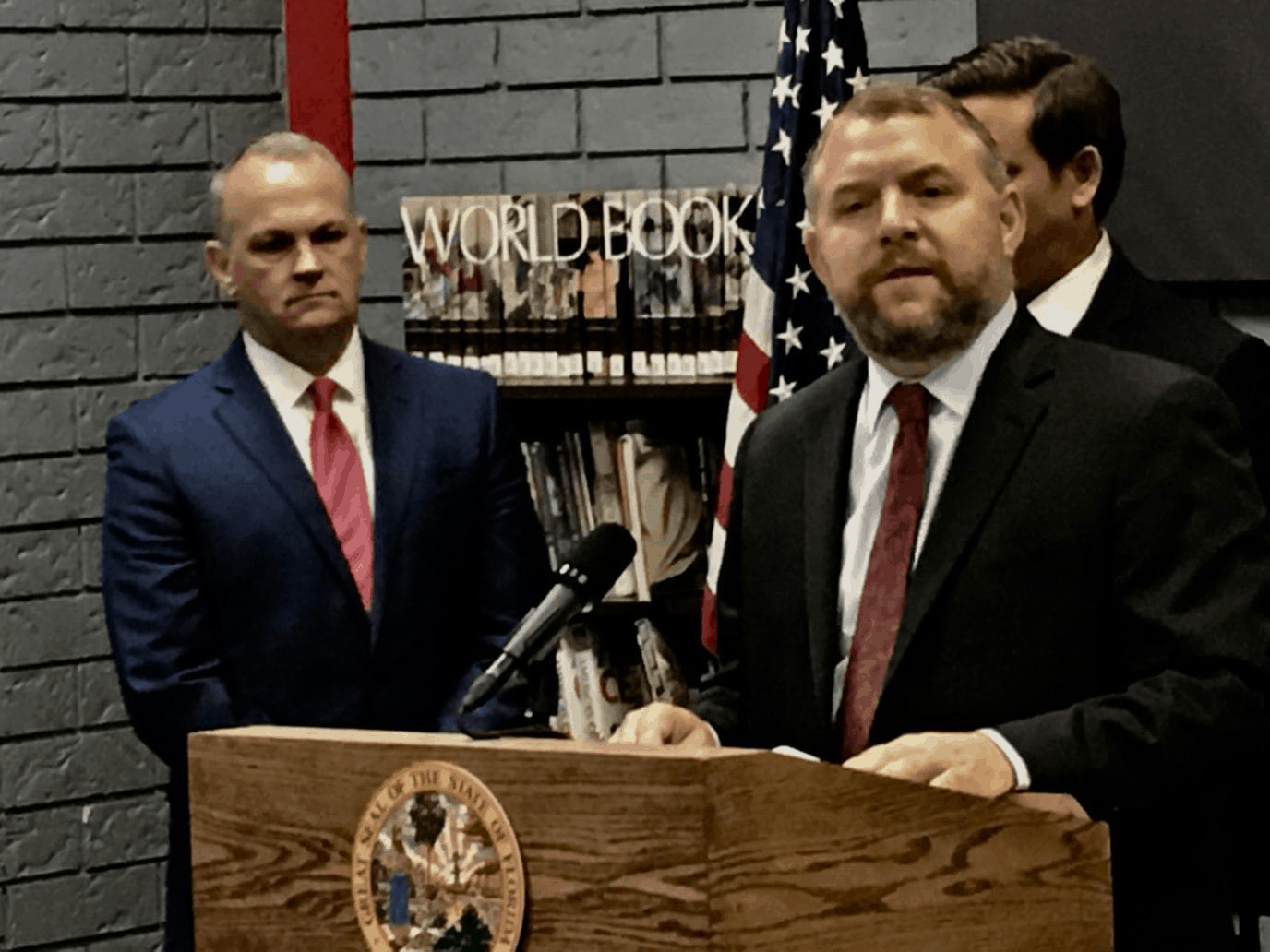 They did not consult Gov. Ron DeSantis, specifically on this filing, Bradley told Florida Politics in Middleburg Monday. However, the two have had many conversations about the path forward on education compensation.
Best and the Brightest, Bradley said, "creates more angst than appreciation from our valued teachers."
Not the desired result.
Bradley was by DeSantis' side minutes after our interview, as the Governor proposed to increase starting pay for teachers to $47,500.
Giving spirit
Sen. Travis Hutson has sent some backup to Senate candidates across the state.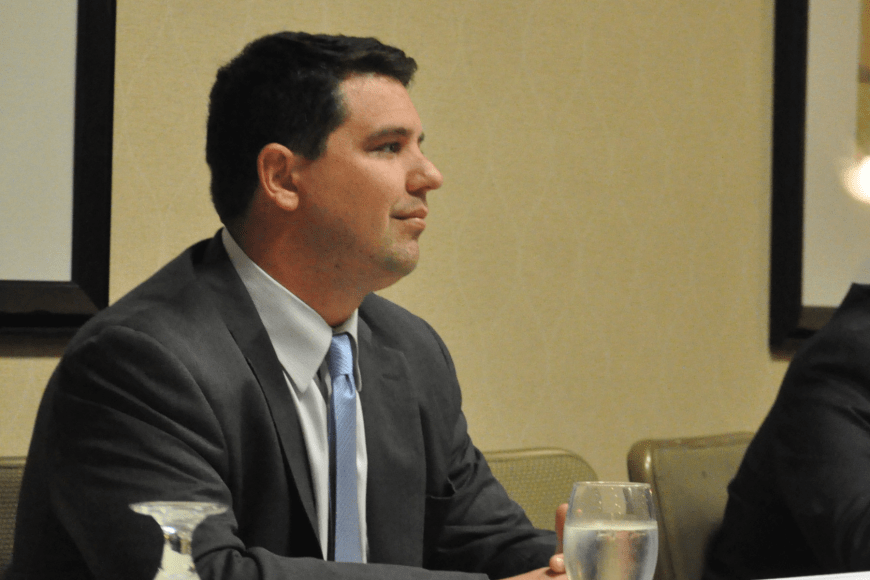 In September, the St. Augustine Republican and candidate for the Senate Presidency pumped nearly $100,000 to the campaign and committee accounts of fellow Republicans running for open seats in the chamber.
The money came from one of Hutson's political committees, Sunshine State Conservatives.
The biggest beneficiaries were former Rep. Jason Brodeur and current Reps. Ray Rodrigues and Ana Maria Rodriguez, each of who received a $25,000 transfer to their own political committees.
Hutson's committee also cut checks $10,000 checks to the committee accounts of former Rep. Jim Boyd and Senate Budget Chief Rob Bradley.
Bradley is termed-out, and his wife Jennifer looks to succeed him and will be the ultimate beneficiary.
Hope for Healing
First Lady Casey DeSantis is continuing her efforts to bring health care and policy experts together in the fight against opioid abuse and Neonatal Abstinence Syndrome (NAS).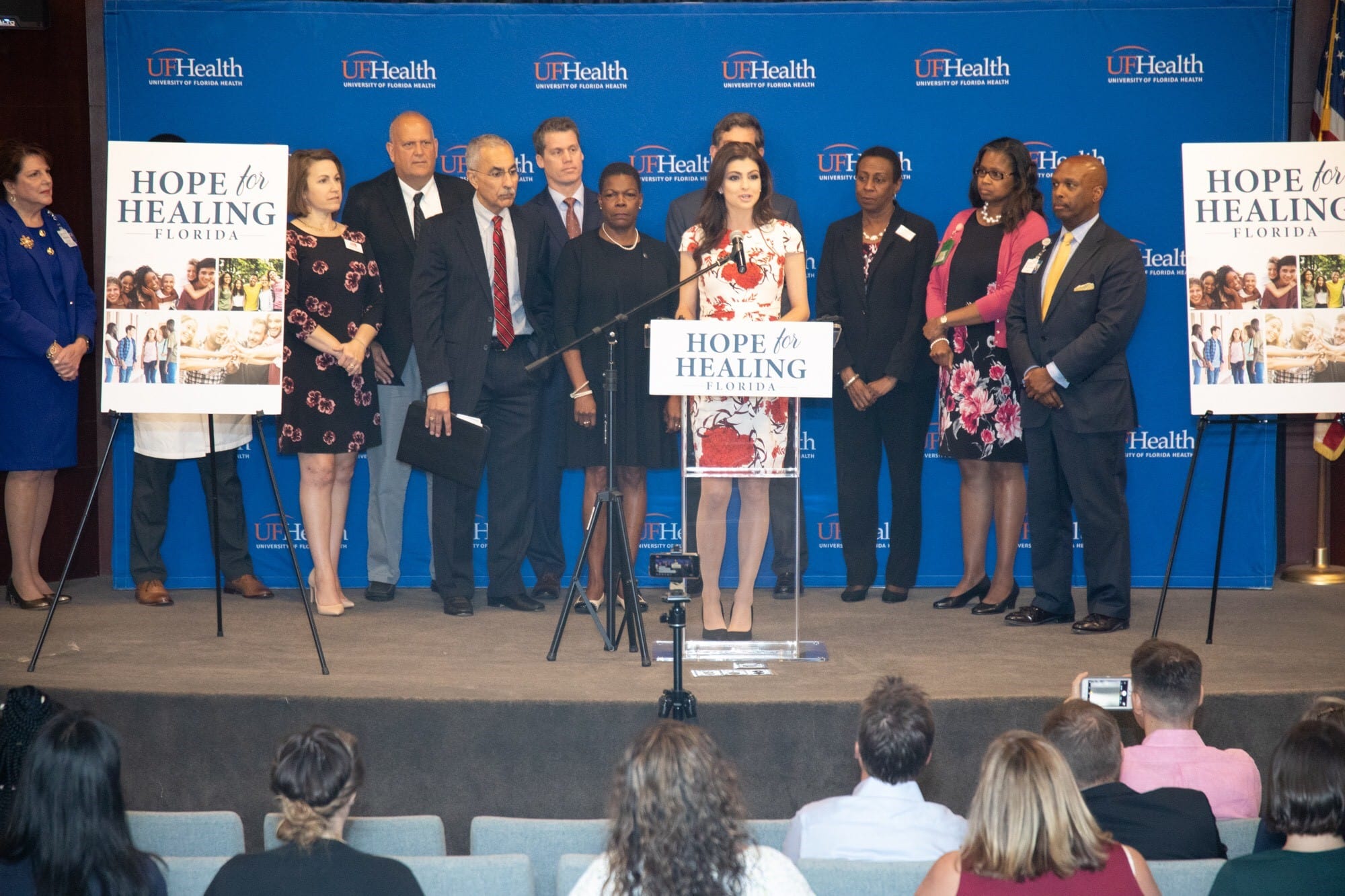 This week, DeSantis made another stop in her Hope for Healing Florida initiative with a tour of UF Health Jacksonville's neonatal intensive care unit. She also hosted a listening session on emerging NAS trends, challenges, and best practices for helping those struggling with drug addiction.
The First Lady also visited the United Way of Northeast Florida 2-1-1 headquarters, which serves the community and helps those in crisis.
"Neonatal Abstinence Syndrome is a serious issue in our state, and I am determined to keep the momentum moving at a rapid pace toward real solutions and real strategies to help people overcome addiction," DeSantis said. "The urgency is indisputable. Families and communities are fighting this battle, and we must continue to provide lifelines through resources, support, and, most importantly, hope. I want to thank UF Health Jacksonville for having me today and for working with me to bring this issue to the forefront."
Sweet 16
It looks like JEA will need an NCAA tourney bracket to deal with the 16 bids it got this week from proposed buyers.
Per the Jax Daily Record, many major players are in the mix, including Florida Power and Light via NextEra Energy, Duke Energy, and Emera on the electric side.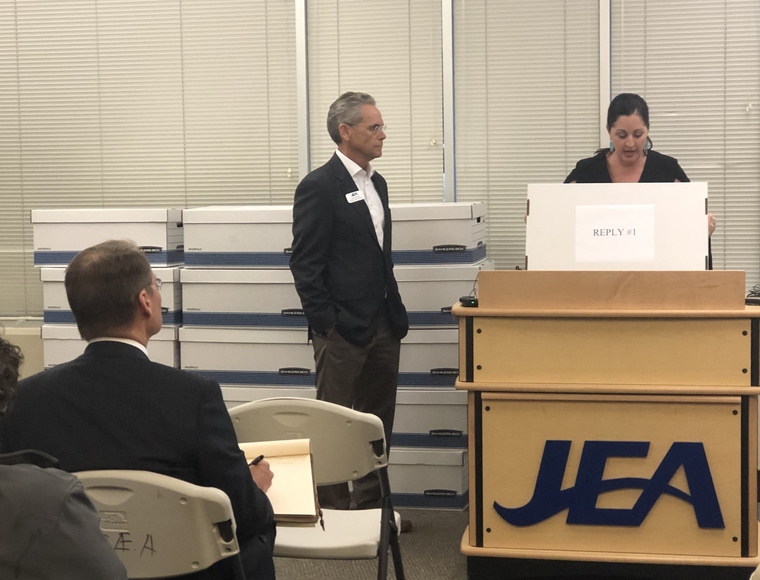 Waterworks are in play also, with the French company Veolia Water Technologies bidding.
Expect potential mix-and-match movement that could bring bidders together, said CEO Aaron Zahn.
"What we've asked the partners to do is rather than create teams that would, ultimately, pre-define how they respond, we'll evaluate the responses based on the specific area of influence they are interested in and then try and match the highest and best partners with each other that drive the best value for our customers," Zahn said.
Meanwhile, the Jacksonville City Council is engaging outside counsel, preparing for potential privatization.
That process will unfold over the next few weeks. Legislation now under consideration would allot $1.85 million for the effort, money that looks like it will hire more than one counsel given the complexities of the potential transactions.
Cook for Sheriff?
Could yet another Duval County politician make the jump to Clay County to become Sheriff?
It's quite possible.
Atlantic Beach Police Chief Michelle Cook, a longtime senior member of the Jacksonville Sheriff's Office before that, may want to explore a "homecoming" to Clay County.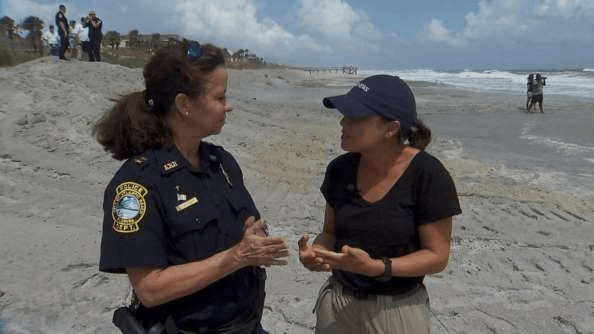 Reasons?
Cook has a lot of family there, for one. For another, the field of hopefuls looking to succeed incumbent Darryl Daniels (who is under FDLE investigation) lacks an obvious front-runner at this point.
Atlantic Beach residents have universally lauded Cook, and she has been a model of integrity throughout her career.
Can Clay County handle a female sheriff, though? Well, after the incumbent spending the better part of a year under investigation for false arrest on his mistress for stalking, the stability Cook would bring might be optimal.
Of course, caveats apply: Clay County politics is dirtier than the grease trap at a 30-year-old KFC, and it's inevitable that cop gossip would smear Cook like everyone else who might run and be viable in this race.
But it will be interesting to see if she moves after the holidays.
Wrecking ball
Per the Jacksonville Daily Record, the movement continues toward the destruction of the once-iconic Jacksonville Landing, with one contractor applying for a permit Monday to bring it down.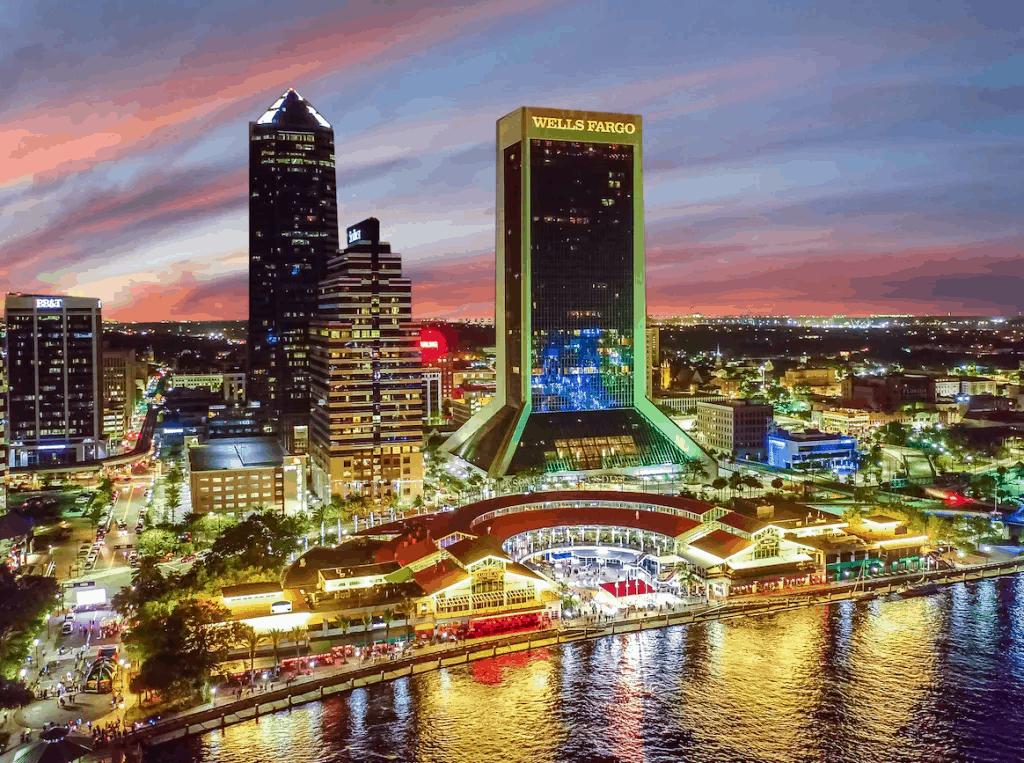 D.H. Griffin Wrecking Company plans, per the report, a three-stage demolition. First: buildings close to the river. Then: pavers and pavement in the courtyard.
The third stage: the main building, which was staged last to allow a bank operating there still to wrap operations in the next few weeks.
Save the date
Progressive activists with some free time Friday likely will want to be at the opening of the new offices for the New Florida Majority.
Event starts at 6 p.m. at 1010 N. Davis St., Suite 104.
On hand for the ribbon-cutting: State Sen. Audrey Gibson and two longtime allies, State Rep. Tracie Davis and Jacksonville City Councilman Garrett Dennis.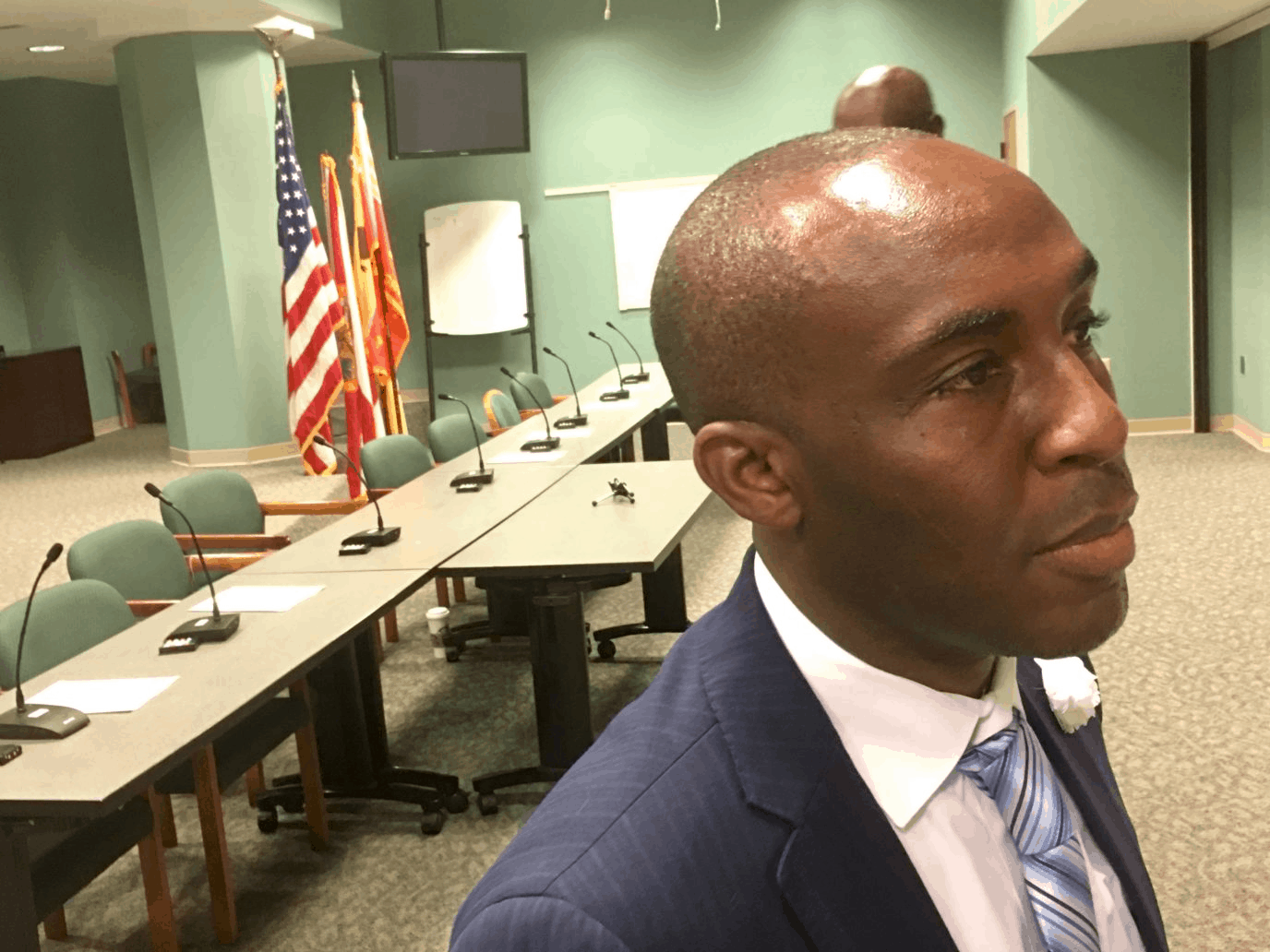 "We are delighted to have so many elected and community leaders join our celebration," said Moné Holder, New Florida Majority Senior Program Director for Policy, Advocacy & Research. "The best part of growing and moving is knowing it only enhances our power, visibility, and strength as we continue to fight for the black and brown people of our community."
Homeless problem, redux
St. Johns County is experiencing growing pains, and one of them involves a burgeoning homeless problem.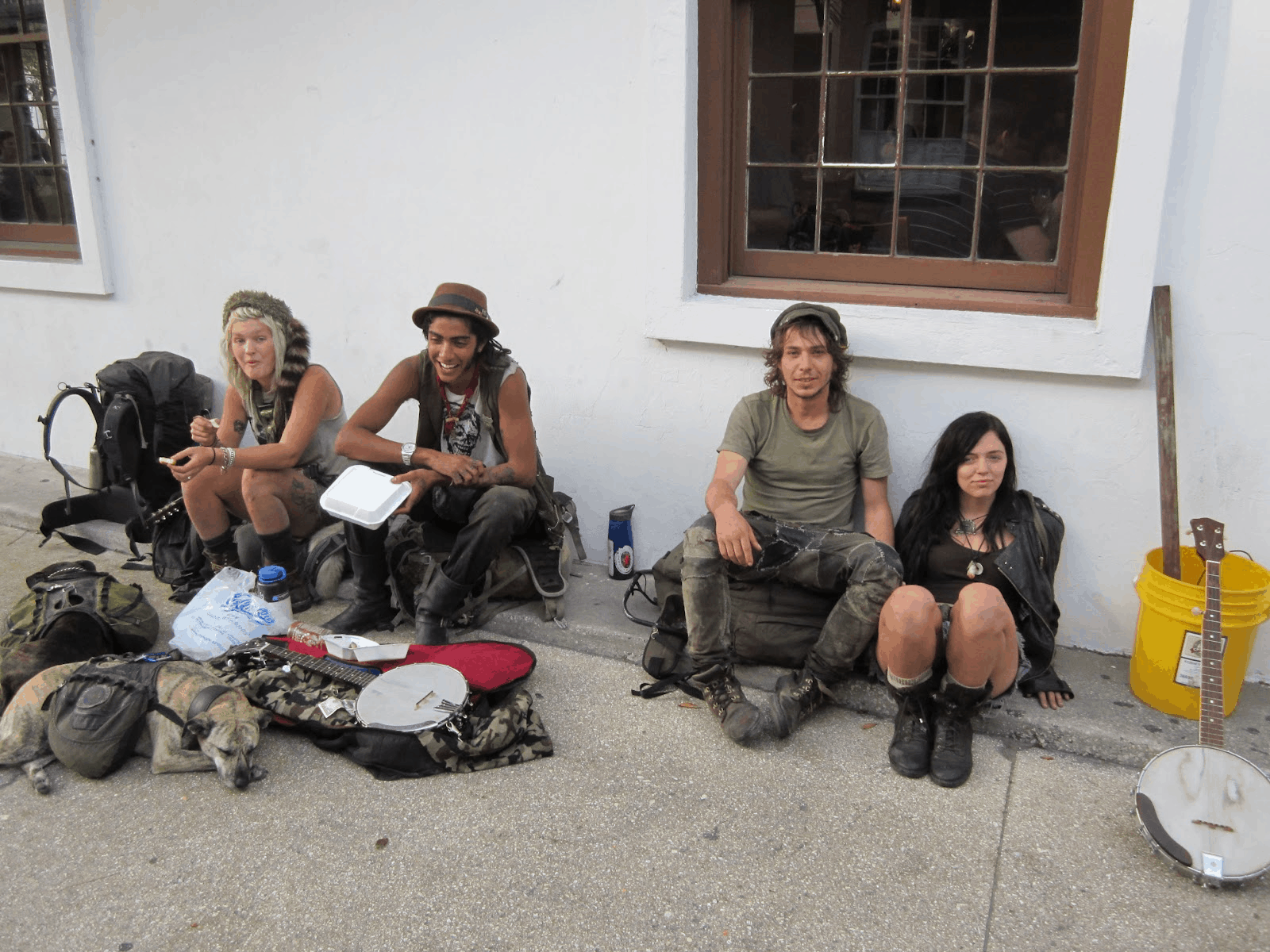 Will the State Legislature help? Per the St. Augustine Record, "Homeless SJC St. Johns County is again seeking help for homelessness in its legislative action plan."
While this is a "small part of the action plan," addressing the issue is a "priority for the county."
SJC, one of the fastest-growing counties in the state, can uniquely leverage that growth into revenue sources. However, given that the Governor has called the county home in the past, perhaps locals believe they have a shot.
However, it may be a heavy lift.
Rep. Cyndi Stevenson notes the state's "huge increase in entitlement costs."
In what will be another tight budget year, local projects may be a tough sell … especially from more affluent counties.
Mourners sought for veteran without family
Baker County Commissioners, reports Action News Jax, seek mourners for the November service of yet another veteran who died without family.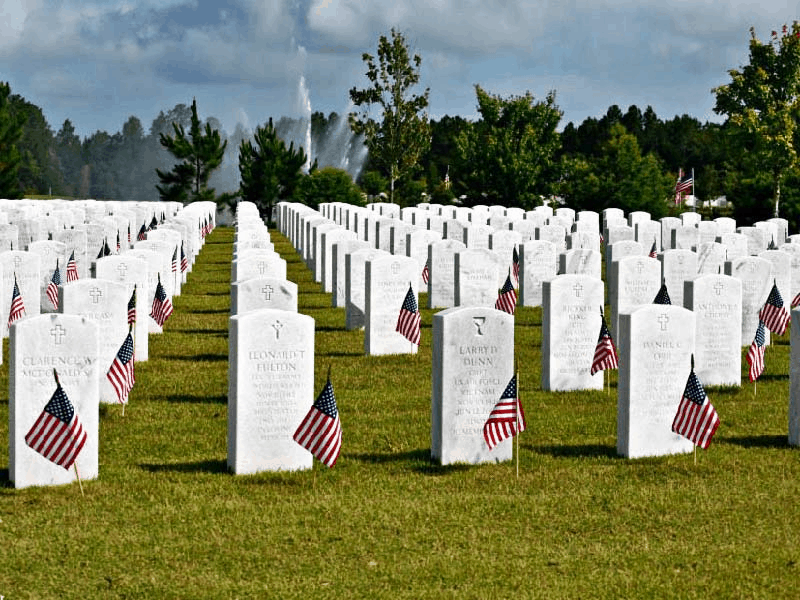 Per the Baker County Commission's Facebook:
"Michael Allevato was a resident of Baker County who passed away on October 14, 2017. Mr. Allevato had no next of kin, emergency contact, or any living relatives that could be located. Due to this, he was cremated through the Baker County Indigent Cremation Program," the commission noted.
"Mr. Allevato was in-fact a U.S. Army Veteran," the commission adds, and the body would "encourage anyone who would like to attend to join us on Thursday, Nov. 7, 2019, at 10 a.m. at the Jacksonville National Cemetery, 4083 Lannie Road, Jacksonville, Florida 32218 in honoring Mr. Michael Allevato."
Baker County Veterans Council will provide services.
Specifics on what Allevato did in the military, or what happened to his family, have yet to be revealed.
This follows a story from Southwest Florida, where the story of another veteran-sans-family went viral. His funeral was well attended, but eventually reporting revealed that he walked out on his family years back.
Had they known said veteran was being buried, they would have made the trip.
New JAXPORT leaders
The JAXPORT Board of Directors elected new officers this week, unanimously choosing Jacksonville business executive and civic leader John D. Baker II as chair.
Baker serves as executive chairman and chief executive officer of FRP Holdings, Inc., a successor to real estate company Patriot Transportation Holding, Inc., where he served as president and CEO from 2008-2010 and executive chairman from 2010-2015.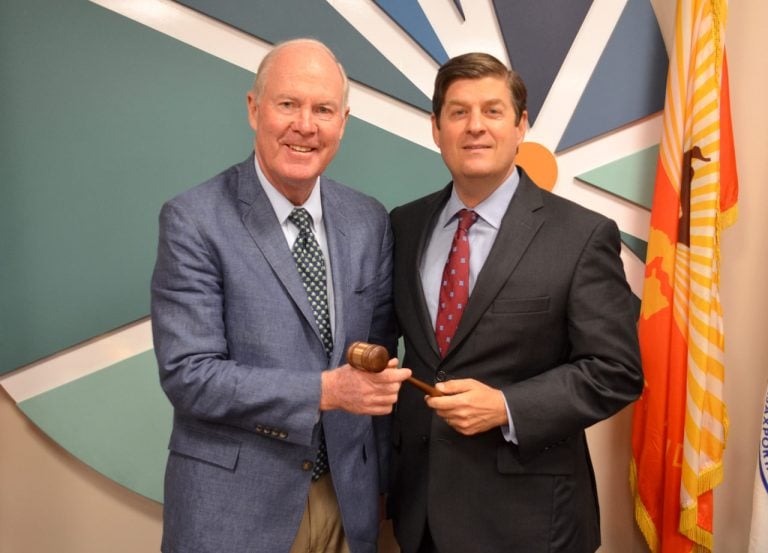 Before joining Patriot, Baker also led Florida Rock Industries, Inc. He serves on the Board of Directors for Wells Fargo and maintains volunteer leadership roles in several local educational organizations, including Tiger Academy, KIPP School Jacksonville, Edward Waters College, and the YMCA of Florida's First Coast.
Baker and the following officers will serve through Sept. 30, 2020:
— Vice-Chairman: Jamie Shelton, president of bestbet Jacksonville.
— Treasurer: Wendy Hamilton, president, Eventide Investments of Florida, Inc.
— Secretary: J. Palmer Clarkson, founder, president and CEO of Bridgestone HosePower, LLC.
Other members of the JAXPORT Board of Directors include Immediate Past Chair John Falconetti, chairman and CEO of Jacksonville-based print services provider Drummond; Ed Fleming, retired CEO/president, Atlantic Marine Holding Co, LLC; and Dr. John Newman, senior pastor of The Sanctuary at Mt. Calvary.
"The port is experiencing a tremendous amount of growth, and I look forward to building on this momentum," Baker said in a statement. "Harbor deepening and our other major growth projects enable JAXPORT to create even more jobs and economic opportunity for the people of Northeast Florida — this is a really exciting time to be here."
Fu Minshew
The Wall Street Journal, with no financial news to report, turned to the matter of the trendsetting mustache of Jaguars' QB Gardner Minshew.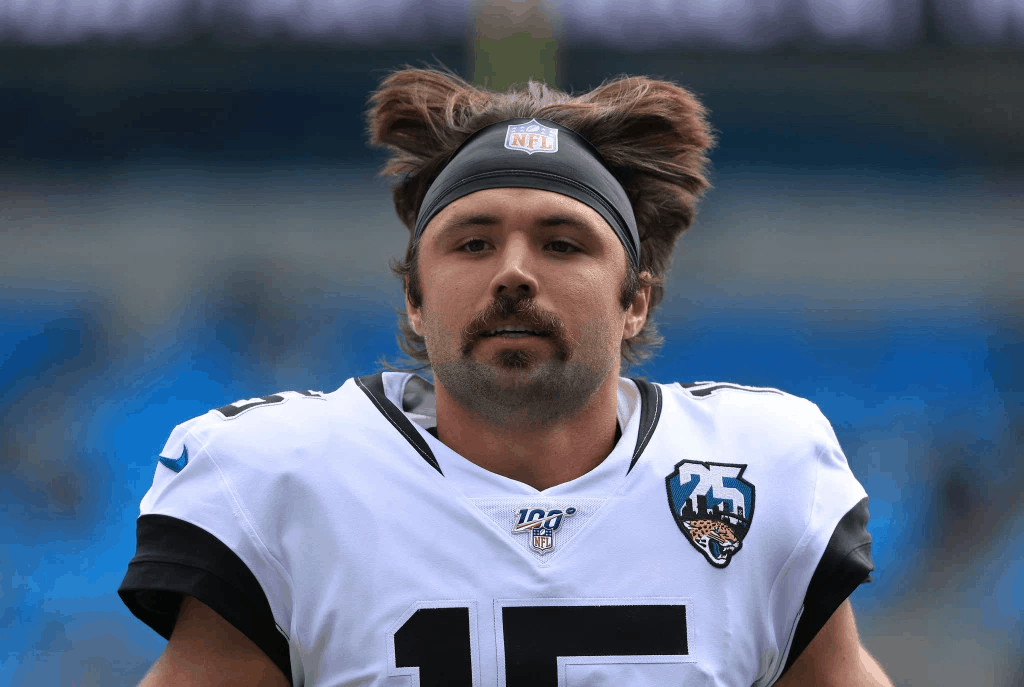 "Since taking over as Jacksonville's quarterback early this season, Mr. Minshew has emerged as a national sensation. This is in part because of his play on the field. It's also because of his aesthetic — specifically, his mustache. It is thick. It curves downward like a Fu Manchu. And it's changing the faces of football fans everywhere," observes the WSJ scribe.
The article shows the great divide created by the 'stache. Men love it, women hate it, and it's proving to be divisive in many a relationship.
The story of Jordan Zebouni is one of many anecdotes here. Zebouni's Min-Stache didn't last too long. Not with wedding vow renewal pictures pending.
"I had to listen to the boss and do what she said," Mr. Zebouni says. "She didn't want to have that memory burned permanently."
Jags offense rolling
Heading into Sunday's game against the New Orleans Saints, the Jaguars sport a 2-3 record. The record is not a total surprise, but how they got there is somewhat unexpected.
After the offensive struggles in the era of Blake Bortles as the quarterback and different offensive schemes, the new-look Jaguars rank sixth in the NFL in total offense. Anyone who said this kind of production was possible after starting quarterback Nick Foles went down is not likely telling the truth.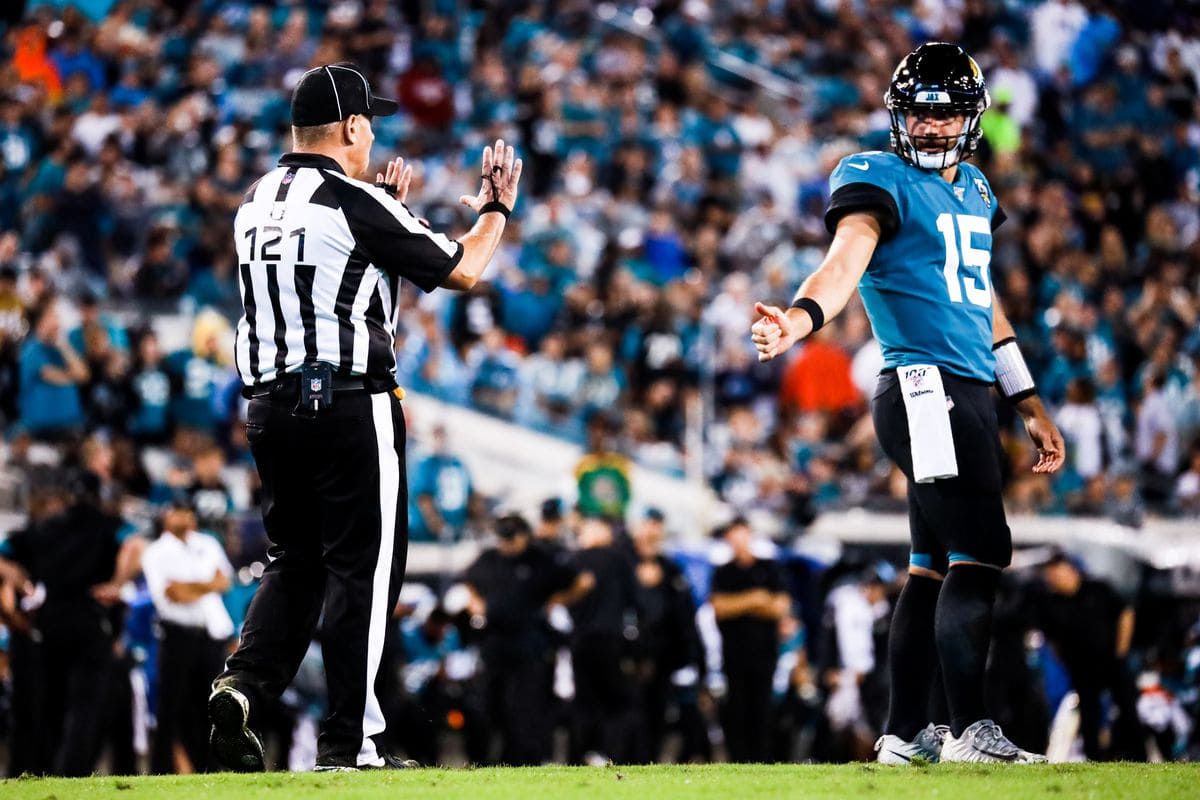 Anyone other than Minshew, that is. The offense is chugging out nearly 400 yards per game and averaging around 23 points.
On the other hand, the once-proud Jacksonville defense ranks 24th in the league, allowing 382 yards and 23.6 points per game.
While Minshew is becoming a legend, some credit must go to new offensive coordinator John DeFilippo and the play of Leonard Fournette, D.J. Chark and the offensive line. The offense includes the defensive unit among their biggest fans.
"It's exciting to know that points are being put up," said defensive end Calais Campbell. "The confidence that they're going to score points has never been higher since I've been here. There is real confidence amongst this team that when the offense has the ball, they can score and drive."
On Sunday, they will face a Saints team famous for its offense but will be playing without future Hall of Fame quarterback Drew Brees, who is out with an injury. On the Jaguars' side, unhappy cornerback Jalen Ramsey, who is demanding a trade, has returned to practice in a limited capacity, but his status for Sunday and beyond is yet to be determined.
Kickoff is at 1 p.m. at TIAA Bank Field.