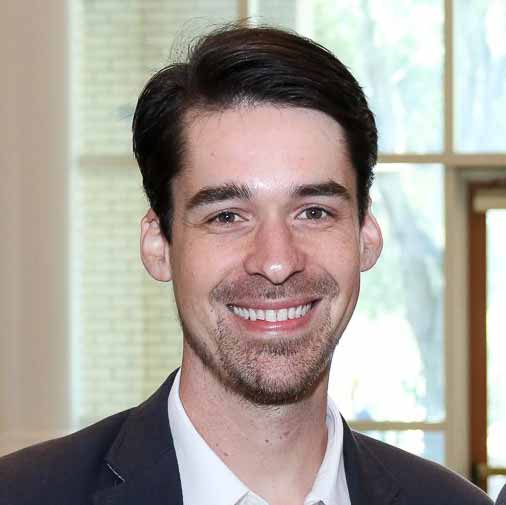 The group represents progressive candidates and issues.
Bryan Eastman is joining the political communications firm Statecraft Digital this week as an associate partner.
Eastman found a niche space in politics blending campaigns and technology. The Gainesville-based Democrat founded PoliEngine, a company that serves as a "web-building platform for candidates and political issues."
Eastman worked on the successful 2018 half-cent sales tax referendum in Alachua County to fund public schools. He worked on his first campaign when he was 21. His candidate lost, but Eastman was hooked.
Now, Eastman has been working on political campaigns for nearly a decade. He was named a 2019 "Rising Star of Florida Politics" in Influence Magazine this summer.
He's managed campaigns in Congressional, state and local races. His most recent campaigns for Gainesville Mayor Lauren Poe and Gainesville City Commissioner Adrian Hayes-Santos were both successful.
"Digital is the future of campaigning, and I've been incredibly impressed by the work and successes Statecraft has had," Eastman said. "This firm is on the cutting edge of this field, and I think they're going to change the game for Democrats in Florida. I'm really excited to be on the team."
Eastman joins Managing Partner Chris Mitchell and Associate Partner Anna Breedlove as the third member of the partnership team. Statecraft Digital was founded in 2018 with the mission to serve as a holistic communications agency with a digital focus that serves as a strategic partner to candidates, political organizations, non-profits, and movements.
"Bryan's passion, enthusiastic attitude and astute approach to political campaigns make him an excellent addition to our team. He is uniquely wired for this digital age that we live in and we are excited to welcome him to our Statecraft Digital family." Mitchell said.
Statecraft digital seeks to support positive change in communities and throughout the nation by broadening campaign resources and crafting messages that cut through the digital noise. The group focuses on representing progressive candidates and issues.