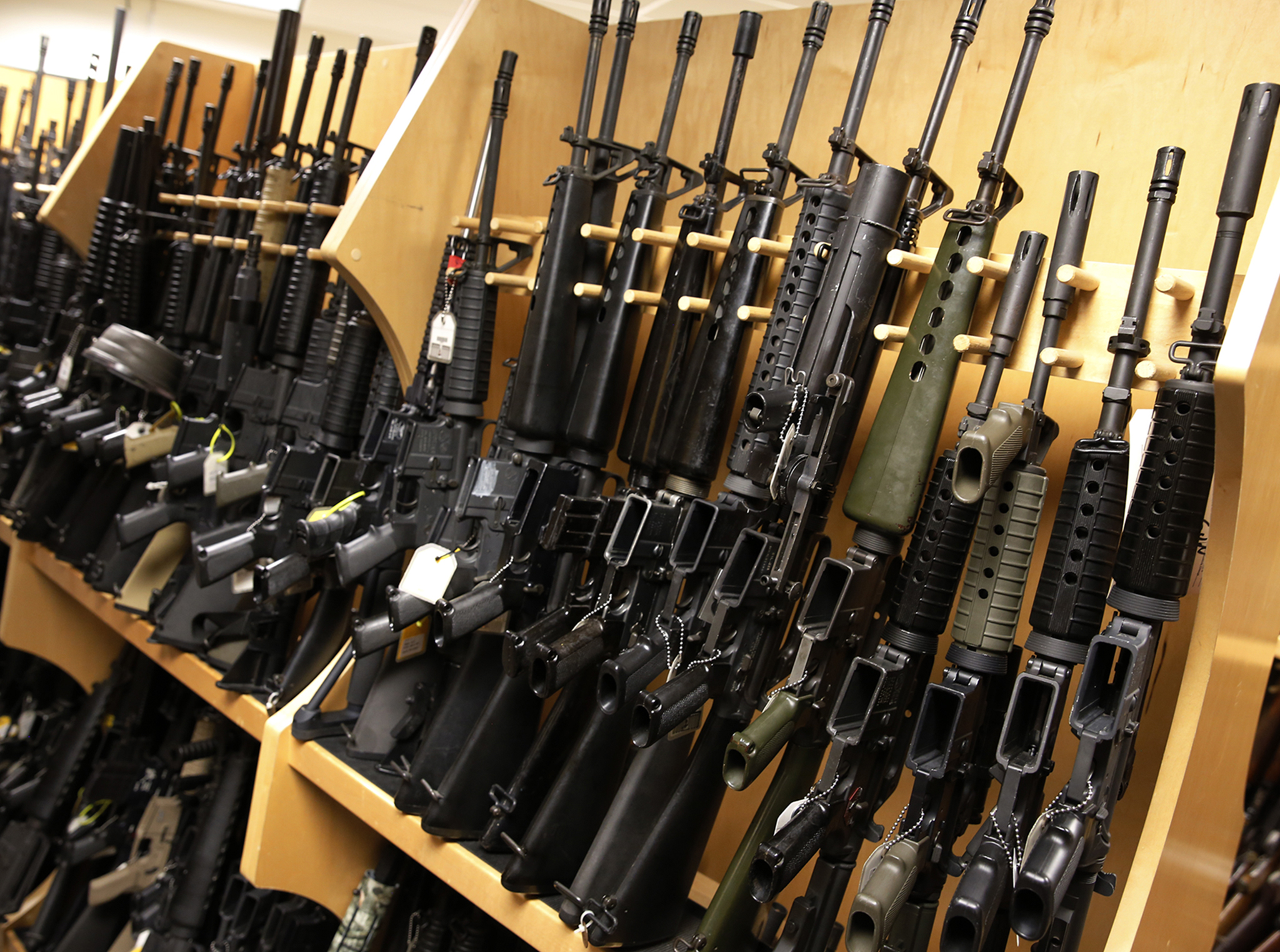 More than 60 percent of voters would pass measure today.
A constitutional amendment imposing a statewide assault weapons ban would narrowly pass, according to a new survey by St. Pete Polls.
The poll, conducted from Oct. 7 to Oct. 9, asked 3,283 voters if they would support a state Constitutional Amendment that "would ban the possession of semiautomatic rifles and shotguns capable of holding more than 10 rounds of ammunition at once."
The survey found 61 percent of voters said yes, while just 34 percent said no. Another 6 percent remain unsure.
Pollsters report a 1.7 percent margin of error on the survey.
That's significant here as Florida requires 60 percent of voters to support a Constitutional Amendment in a statewide vote before the measure gets enshrined in the constitution. With the poll showing support levels at 61 percent, the puts the potential amendment just past the threshold to pass, with the potential of falling just short.
As one might expect, the poll finds differing opinions between Democrats, Republicans and independents.
Among Democrats, almost 80 percent support a weapons ban, while just over 16 percent oppose it. Among Republicans, almost 53 percent would vote no, but almost 41 percent would vote yes.
Among the critical independent voters, more than 62 percent favor a measure, while 31 percent remain opposed. That means that group of voters would pass the amendment absent partisan input.
With respondents broken down by race, black voters showed the strongest support for the measure (80 percent). Whites and Hispanics were the only groups where less than 60 percent favor the amendment, though 57 percent of voters in both demographics would vote yes.
Among men, just 59 percent support the amendment, with 36 percent opposed. But 62 percent of women would pass the measure, and just 32 percent would definitely vote no.
The poll surely provides a likely boost for supporters for the proposed Ban Assault Weapons NOW amendment.
The group behind the ballot initiative already gathered 112,485 valid petitions out of the 766,200 required to get on a statewide ballot.
That's enough to have already triggered judicial review by the state Supreme Court.
Attorney General Ashley Moody has filed a petition asking justices to stop the measure from making the ballot. She calls the ballot language "clearly and conclusively defective."