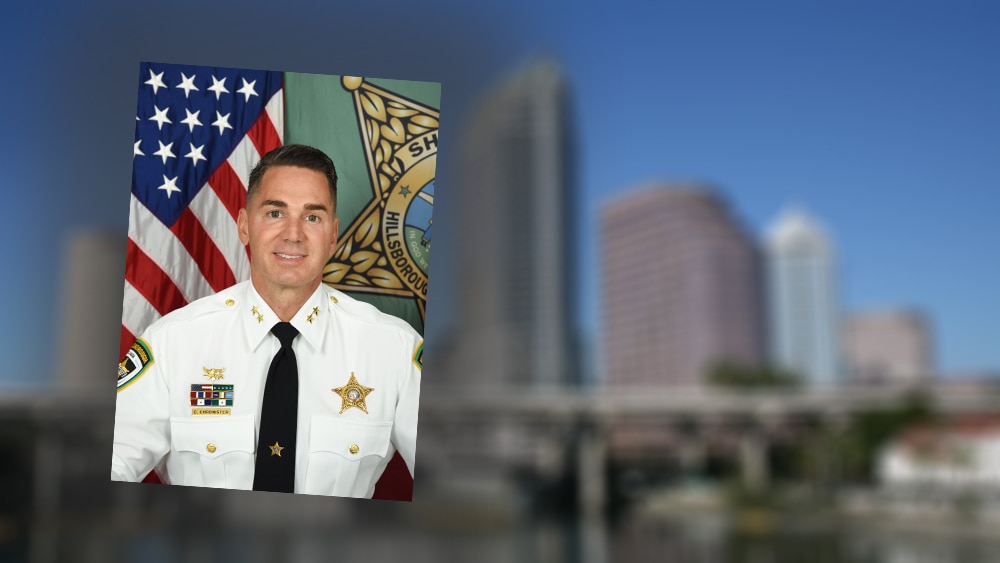 The event will be held Nov. 1 at Eddie V's.
Hillsborough County Sheriff Chad Chronister is holding a campaign fundraiser next month, and he'll have some celebrity guests helping him raise cash.
An event invite says Boyz II Men will perform at the Nov. 1 event, which will get underway at 6 p.m. at Eddie V's, 4400 W. Boy Scout Blvd.
Additionally, NFL Hall of Fame inductee and former San Francisco 49ers owner Eddie DeBartolo will attend — as will his five Super Bowl trophies.
The fundraiser lists several contribution tiers.
At the top, donors at the $50,000 level will get 12 tickets to the event, a photo with DeBartolo and his hardware, a photo with Boyz II Men and be let in to a meet and greet with the candidate and his guests.
At the $25,000 level, donors will get a picture with the Super Bowl trophies, access to the meet and greet, as well as 10 tickets.
The bottom of donation tier, $2,500, will snag two tix.
Chronister, a Republican, has been with the Hillsborough County Sheriff's Office since 1992. He was appointed Sheriff in 2017 after the retirement of longtime Sheriff David Gee.
He filed for election a day after he was sworn in and in the 2018 cycle, he was elected to his first term with 55 percent of the vote.
The fundraiser invitation is below.