In the homestretch of the 2019 municipal elections, Orlando City Council candidate Bakari Burns is rolling out endorsements Monday from Civil Rights attorney Benjamin Crump and the Service Employees International Union Florida State Council.
Burns, who runs a health care non-profit in Orlando, faces former state Sen. Gary Siplin and community activist Lawanna Gelzer in the Nov. 5 election for the open Orlando City Council District 6 seat. The district covers southwestern Orlando.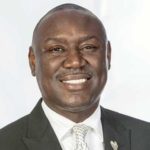 Crump, whose clients have included the families of Trayvon Martin, killed in a nationally-followed Civil Rights case in Sanford, and Michael Brown, killed in a case in Missouri, provided a Facebook video endorsement of Burns, calling him the choice of conscience.
"I'm proud to stand with Bakari Burns, who always follows his conscience, that tells him we have to stand up for our children, we have to stand up for our community, we have to fight for our community, because if we won't fight for our community, nobody else will," Crump states in the video. "Orlando City Council District 6, Bakari Burns is my choice."
SEIU represents more than 55,000 Floridians including public employees, service workers, healthcare professionals as well as others, and is the fastest-growing union in the country.
"I'm proud to receive the endorsement of the SEIU Florida State Council. It shows that they not only believe in my candidacy, but that I am the candidate of the people," Burns said. "Since entering this race, I have listened to the concerns of the community, and they have been emphatic in what they want: a candidate who will stand up for the community and listen to the community. I'm that candidate and am thankful that I've received such strong support from the people of District 6 and Orlando."