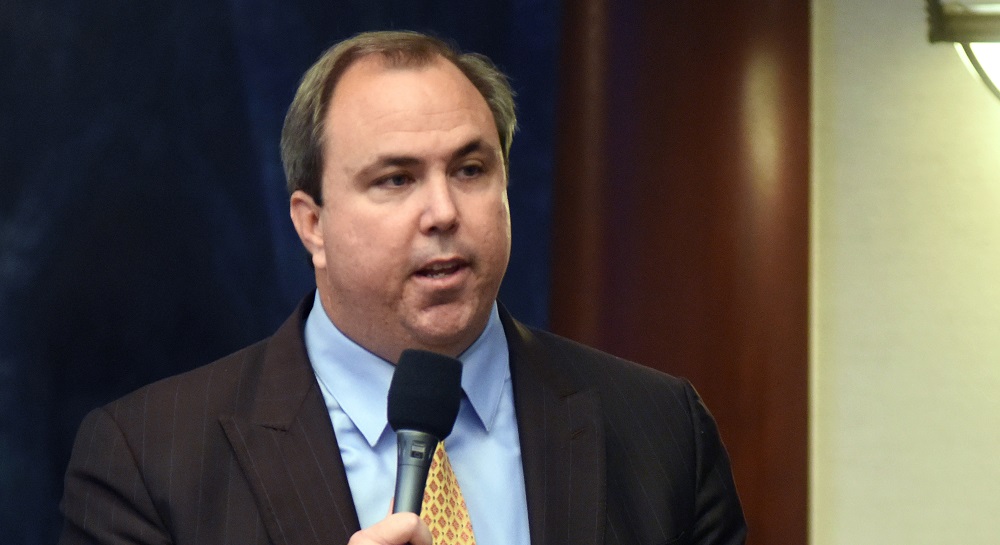 Gruters was glad the shady money was returned.
Gov. Ron DeSantis has governed in a way that hasn't completely shorn off support for Republicans and independents, but a recurring story from the 2018 campaign may change that.
As has been widely reported, DeSantis along with other Republicans accepted money from Ukrainian businessmen Lev Parnas and Igor Fruman during the 2018 campaign.
These names became prominent through association with Rudy Giuliani, the so-called "America's Mayor" who was seeking to investigate political opponents with the aid of foreign actors half a world away.
DeSantis will return the $50,000, but for those concerned about foreign influence in the Republican Party, the story isn't going away so quickly.
But state GOP chair and state Sen. Joe Gruters is not all that concerned about the perception that foreign actors may be driving Republican policy, even after reporting suggests that the money is reaching political efforts and perhaps making a tangible difference.
"What happens is you have these people who host these fundraisers and people show up and you don't always know who's going to bring checks or who's going to contribute," Gruters said Tuesday morning after a committee meeting. 
"My guess is these guys never dealt with anybody directly other than the fundraisers," he added. "And though they can be at events, the chance of them having any time with these elected officials is probably pretty slim.
"I'd be surprised if they ever got even the standard photo next to any of these guys."
News reports suggest, however, that at least one of the dubious donors was in the camera's eye, next to the Governor and First Lady at an Election Night party.
As those who covered the Governor's campaign may recall, his events drew a mixture of activist Republicans, including fringe elements like so-called "Proud Boys." And the occasional agent of foreign influence.
Gruters rejected the proposition that the GOP was particularly compromised by these dodgy donations.
"We need to make sure that any of these foreign players … are fully prosecuted," Gruters said. "I'm glad our guys returned the money and this is not just a Republican issue. People sometimes try to gain influence on both sides. It's unfortunate. 
"We've got to stop this foreign influence," the chair continued. "My guess is the ones who did return these dollars don't even know who these donors are."
Gruters vowed to bring back his "dark money" bill this year. That bill, which did not pass during the 2019 Legislative Session, would eliminate the practice of using third-party "blinder" committees to obscure where funds are sourced for attack ads during elections.
DeSantis' office told the Florida Phoenix that he hadn't met with Parnas, pictured with the Governor, since Election Night. However, with a fragmentary public schedule for the Republican executive, the media and voters will have to take his word for it.
Last updated on October 15, 2019