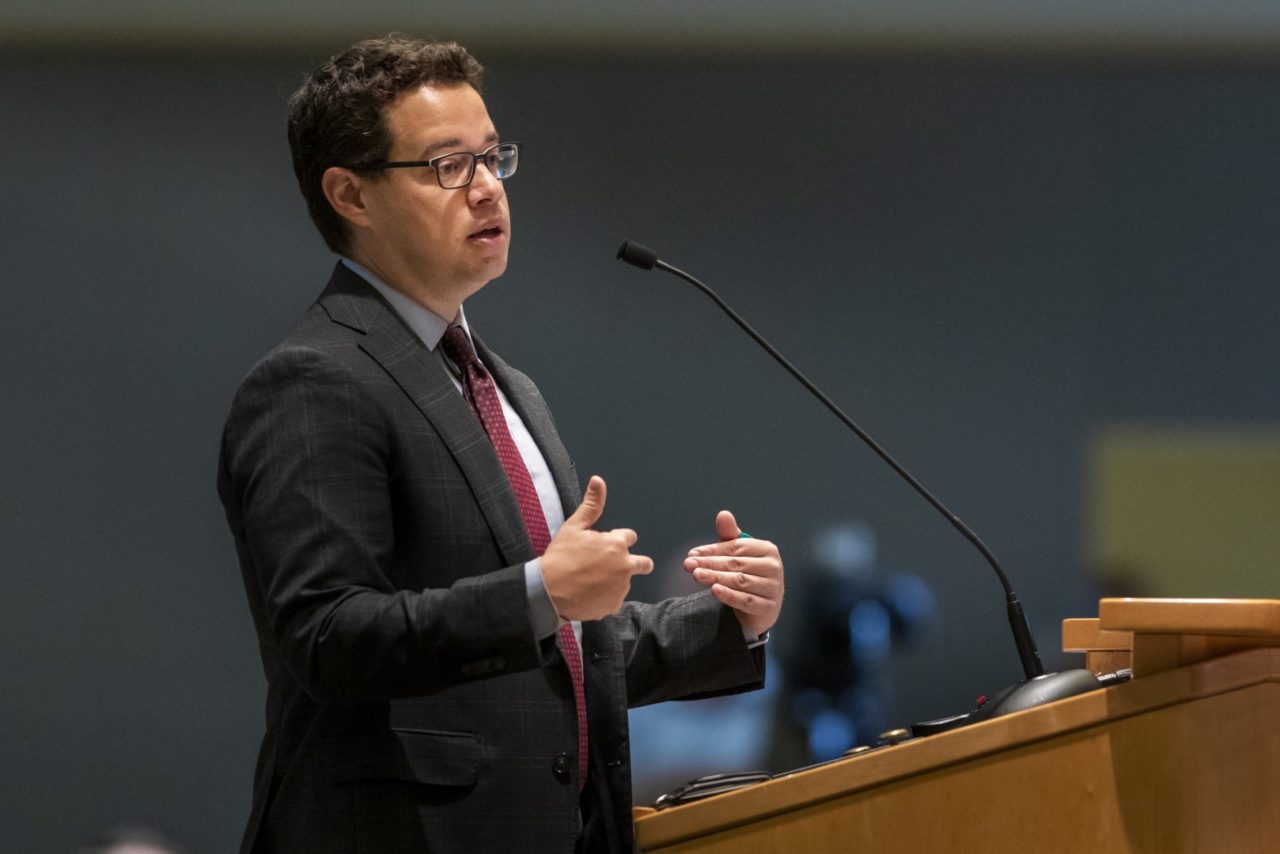 One cannabis product especially concerns him.
Former Colorado "cannabis czar" Andrew Freedman is one of a number of subject matter experts educating Legislators on the marijuana space.
He was in Tallahassee last week, explaining what can go right (and wrong) in rollouts of adult-use legalization like the one he shepherded in Colorado.
In light of two citizens' initiatives that could legalize cannabis, his testimony was timely. But even after hearing an hour long presentation in committee, we had more questions for him.
Freedman gave his thoughts on a variety of issues in the Florida cannabis space, including vertical integration: the organizing principle of this state's medical marijuana program.
"Colorado started with a vertically integrated system for the first six months," Freedman said. "The positive of that was it was a very limited group of licensees."
That allowed, Freedman said, the state to "fingerprint them, know who they were, know where their money is coming from."
"After six months, we got rid of vertical integration."
The trade-off: allowing "new entrants" to the market, including African-American and Hispanic-American entrepreneurs largely absent from the space, versus "being a bit protectionist on those who are currently in the market."
"How quickly do you want to grow your system? If you want to keep it smaller," Freedman said, "vertical integration" is the move.
In comments to a House panel last week, Freedman noted that Colorado's medical system didn't see its patients move to the commercial, taxable market as quickly as policymakers expected.
"Over time, the adult-use market became more active," he related, with policymakers understanding that, while more money could be made with taxable product, there were "sympathies" for medical patients.
"The biggest problem could become that people are using the medical system not for medicinal purposes," Freedman added. 
Some may be "substance abusers who want access to the medical system for a lower price."
Freedman moved on to address a concern of Agriculture Commissioner Nikki Fried: that too many pot shop doctors are reckless in their recommendations.
In Colorado, an "extraordinary step" was taken, Freedman related. Some doctors who were cavalier with their recommendations actually lost their medical licenses.
"It's important to maintain that it's a bonafide patient/doctor relationship," Freedman added. "It's not just the doctor making money making those recommendations."
Freedman also introduced the House panel last week to the concept of "shatter," a highly concentrated form of THC that can be and is consumed in great quantities by at least some patients in the medical program.
However, he advocated vaping (which can include concentrates themselves 80 percent THC or more) over smoking.
We asked for clarification regarding his position on delivery methods.
"Shatter is high concentration taken in high quantities," he said, whereas vaping involves "high concentration in low quantities."
Shatter is "the worst of both worlds. People getting way too much THC in their system in a short period of time."
"I would rather have somebody vaping than smoking if the product has gone through quality control," he said.
Our final question: Is Legalization inevitable?
"My crystal ball is no better than anyone else's. If you were a 50 plus 1 system, I'd say yes it's coming soon."
"Even at 60," he added, "I think it is coming."