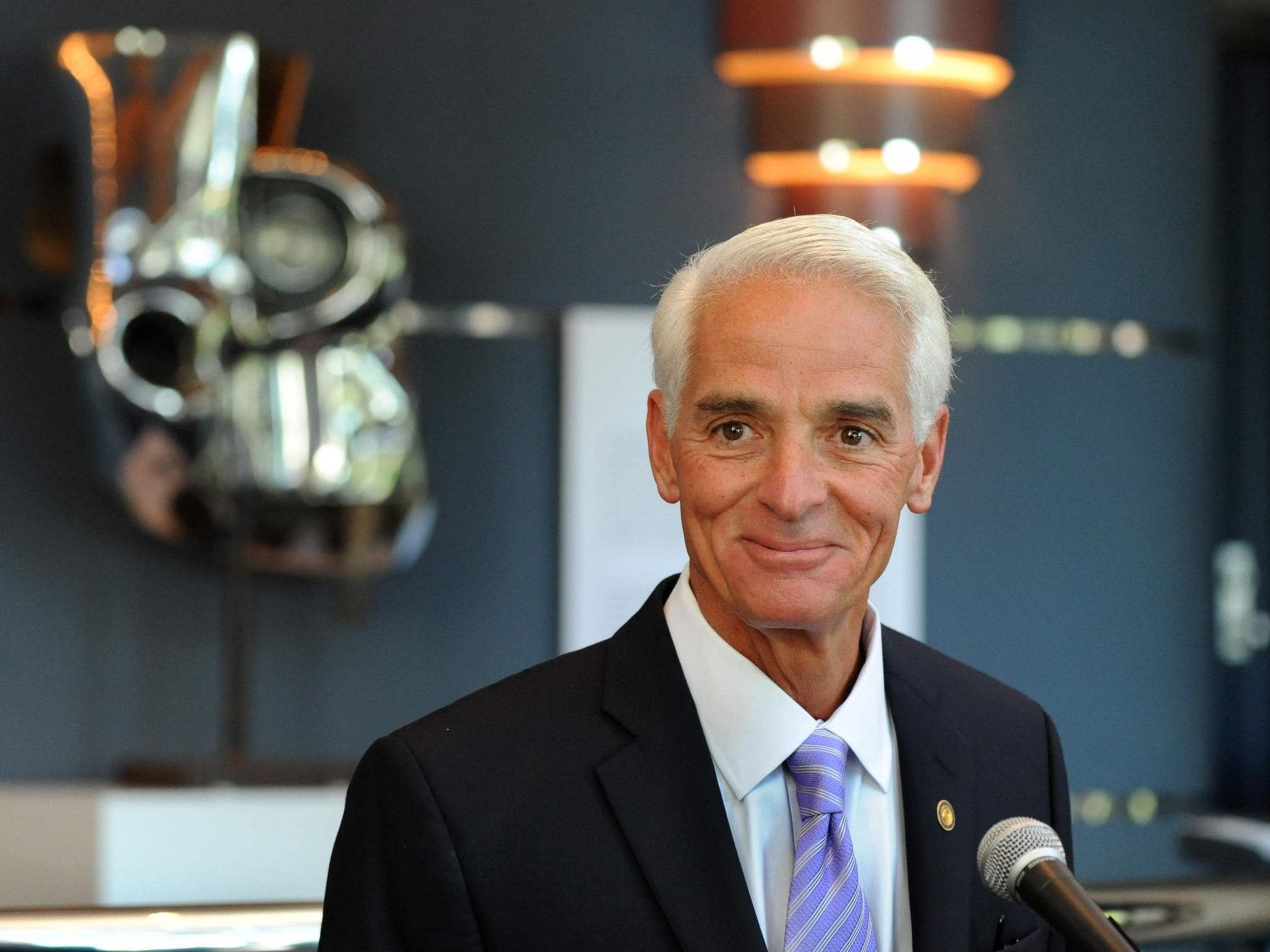 Crist has nearly triple the cash on hand as all of the Republican candidates combined.
Congressman Charlie Crist has raised more than all of the Republicans running to unseat him combined — by about $453,000. When it comes to cash on hand, Crist has nearly three times as much buying power as his Republican opponents.
And Crist is not facing a primary challenger. His opponents are running in a five-way race to slay an establishment giant.
But that doesn't mean there's not a strong effort from the right to topple Crist, who dumped the Republican Party in 2010 and later wrote a book about it.
Crist's strongest threat so far appears to be coming from Amanda Makki. The Iranian-American former health adviser to U.S. Sen. Lisa Murkowski raised nearly $200,000 during the third quarter of 2019, bringing her total campaign earnings to $418,000.
It's a strong showing from a first-time candidate with an impressive private and public sector resume. Makki formerly served as a partner with K&L Gates, a nationally ranked public policy firm. She also served as Director of FDA Legislation and External Affairs for the Danish pharmaceutical company Novo Nordisk where she led the company's external affairs and managed Food and Drug Administration-related legislation.
Before her private sector experience, she served as a member of the Senate Health, Education, Labor, and Pensions (HELP) Committee during debate and passage of the Affordable Care Act. While serving in Murkowski's office, she helped author health care legislation and amendments and helped to set overall messaging and policy strategy.
But Makki has a long way to go to catch Crist. The two-term Congressman has, including rollovers from his 2018 campaign, $2.56 million cash on hand. During the third quarter, he raised $403,000, twice what Makki raised.
Still, Makki is enjoying support from conservatives. St. Petersburg businessman and former Tampa Bay Rowdies owner Bill Edwards donated $5,600 to Makki's campaign while restaurateur Richard Gonzmart contributed $1,000. She also took in $23,500 from mostly conservative political action committees, showing a healthy commitment from funding sources as 2020 draws nearer.
Meanwhile, the rest of the Republican ticket for the mid and south Pinellas Congressional District 13 race is lagging far behind. None have taken in contributions from conservative PACs or special interest committees.
The next top fundraiser is Matt Becker who raised $71,325 on his Q3 report, the first since he entered the race. Of that, Becker has just $57,553 left to spend.
Anna Paulina Luna raised more than $55,000. While that puts her far behind Makki, she raised the money quickly. Luna, an Air Force veteran, entered the race in mid-September giving her just two weeks to raise funds. If that momentum had applied to the entire third quarter, Luna's fundraising would have beat Makki's.
Luna has yet to spend much. She spent less than $3,000 and has more than $52,000 cash on hand, with $3,000 in debt obligations.
George Buck, who challenged Crist in 2018, is next in line. He brought in $130,000 in Q3 earnings, bringing his fundraising total to $179,000, but he has less than $50,000 left in the bank.
Former lawyer Sheila Griffin rounds out the pack with just $3,600 in third-quarter earnings and a total of less than $13,000 raised to date. Griffin has less than $1,700 in the bank.