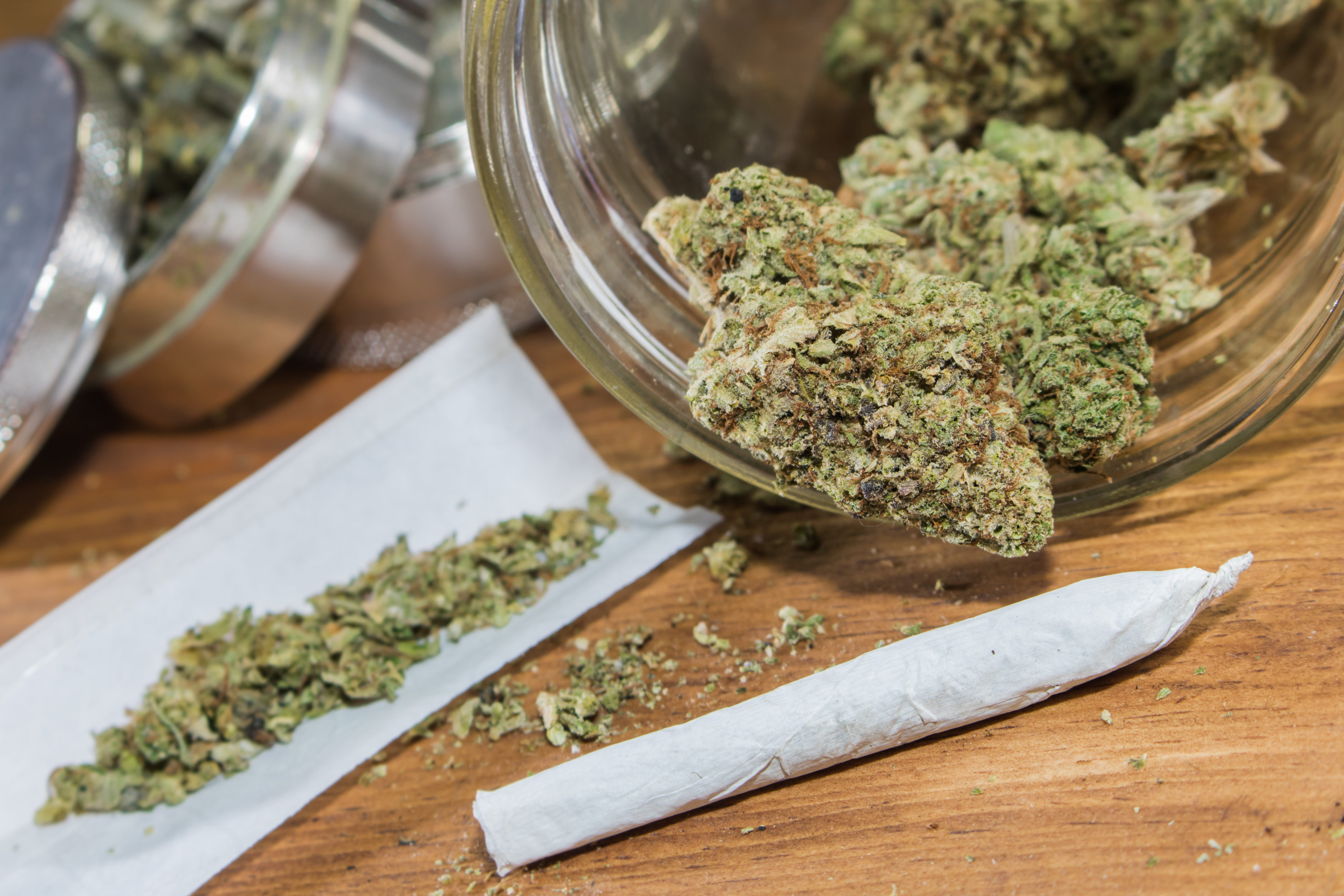 Two more meetings await.
On Friday morning, the state's Financial Impact Estimating Committee moved closer to a final draft version of a report on the financial impacts of cannabis legalization.
The panel is expected to meet twice next week to firm up the statement. 8:30 a.m. meetings are set on Tuesday and Friday, the drop dead date for a final version.
The Sensible Florida initiative, one of two pot amendments that has a legitimate chance of making it to the 2020 ballot, still has a long way to go, however.
So far, it has just over 91,000 of the 766,200 signatures needed. The group wants to regulate marijuana similarly to alcohol, with only those 21 and over being able to consume it. Home grows, a priority of cannabis activists, would be permitted.
The FIEC has struggled with the wrinkles of the cannabis market. Unknowns range from what the first year of legalization would look like to how much marijuana goes into a joint. The impact of competition from the black market, and so many other variables can only be guessed.
Chief legislative economist Amy Baker, head of the Office of Economic and Demographic Research recapped the expected $2.1 billion retail market and the expected $128 million sales tax.
Another $38 million in sales tax is projected from $634 million in tourist and conventioneer purchases.
"In reality, the [sales tax] assumption will fail," Baker said, noting that market development and delays factor in, including a lagtime while rules are formulated and plants move from seed to sale.
Modeling includes assumptions that supply will meet demand immediately. By fiscal year 2022, 55,000 jobs could be created, with around 50,000 new jobs created every year through fiscal year 2026. Personal income could go up 0.2 percent, with a 0.32 percent increase in gross domestic product and revenues.
The rationale: the black market production, much of it in legal states, would move toward local production.
"It's going to reduce jobs in Colorado, California," said one speaker.
One interesting wrinkle: the amendment doesn't earmark sales tax proceeds for a certain purpose. Lawmakers will be able to make that decision down the road.
The effective date would be Jan. 5, 2021. However, don't expect instantaneous action.
Baker noted that regulations from the DBPR certainly wouldn't be ready by then. The final draft likely will indicate that assumptions won't be fulfilled until fiscal year 2022-23, with major questions about what the rollout will look like.
Other variables abound.
The impact of the black market: another known unknown. The assumption is one in eight Floridians participate in the cannabis black market, but how much they will convert is unknown. Tourists, meanwhile, are expected to convert in greater numbers.
Health concerns were also discussed, with frequent use being linked to cognitive deficits and respiratory issues.
In adolescents, mental issues can surface, per the panel. Ascertaining impairment is also difficult, given that THC can linger in the bloodstream long after the initial effects of cannabis have worn off. Prenatal and postnatal exposure to cannabis likewise can have deleterious effects on children, per the panel.
However, the black market would already be showing these issues given its robustness, and that evidence isn't surfacing. Thus, the health impacts of legalization could be "indeterminate."
"We don't know how regulating quality is going to offset the negative," Baker said, arguing for a "likely increase" in health impacts.
"Some people turn off, some people turn on," Baker noted.
While there are few worries about those who smoke "half a joint a year," regular users present more concern.
Regarding criminal justice, more unknowns.
"Marijuana-specific crime" is expected to go down for users, but black-market production will require more law enforcement resources to combat. Research as to traffic stops and the like is all over the place and inconclusive as a body of work.
The Florida Sheriff's Association expects front-end costs, such as retraining drug dogs to shun cannabis and hemp. With decriminalization in some cities, and hemp and medical marijuana already legal, these costs are likely indeterminate.
Predicting the impact of the black market: likewise a gray area, given uncertainties as to the proposed rollout of legal cannabis, should this amendment become law. Assumptions are that three-quarters of the market is with out of state product, currently serving 916,458 users.
This group likely will be back again later this year to mull a second legalization amendment, via Make It Legal Florida.
While much of this analysis will overlap, MILF offers a different model.
MILF is backed by cannabis corporations/Medical Marijuana Treatment Centers. This proposal would expand the current vertically-integrated model to adult-use legalization. Unlike the cash-strapped Sensible Florida, MILF already has $1.5 million in backing.