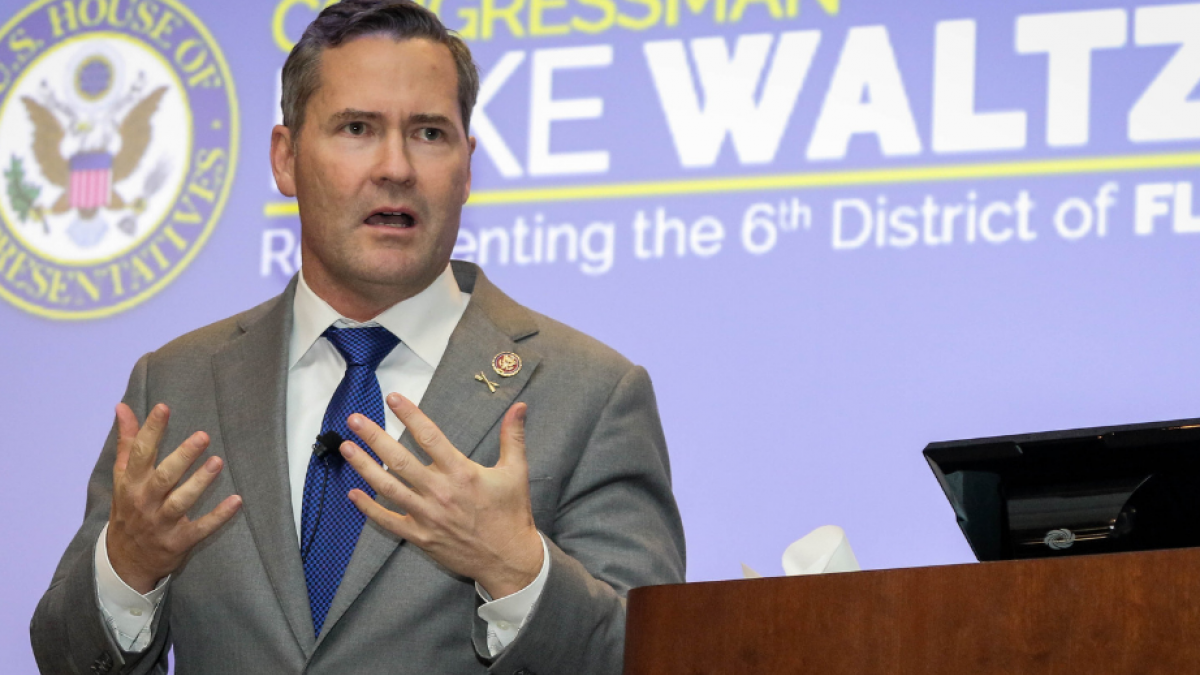 NASCAR offers Waltz its support
Republican U.S. Rep. Michael Waltz reported picking up $159,000 in new campaign money during the third quarter of 2019, keeping his reelection fund overwhelmingly greater than that of the only Democrat who has filed to challenge him in Florida's 6th Congressional District.
Waltz's haul during the months of July, August, and September, which included an $11,000 transfer to his official campaign from a joint fundraising committee he co-runs, gives him $636,000 raised toward his reelection effort, and about $393,000 in the bank.
Democrat Clint Curtis, an Orlando lawyer, reported raising just $865 in the quarter. He entered October with about $10,000 in the bank, most of it coming from a personal loan.
Waltz's biggest benefactor of the quarter comes from Daytona Beach-based NASCAR and that sport's chief executive officer, James France. International Speedway Corp., the parent company of NASCAR, contributed $50,000 to the HRW Victory Fund, which in turn transferred $11,113 to Waltz's campaign. HRW has been supporting Waltz, Republican U.S. Rep. Richard Hudson of North Carolina, and U.S. Rep. Tom Reed of New York, and the National Republican Congressional Committee.
France donated $5,600 to Waltz's campaign in August.
Waltz picked up another $55,000 from other political committees, and another $84,000 from other individuals during the third quarter. Among the major PAC donations were checks from House Minority Whip Steve Scalise's The Eye of the Tiger PAC, AT&T, Comcast, Chevron's Employees PAC, Freedom's Defense Fund, Republican U.S. Rep. Gus Bilirakis' Giving Us Security, Republican U.S. Rep. Mike Gallagher's GO PAC GO, National Shooting Sports Foundation, and several sugar industry committees.
CD 6 stretches from just south of Jacksonville through part of St. Johns County, Flagler County, Volusia County, and part of Lake County.