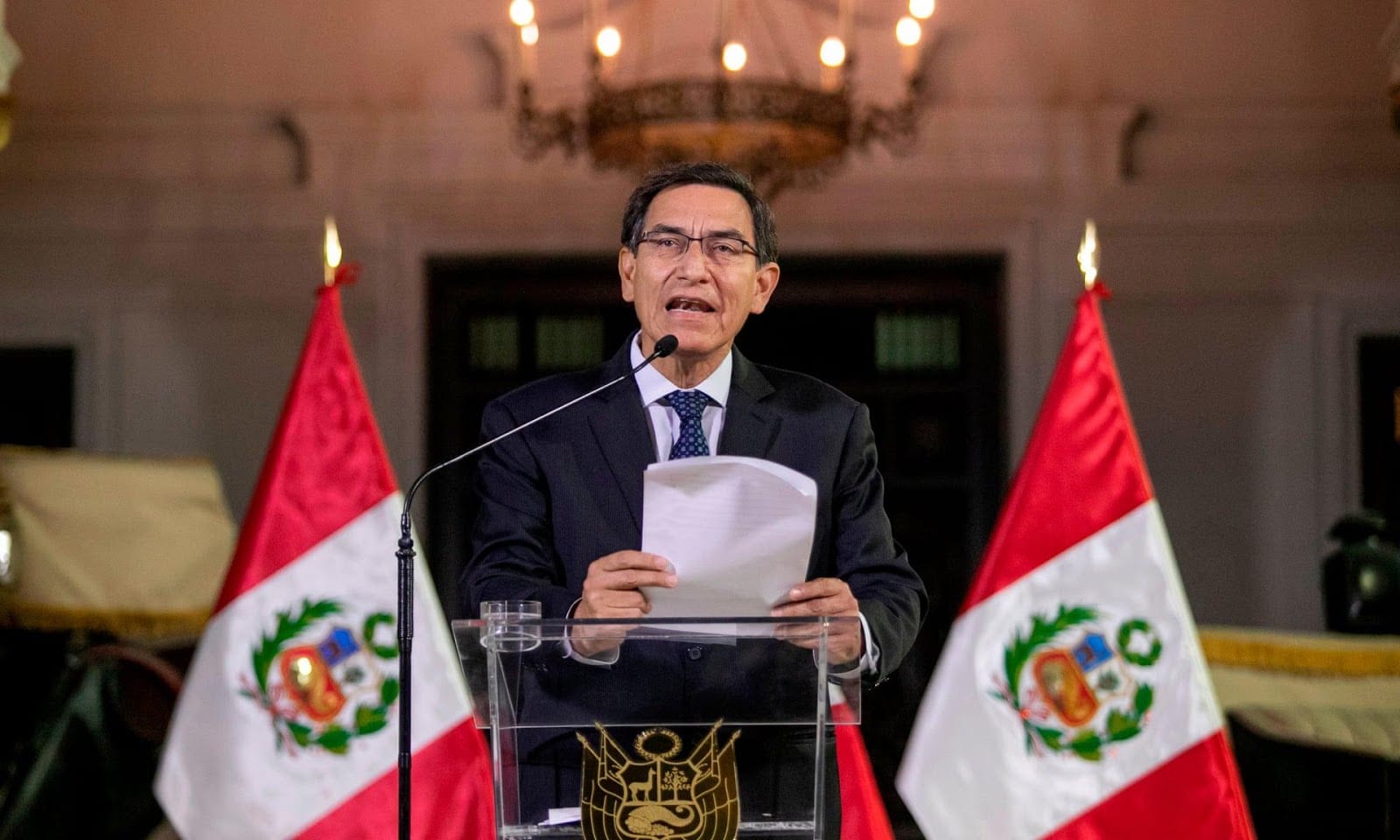 The letter comes as dozens of pension portfolios across the country have been jeopardized
Five members of Illiniois' congressional delegation sent a letter to U.S. Secretary of State Mike Pompeo asking him to take action on Peru's nonpayment on bond investments.
The letter comes as dozens of pension portfolios across the country have been jeopardized due to their sizable investments in Peruvian land bonds.
Between 1969 and 1982, Peru's government expropriated approximately 23 million acres of land with a current value of $42.4 billion. As compensation, landholders were issued "Agrarian Reform Bonds."
But Peru has relied on a forged ruling from its highest court to avoid making billions in payments on those bonds and replacing them with a different investment that has a near-zero yield.
"Investors legally purchased these bonds on behalf of our constituents and the Peruvian government has refused to make payment on its debt," reads the letter signed by U.S. Reps. Rodney Davis, Mike Bost, Adam Kinzinger, Darin LaHood and John Shimkus.
"This situation has been ongoing for several years and has jeopardized pension funds in Illinois despite the fact that Peru could immediately remedy the issue by executing payments," the letter, dated Oct. 15, continues.
"Peru's negligence in this situation has caused immense uncertainty for our hardworking constituents in Illinois who have diligently contributed to their pension plans for many years."
The congressmen go on to ask Pompeo to work with the Peruvian government "and urge them to keep their promise to directly negotiate with the bondholders who have made investments on behalf of our constituents."
The Illinois delegation is the most recent group to ask for Pompeo's assistance, but not the first.
This week also saw Georgia Gov. Brian Kemp pen a similar letter, and Florida officials at all levels have done the same over the past several months.
In May, U.S. Rep. Alcee Hastings, a Boca Raton Democrat, and a bipartisan group of Florida members of Congress demanded action from the Department of State.
Earlier this year, state Sens. Victor Torres and Randolph Bracy penned letters to U.S. Sens. Marco Rubio and Rick Scott asking them to bring the issue to the State Department's attention and to apply trade pressure to force Peru to pay what it owes.
Torres and Bracy both represent the Orlando area, which is particularly vulnerable to the default as the city's police and firefighter pensions have major investments in Peruvian bonds.